Why Eva Longoria And Her First Husband Tyler Christopher Really Got Divorced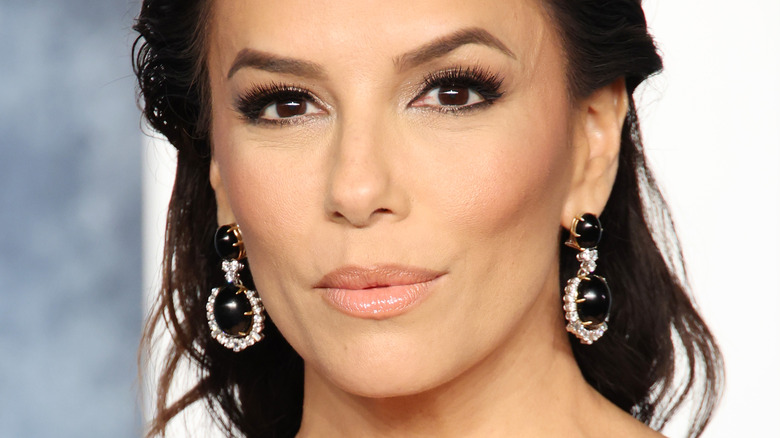 Daniele Venturelli/Getty Images
The following article includes mentions of substance abuse.
On the surface, Eva Longoria and Tyler Christopher share some key similarities. The two are both successful actors who've experienced the ups and downs of fame. Christopher is primarily a soap actor, having starred in popular shows like "General Hospital" and "Days of Our Lives." Longoria is known for playing the materialistic and promiscuous Gabrielle Solis on the hit show "Desperate Housewives." Yet, as we have witnessed, having the same line of work isn't necessarily grounds for a long-lasting romance.
For the most part, Longoria and Christopher kept their relationship under wraps. According to Christopher, the pair was on and off, with the actor stating, "we dated, then we stayed friends then dated again," per Soap Hub. After a few months of consistent dating, the pair eloped to Las Vegas. They got married in 2002, with Freddie Prinze Jr. and Sarah Michelle in attendance. A couple years later, they called it quits. So, why did Longoria and Christopher really get divorced?
Eva Longoria called herself 'a terrible wife'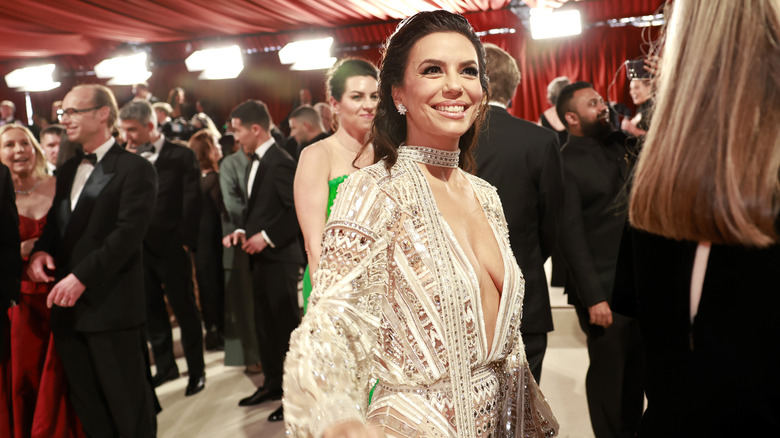 Emma Mcintyre/Getty Images
Eva Longoria and Tyler Christopher found their relationship to be tricky at times. Longoria admitted, "[Being married] is harder than we thought," per Soap Hub. Apparently, their stubbornness got in the way. A year after getting married, Longoria said, "We both have our habits that we won't give up." In January 2004, the couple broke up. For years after, neither Christopher nor Longoria spoke about their split. Then, in 2008, Longoria opened up about what went wrong. She said, "He was a lovely man, but I was very young. I didn't know who I was, and I was still struggling as an actor. I was a terrible wife."
As a wife, there was also one emotion that hindered Longoria. According to People, during a 2022 appearance on Isabel Allende's "Connections" podcast, the star shared, "I think jealousy takes up such an amount of energy. I remember being so jealous and like, your stomach is inside out. It's the worst feeling. Why would anybody want that feeling?"
Tyler Christopher and Eva Longoria followed very different paths after their divorce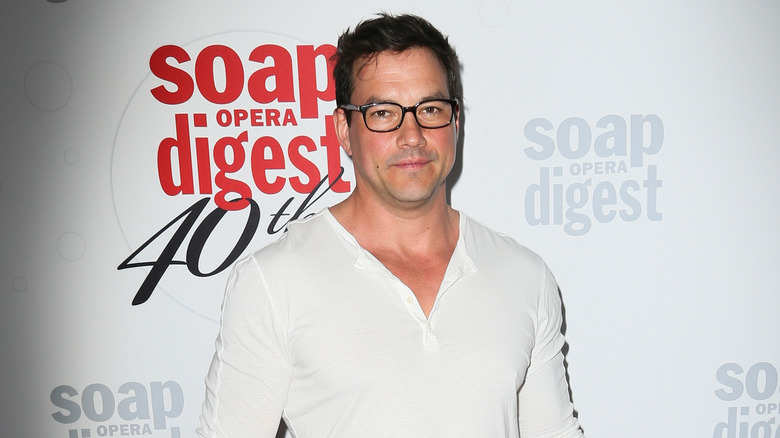 David Livingston/Getty Images
Tyler Christopher has had a rocky road since his divorce from Eva Longoria. In 2019, the soap actor was arrested for public intoxication, according to Soap Dirt. He reportedly battles alcoholism, which is actually tied to his relationship with ex-wife, Brienne Christopher. Apparently, one relapse was sparked by living far from his family during shooting for "Days of Our Lives." But the drama didn't end there. In 2019, Brienne filed for divorce and a temporary restraining order. On November 11, things came crashing down, as Brienne put in a request to finalize their divorce. Two days later, the request was approved, which happened to occur on the same day Tyler was released from jail.
On the other hand, Longoria seems to be thriving in her love life. Following two unsuccessful marriages, Longoria married executive José Bastón in 2016. In 2017, Longoria took to Instagram to express her adoration for her husband. She wrote, "My partner in crime! He hates when I post pics of him, but my husband is the best human being I know. We travel the world together, we laugh together, we love each moment together in pure joy." As of this writing, the couple is still going strong alongside their son, Santiago Enrique Bastón, born in 2018.
If you or anyone you know needs help with addiction issues, help is available. Visit the Substance Abuse and Mental Health Services Administration website or contact SAMHSA's National Helpline at 1-800-662-HELP (4357).