Morgan Freeman Accused Of Sexual Harassment By Eight Women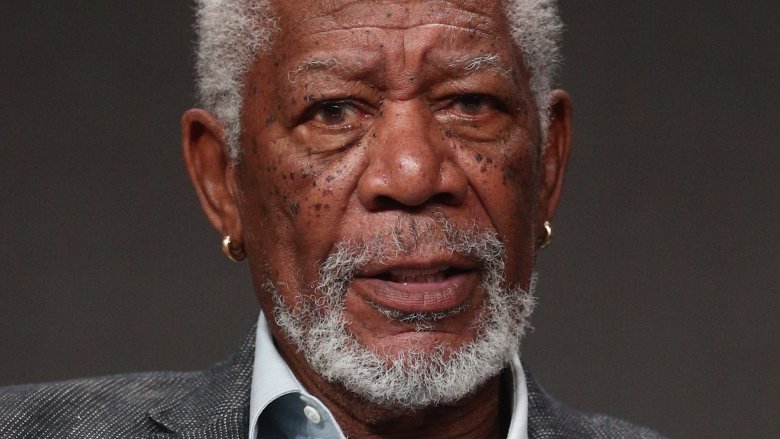 Getty Images
Morgan Freeman is facing serious allegations.
On Thursday, May 24, 2018, eight women accused the 80-year-old actor of sexual misconduct while speaking with CNN. During its investigation, the network also spoke with eight people who witnessed Freeman's alleged inappropriate behavior. The report detailed multiple incidents from recent years.
One woman, who worked as a production assistant on the set of Going In Style in 2015, claimed that Freeman would touch her inappropriately and make comments about her appearance. "[Freeman] kept trying to lift up my skirt and asking if I was wearing underwear," she recalled of one incident, adding that his co-star Alan Arkin eventually "made a comment telling him to stop. Morgan got freaked out and didn't know what to say."
Meanwhile, a senior production staff member on 2012's Now You See Me claimed that Freeman sexually harassed both her and her female assistant multiple times. "He did comment on our bodies," she told CNN. "We knew that if he was coming by ... not to wear any top that would show our breasts, not to wear anything that would show our bottoms, meaning not wearing clothes that [were] fitted."
Two former employees of Freeman's Revelations production company have also come forward with allegations. While one woman claimed that Freeman would "come over to [her] desk to say hi and he'd just stand there and...stare at [her] breasts," the other recalled a similar experience. Alleging that the actor had "looked [her] up and down" while on the set of his docuseries, Through the Wormhole, she said that he'd asked her, "How do you feel about sexual harassment?"
"I was stunned," she told CNN. "This is the person that I worked for, this is his company, I didn't expect it at all ... I said timidly, 'I love it' in a sarcastic way hoping to make light of the situation because I was so confused and then he turned to the guys on the crew ... and said, 'See guys, this is how you do it.'"
A writer and two former staffers on Madame Secretary also detailed patterns in Freeman's alleged behavior, claiming he would ask women to twirl for him, such as during his 79th birthday party. At the event, as a former Revelations executive recalled, the actor would "stand maybe within an inch of [each woman's] face and just look them up and down and not say anything."
When the #MeToo movement gained popularity last fall, the show's writers apparently joked about how "Morgan would be the next person to be called out."
CNN launched its investigation after its own reporter Chloe Melas reported to HR that she herself had been subjected to Freeman's sexual harassment during an interview for Going In Style. At the time of the interview, she was six months pregnant, and she claimed that the actor repeatedly told her, "I wish I was there" and "You are ripe."
A rep for Freeman has since released a statement from the actor to The Hollywood Reporter. "Anyone who knows me or has worked with me knows I am not someone who would intentionally offend or knowingly make anyone feel uneasy," it read. "I apologize to anyone who felt uncomfortable or disrespected — that was never my intent."