Prince Harry Reportedly Had Emotional Talk With Ex Chelsy Davy Before Wedding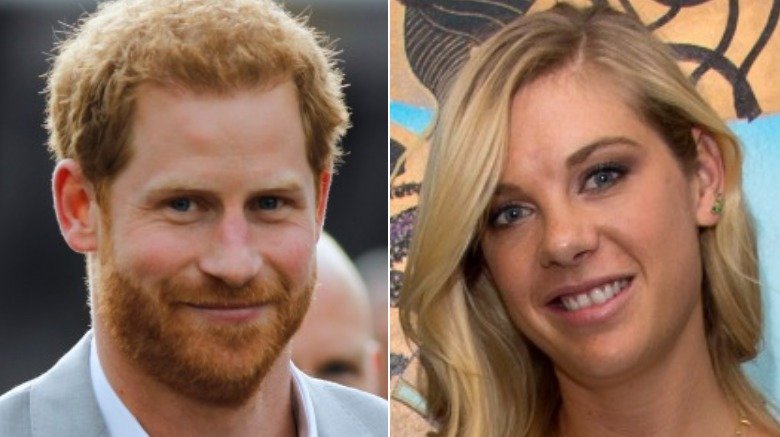 Getty Images
Prince Harry and Chelsy Davy reportedly had an intimate exchange before his wedding to Meghan Markle.
Vanity Fair reports that Harry and his ex-girlfriend, whom he'd dated on and off for seven years starting in 2004, had a phone conversation days before he tied the knot to his now-wife. "It was their final call, a parting call in which they both acknowledged Harry was moving on," an alleged family friend told the magazine. "Chelsy was quite emotional about it all, she was in tears and almost didn't go to the wedding."
The friend added, "In the end, she went and promised Harry she wouldn't try and gatecrash the party."
As Nicki Swift previously reported, Davy attended Harry's royal wedding on May 19, 2018, wearing a navy blue dress. And while her presence may have indicated that she and Harry were on okay terms, the faces she made during the ceremony seemed to prove otherwise, as she was captured frowning and widening her eyes. She also reportedly failed to curtsey for Markle after greeting her at her lunchtime wedding reception, as is royal protocol — and instead gave her a big hug (via The Mirror). Surprising, right?
Considering that she didn't interrupt the wedding or distract from Harry and Markle's big day, we think it's worth letting her slide for making a few strange faces and one royal faux pas. It must be difficult to witness an ex-boyfriend get married, after all!
Fashion stylist Sadaf Razi supported this truth, telling E! News, "Turning up for an ex is no easy feat." She added, "She looks really appropriate in navy and I love the bell sleeves. She looks young, but still quite chic."
Way to go, Davy.