Harvey Weinstein Arrested After Surrendering To Police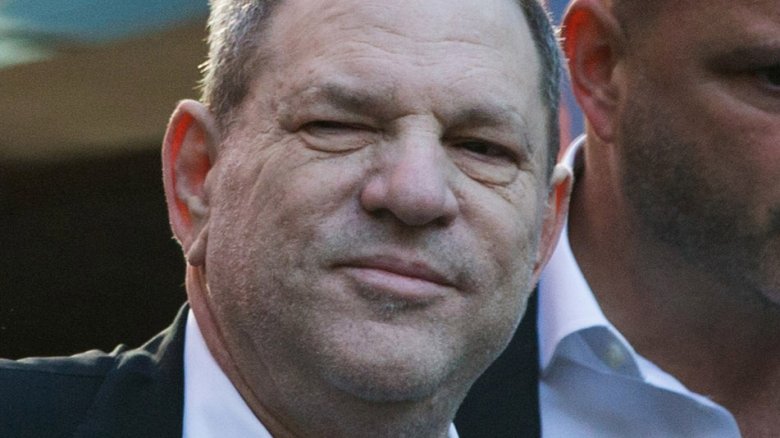 Getty Images
UPDATED FRIDAY, MAY 25, 2018 AT 11 A.M. ET:
According to The Hollywood Reporter, Harvey Weinstein has pleaded not guilty to the charges against him. His attorney, Ben Brafman, said in a statement, "Mr. Weinstein has always maintained that he has never engaged in non-consensual sexual behavior with anyone. Nothing about today's proceedings changes Mr. Weinstein's position. He has entered a plea of not guilty and fully expects to be exonerated."
Following Weinstein's arrest, he was arraigned in court. Bond was then set at $10 million or $1 million in cash. He was also ordered to relinquish his passport and to wear a monitoring device that would allow him to be tracked. Weinstein may only travel between New York and Connecticut unless he receives special permission from the D.A.'s office. Brafman shared that Weinstein had met all conditions of his bail.
Weinstein is scheduled to appear in court on July 30.
ORIGINAL REPORT:
Harvey Weinstein has been taken into police custody in New York.
On Friday, May 25, 2018, the disgraced movie producer turned himself into the authorities. According to The Hollywood Reporter, he was then arrested and charged with rape, a criminal sex act, sex abuse, and sexual misconduct — specifically for alleged incidents involving two women. As reported by The New Yorker, one woman is Lucia Evans, who previously claimed that Weinstein had sexually assaulted her in his office in 2004.
Noting that she was pressing charges against Weinstein, Evans told The New Yorker on Thursday, May 24, "At a certain point, you have to think about the greater good of humanity, of womankind."
Weinstein is expected to be arraigned sometime on May 25. At the time of this writing, it's unknown if Weinstein will make bail, and, if he does, how much it will be set at. He could also be asked to give up his passport, as he may be determined to be a flight risk.
Weinstein was said to have been silent as he walked to the police department, despite members of the media yelling questions like "What took you so long?"
As Nicki Swift previously reported, Weinstein was accused of sexual harassment by several women, including actress Ashley Judd, in an exposé published by The New York Times in October 2017. The report also shined a light on nearly three decades of alleged inappropriate behavior, noting how he'd reached many settlements with women over the years — one of which was with Charmed star Rose McGowan, who later told the public that he'd raped her.
The New Yorker also published an exposé about Weinstein, reporting that three women, including actress Asia Argento, had accused him of rape, and four others had alleged that he'd inappropriately touched them.
Since then, dozens of women have come forward to share their own negative experiences with Weinstein. During this time, Weinstein was also fired from his company, The Weinstein Company, and his wife, Georgina Chapman, left him.