Pete Davidson Slams Haters Who've Called His Alleged Relationship With Ariana Grande 'Toxic'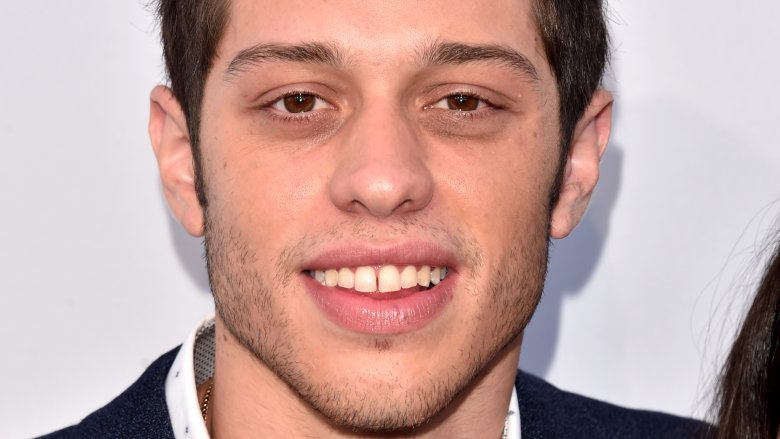 Getty Images
Pete Davidson is speaking out against those who've criticized his reported relationship with Ariana Grande.
Taking to his Instagram Stories on Thursday, May 24, 2018, the Saturday Night Live star took aim at his haters who've apparently claimed that he couldn't be in a healthy relationship, as he has been diagnosed with borderline personality disorder. Reacting to comments that people with the disorder can't date, Davidson shared in a text-post, "I just wanna let you know that's not true. Just because someone has a mental illness does not mean they can't be happy and in a relationship. It also doesn't mean that person makes the relationship toxic" (via E! News).
Noting that he's received treatment for borderline personality disorder, he said that it had "changed my life for the better."
Davidson continued, "I just think it's f**ked up to stigmatize people as crazy and say that they are unable to do stuff that anyone can do. It's not their fault and it's the wrong way for people to look at things. I may be crazy but at least I'm aware of it and not afraid to be honest about it and I'm not hiding behind a Twitter or Instagram account."
He went on, "I'm simply writing this because I want everyone out there who has an illness to know that it's not true and that anyone who says that is ill and full of s**t. Mental illness is not a joke it's a real thing. There's kids out there killing themselves. And it's f**king horrific." The 24-year-old concluded, "For all those struggling I want you to know that I love you and I understand you and it is going to be okay. That's all. Love to everyone else."
As Nicki Swift previously reported, Davidson has opened up about his mental health before in the past. He spoke on the podcast WTF With Marc Maron in September 2017 and revealed that he'd had "mental breakdowns," where he would "freak out and then not remember what happened after." Thinking his marijuana use was to blame, he went to rehab, where doctors diagnosed him with bipolar disorder. It wasn't until three months later that he finally received the diagnosis of borderline personality disorder, and he's since been feeling better with treatment.
During that time, he was in a relationship with Cazzie David, comedian Larry David's daughter. However, the two later split after dating for two years. Davidson has since been romantically linked to pop star Ariana Grande, who recently broke up with boyfriend Mac Miller.
"It just started and is casual," a source told E! News of the rumored relationship. Neither Davidson nor Grande have confirmed their romance, though they have left sweet emoji-laden comments on one another's Instagram posts. And in today's age, that pretty much means they're dating.