What Macaulay Culkin Has Said About His Relationship With Michael Jackson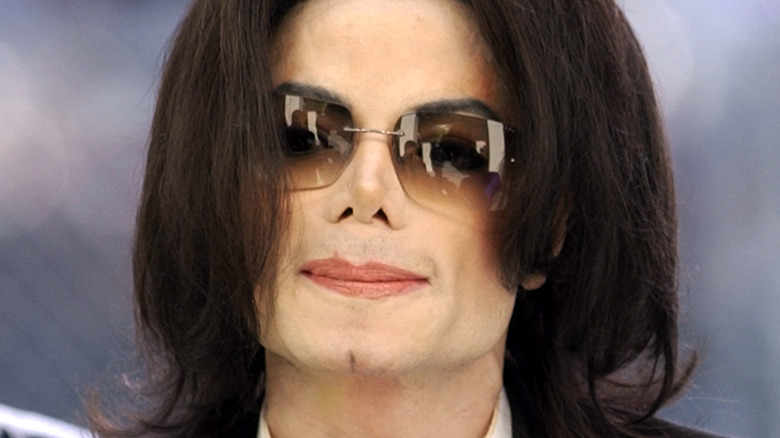 Pool/Getty Images
This article contains allegations of child sexual abuse.
While Michael Jackson had an undeniably astounding career, his life was colored by troubling allegations. For years, the music legend was accused of sexual abuse of minors. However, he was acquitted of criminal charges in 2005, per NPR. In 2019, the HBO documentary "Leaving Neverland" came out, which brought further attention to these accusations. Wade Robson and James Safechuck came forward with their stories, claiming that Jackson had molested them as children. The film stirred up controversy, leaving viewers divided. The Michael Jackson estate released a statement (via Spin) that said, "'Leaving Neverland' isn't a documentary, it is the kind of tabloid character assassination Michael Jackson endured in life, and now in death. The film takes uncorroborated allegations that supposedly happened 20 years ago and treats them as fact." Yet, many people were quick to condemn Jackson's alleged mistreatment of young boys.
Although Jackson was perpetually slammed by the media, several superstars had his back. One of them was child actor Macaulay Culkin, who demonstrated tremendous loyalty to his famous friend. Even after Jackson's tragic death in 2009, Culkin seemed set on protecting the King of Pop. So, what has Culkin actually said about his relationship with Jackson?
Macaulay Culkin was close with Michael Jackson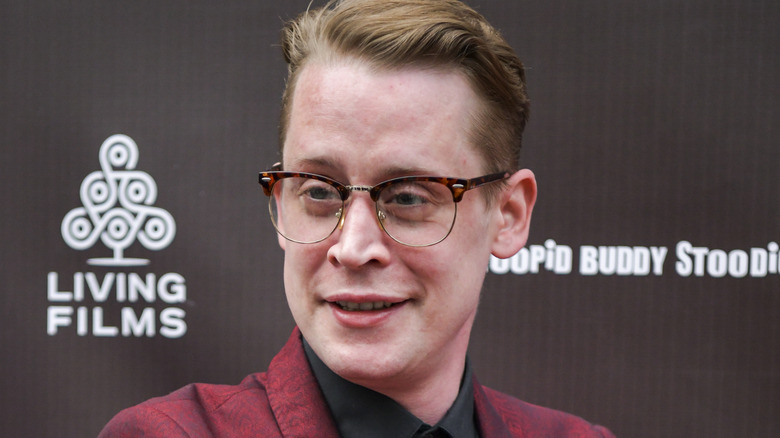 Rodin Eckenroth/Getty Images
Macaulay Culkin and Michael Jackson go way back. After Culkin skyrocketed to fame for his lead role in the 1990 film "Home Alone," the pair developed a tight bond, per People. As stardom alienated Culkin from classmates, Jackson stood by him. In a 2019 appearance on Michael Rosenbaum's "Inside of You" podcast, the child actor noted that the two had a lot in common. He said, "He reached out to me because a lot of things were happening, big and fast with me. I think he identified with that." Variety notes that Culkin was also featured in Jackson's "Black and White" music video.
Culkin has affirmed his close relationship with Jackson multiple times. In a 2018 appearance on the "WTF With Marc Maron" podcast, the star said, "He was my best friend growing up for a good, fat stretch of my life." He also shared his perspective on Jackson's affinity for children. He explained, "[Jackson was] emotionally young ... He enjoyed my youthfulness. He liked being a kid with me. It never struck me as odd. I never felt uncomfortable. That was just the way he was."
Macaulay Culkin responded to claims that Michael Jackson touched him inappropriately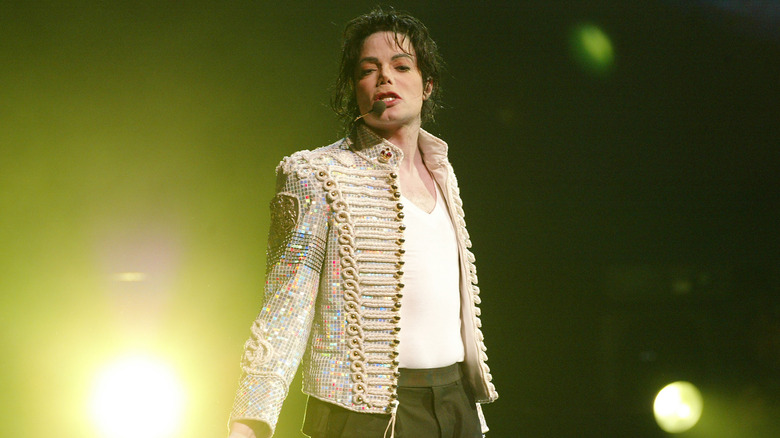 Evan Agostini/Getty Images
Following Michael Jackson's death, sexual assault allegations about the King of Pop continued to circulate, and Macaulay Culkin was at the forefront of many rumors. In a 2020 interview with Esquire, Culkin defended his longtime friend. He said, "I'm gonna begin with the line — it's not a line, it's the truth — he never did anything to me. I never saw him do anything." He emphatically denied rumors that Jackson touched him inappropriately, adding, "The guy has passed on. If anything — I'm not gonna say it would be stylish or anything like that — but right now is a good time to speak up. And if I had something to speak up about, I would totally do it. But no, I never saw anything; he never did anything."
According to E! News, Culkin's final run-in with the musician was at Jackson's 2005 criminal trial. They had a memorable moment in the bathroom, with Jackson teasing, "We better not talk. I don't want to influence your testimony." Apparently, the two shared a hug. During the trial, Culkin did confirm that Jackson's relationships with young boys became distant once they hit their teenage years, according to PopSugar. While Culkin admitted he slept in Jackson's bed, he testified that he did not conduct himself inappropriately in front of him.
If you or someone you know may be the victim of child abuse, please contact the Childhelp National Child Abuse Hotline at 1-800-4-A-Child (1-800-422-4453) or contact their live chat services.
If you or anyone you know has been a victim of sexual assault, help is available. Visit the Rape, Abuse & Incest National Network website or contact RAINN's National Helpline at 1-800-656-HOPE (4673).