Shawn Mendes Opens Up About Struggle With Anxiety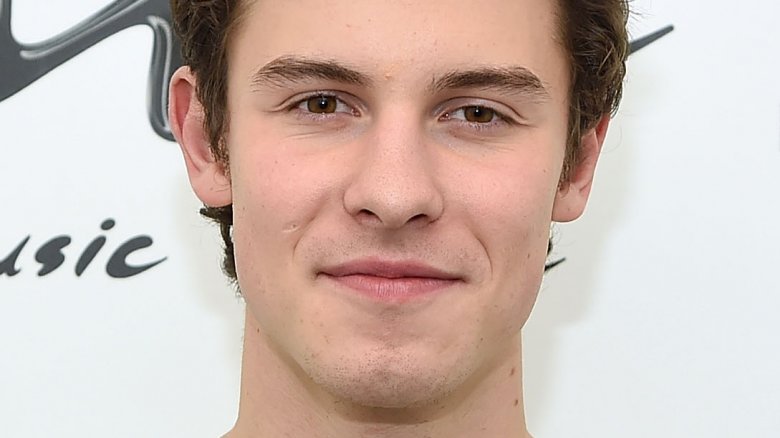 Getty Images
Shawn Mendes is opening up about his mental health.
On Thursday, May 24, 2018, the 19-year-old singer-songwriter spoke with New York magazine about his struggle with anxiety, which he's referenced in his latest single, "In My Blood."
"Laying on the bathroom floor, feeling nothing / I'm overwhelmed and insecure, give me something," Mendes sings in the song, which served as the lead single off of his new self-titled record. "Help me, it's like the walls are caving in... / Sometimes I feel like giving up / But I just can't / It isn't in my blood."
"I was so worried people were going to be like, 'This kid's always sad,'" he said of the track's release. "People I haven't spoken to in years were texting and emailing me being like, 'Dude, this is so important that you did this.'"
The teen star, who performed the song last weekend at the 2018 Billboard Music Awards, went on to reveal that his anxiety began around the time he turned 18, while in the middle of his first headlining tour. Its source, he said, was his sudden rise to fame. "I was in such a bad head space. It's so overwhelming to be successful," Mendes explained. "And that sounds like such a s***ty thing to say."
"But it's like, how do you keep it going? How do you sustain success when you don't even really know why you're successful? Dude, it was the worst," the "Treat You Better" singer added. "I'd break down in tears once a week. I used to think everybody was out to get me."
Thankfully, Mendes' anxiety is more under control these days. And while he admitted to grabbing a drink now and then — noting, "I'm legal in Canada" — he's wary of the potential pitfalls of teen stardom: "There's a thing in my head: Be careful. Be careful."
As Mendes continued, he said that his new album, which is out on Friday, May 25, will show off a more mature sound than what people might expect due to his current image as, "Shawn Mendes the good boy. The kid who's super-sweet." 
While "that's not a bad thing," he said, "I also wanted people to understand that I'm human, too. I just wanted to write about things that I've gone through."