Where Are The Key Players From The O.J. Simpson Trial Now?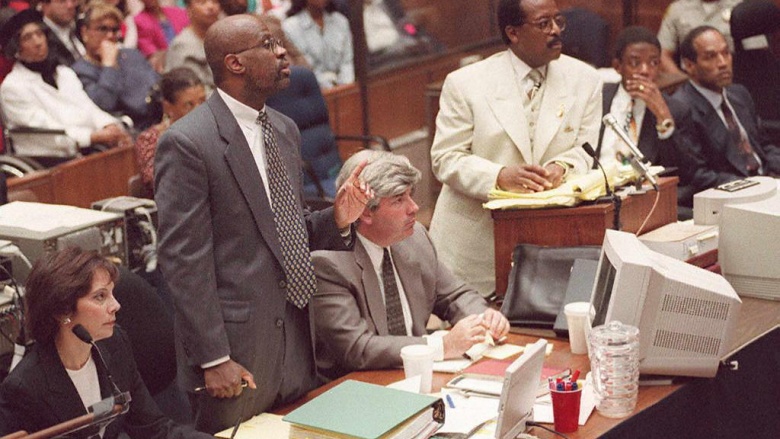 Getty Images
It's been 20 years since former football star O.J. Simpson was acquitted in the murders of his ex-wife Nicole Brown Simpson and her friend Ron Goldman. Now, as the "Trial of the Century" gains new light thanks to Ryan Murphy's FX miniseries The People vs. O.J. Simpson, we're checking in with the famous faces from the trial to see what they're up to today.
O.J. Simpson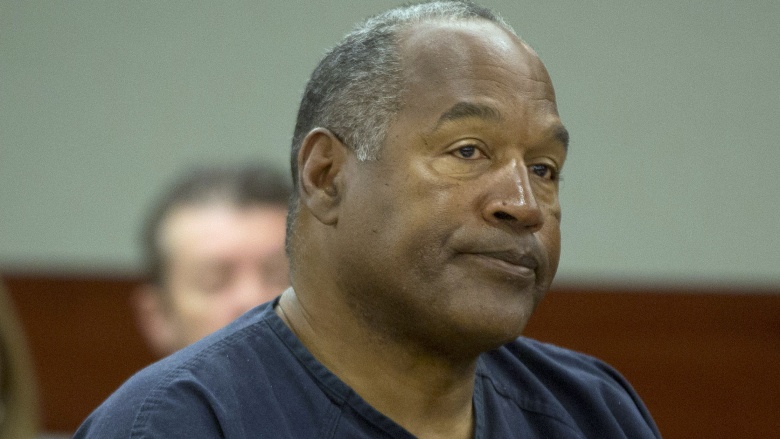 Getty Images
In 1997, after a civil trial lasting a little less than three months, Simpson was ordered to pay $33.5 million to the families of Nicole Brown Simpson and Ron Goldman. He was unable to come up with the money, forcing the auction of personal belongings and memorabilia, including his Heisman trophy. In the years that followed, Simpson had numerous run-ins with the law, culminating in a 33-year prison sentence for armed robbery, kidnapping and other charges stemming from an incident in which Simpson and a group of men held up two memorabilia dealers at gunpoint in their Las Vegas hotel room.
In July 2017, after serving nine years in prison, Simpson was granted parole. According to ABC News, he assured the parole board that he would adhere to all the conditions of his release, saying, "I'm not a guy who lived a criminal life."
Johnnie Cochran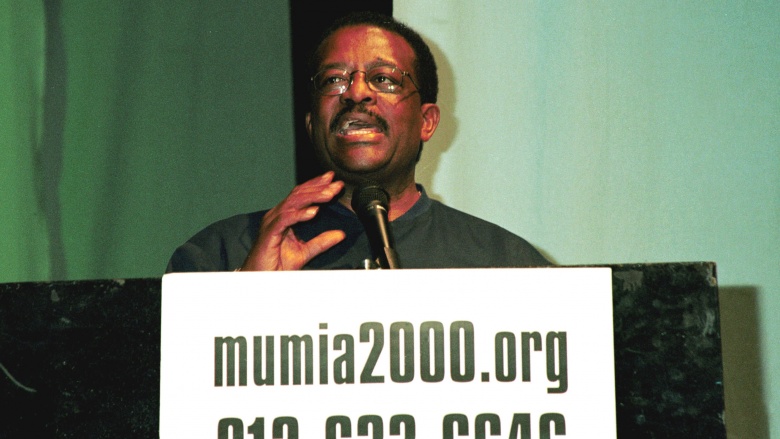 Getty Images
Following Simpson's acquittal, Cochran continued to practice law, representing clients ranging from a Haitian immigrant brutally attacked by New York City police officers to Sean "Puff Daddy" Combs, who faced trial in 2001 for weapons and bribery charges. He released two books—Journey to Justice (1996) and A Lawyer's Life (2003), respectively—after the trial, and eventually starred in his own Court TV talk show, Johnnie Cochran Tonight. Cochran, who made numerous appearances on television after the Simpson trial, was also criticized and parodied by a number of TV shows and media outlets, most famously Seinfeld, which featured a fast-talking lawyer named Jackie Chiles. Cochran died at the age of 67 on March 29, 2005, after a two-year battle with a brain tumor.
Robert Kardashian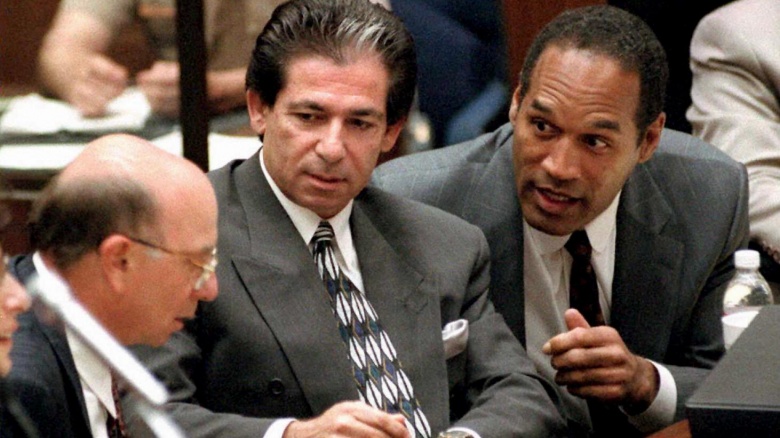 Getty Images
Despite being friends for decades, Kardashian and Simpson reportedly had a falling out after the trial due to Kardashian's involvement with the book and subsequent miniseries American Tragedy. Kardashian later turned his attention to his business ventures, eventually becoming the CEO of Movie Tunes, a company that turned playing music before movies in theaters into a legitimate business. In 2003, Kardashian was diagnosed with esophageal cancer; he died eight weeks after his diagnosis, according to reports. During that brief period, Kardashian married his third wife, Ellen Pierson.
Christopher Darden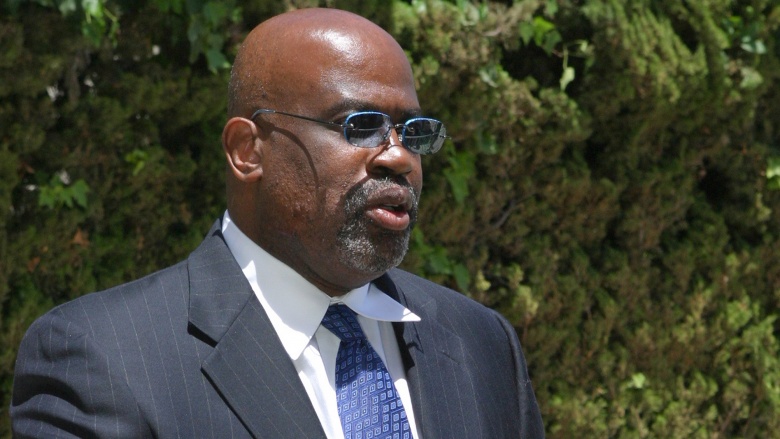 Getty Images
Much like Clark, Darden quit the District Attorney's office after the Simpson trial. He subsequently taught law at Los Angeles' Southwestern University School of Law before starting his own private practice years later. According to ESPN, Darden received $1.3 million to write his memoir, In Contempt, released in 1997, and subsequently went on to publish a handful of crime novels. He seemed headed for a quiet family life after he married in 1997, but in 2016, TMZ had reported that Darden had won a restraining order against a woman claiming Darden was trading legal services for sex. At the time, Darden acknowledged having a 2-year old child with this woman, his third outside his marriage.
Robert Shapiro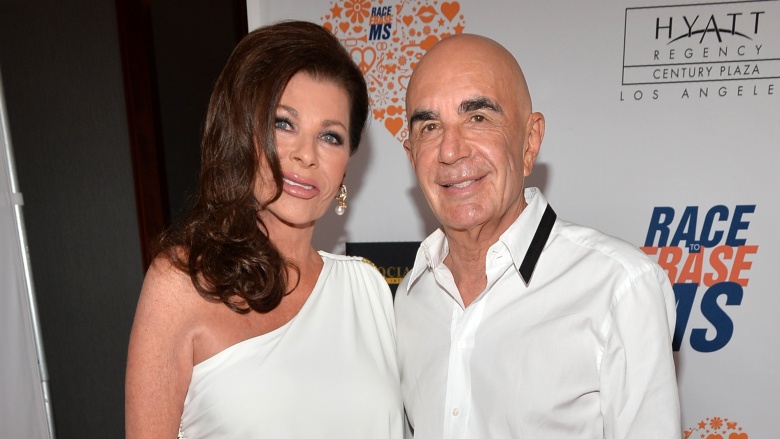 Getty Images
To this day, Shapiro continues to practice law. Over the years, he's represented a number of high-profile celebrities, ranging from Lindsay Lohan to Eva Longoria. Despite such high-profile representation, Shapiro told Fox News in 2012 that his focus is now on "business law and civil litigation," which has included representing Las Vegas' famous Wynn hotel and resort. During the internet boom, Shapiro co-founded two companies, LegalZoom.com and the online shoe rental site ShoeDazzle. He's also involved in his charity, The Brent Shapiro Foundation, formed in memory of his son, who died of a drug overdose in 2005.
Marcia Clark
Getty Images
After the trial ended, Clark quit her job as a prosecutor. In fact, according to People magazine, she took a full 10 years off from practicing law before returning to handle court-appointed criminal appeals. "All I wanted to do was disappear," Clark later told People magazine in 2016. Unable to hide from the spotlight, Clark eventually pocketed a reported $4.2 million advance to write her 1997 memoir, Without a Doubt. She later turned her childhood passion for storytelling into a successful career as a TV screenwriter and crime novelist, releasing four books between the years 2011 and 2014. Her fifth book, Blood Defense, hit stands in May 2016.
Judge Lance Ito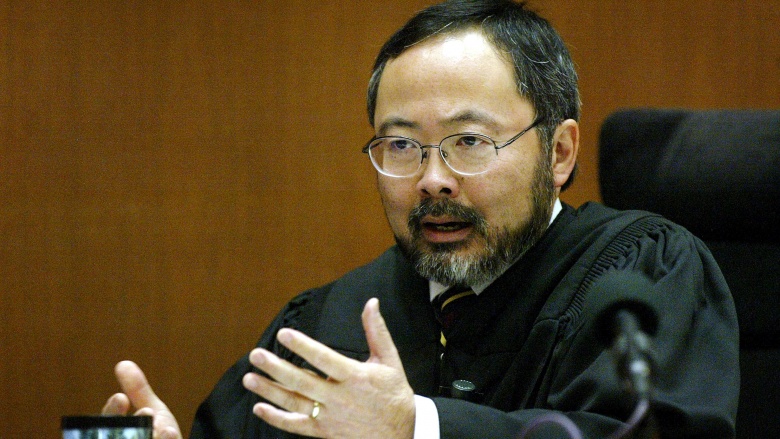 Getty Images
According to NBC News, Ito presided over roughly 500 trials after Simpson's, but managed to keep an incredibly low profile up until his retirement in 2014. His life changed very little after the trial; as of 2012, he was still living in the same neighborhood and said to be still driving the same car he did during the Simpson trial. Ito is currently said to be having a "wonderful retirement," traveling with his wife of many years and hosting cookouts at his home. He was also said to be interested in learning the guitar after his retirement, according to the Associated Press.
Paula Barbieri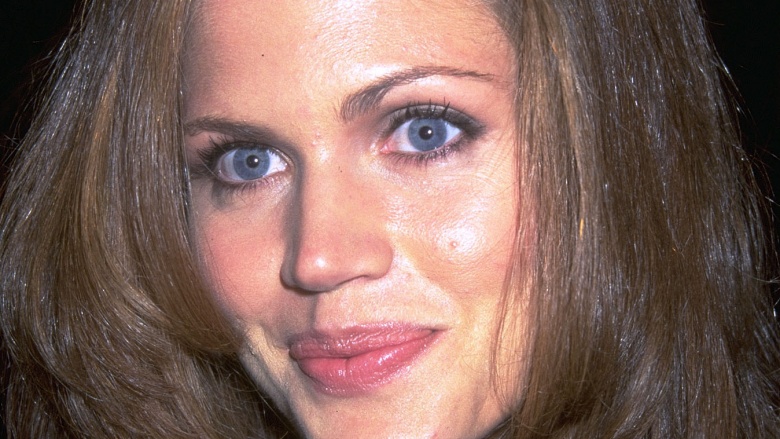 Getty Images
Of all the major turnarounds since the Simpson trial ended, arguably the most drastic is that of his girlfriend at the time, Paula Barbieri. The Daily Mail reported that after becoming a born-again Christian, the former Playboy cover model and soft-core porn star married Florida judge Michael Overstreet in 2000. She's now a stay-at-home mom to a 12-year-old daughter in Panama City, where sources say she never brings up the trial. "She has never talked about her life with O.J. Simpson, and to be honest, we have not asked," a neighbor told the Mail.
Mark Fuhrman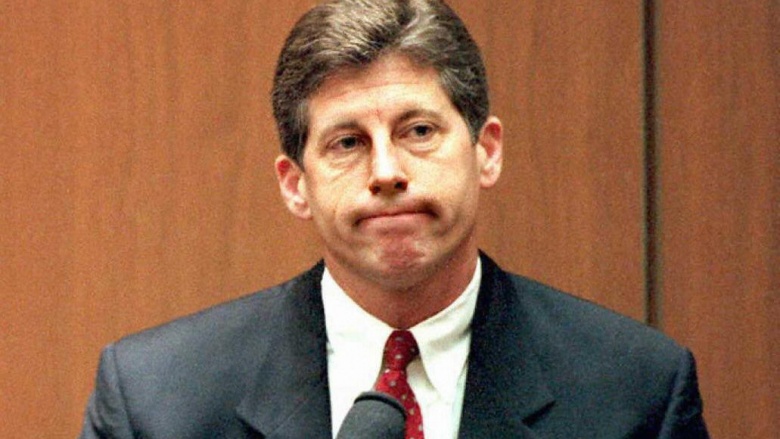 Getty Images
After the trial, Furhman pleaded no contest to perjury charges stemming from tapes that proved he had used a racial slur despite his testimony to the contrary. He was sentenced to three years' probation and a $200 fine. Furhman subsequently published his bestselling memoir, Murder in Brentwood, in 1997, and went on to write a number of additional crime books. Furhman, who retired from the LAPD during the trial, hosted a few radio talk shows and has worked as a commentator for Fox News.
Al Cowlings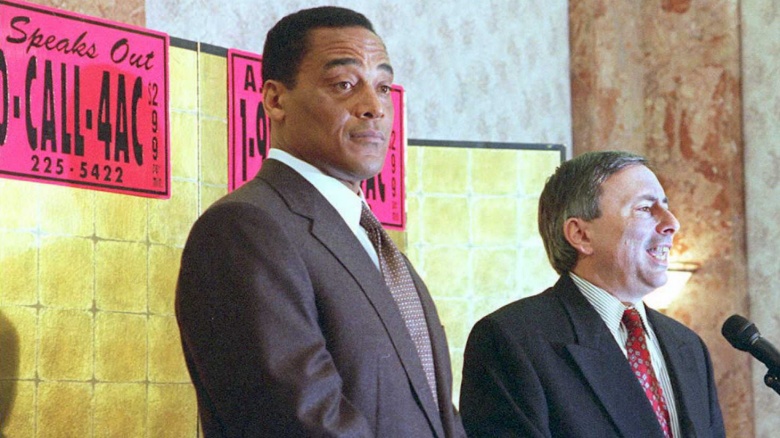 Getty Images
Cowlings, the man who drove Simpson's Bronco during the infamous police chase, has stayed almost entirely out of the spotlight since the trial ended, appearing only once or twice in public—or at least in front of TMZ's cameras, anyway. In 2016, Cowlings threatened to sue FX if The People vs. O.J. Simpson portrayed him badly, TMZ reported. "[Cowlings] hates the media," his rep told the gossip outlet.