Why Drake Got Sued Over His Hit Song Marvin's Room By Ex-Girlfriend Ericka Lee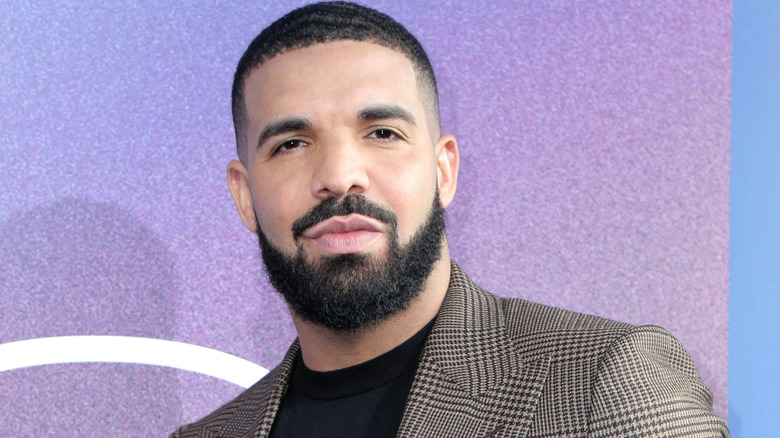 Kathy Hutchins/Shutterstock
Drake is arguably one of the greatest rappers to ever live. His impressive catalog all started in 2009 with his breakthrough hit, "Best I've Ever Had." From that point on, his career has only skyrocketed. He released album after album, and debates have ensued as to which has been the best. While each has its own set of arguments, one album that is undoubtedly loved by fans is "Take Care."
Only his second album to be released, "Take Care" showcased Drake's extraordinary talent alongside some superstar features. But, one song that fans couldn't get enough of was "Marvin's Room." It is truly unlike anything he has ever created, as the song was more of an R&B style rather than rap. More than that, the track detailed the feeling of wanting someone you can't have to a tee. Some lyrics included, "The woman that I would try / Is happy with a good guy/ But I've been drinking so much /That I'ma call her anyway and say ... " Heartbreak is something everyone can relate to, so it's no surprise that it was a big hit among the masses.
What made the song even more heart-wrenching was that it had clips of a voicemail reportedly from his ex-girlfriend Ericka Lee, per Complex. Fans loved the vulnerability of the voicemail, as it made the song that much better. However, this same voicemail ended up being the reason that the rapper got in trouble.
Ericka Lee claimed she helped Drake create Marvin's Room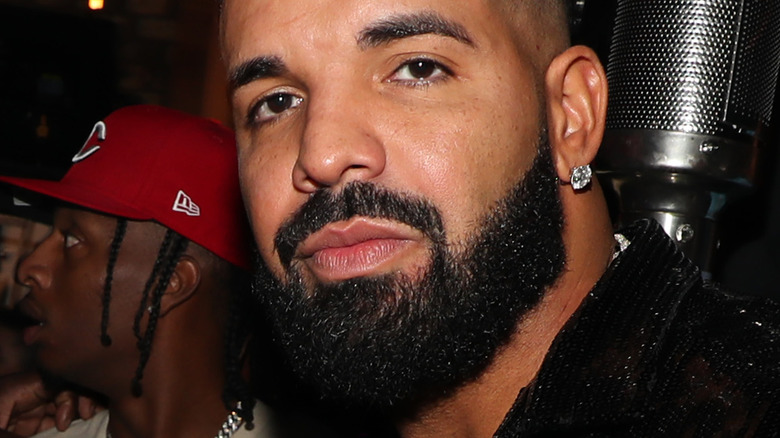 Jerritt Clark/Getty Images
There have been plenty of lawsuits made against artists for their music, but what made Drake's so interesting is that his supposed ex-girlfriend was involved. According to The Hollywood Reporter, Ericka Lee claimed she was the woman on the famous voicemail in "Marvin's Room." The ex-girlfriend alleged that she and Drake had a romantic and professional relationship, which led to their collaboration on the hit track. The paperwork stated that the "plaintiff's contribution is highly significant to the overall work." In addition, Lee reportedly provided text messages with the "God's Plan" rapper discussing the song. The texts sent by Drake read, "U basically made that song. It's s*** without you." Although the rapper did give Lee credit as a "vocalist," it was not enough for her.
However, Drake wasn't willing to give more credit to his supposed ex-girlfriend and even responded to the allegations head-on, per TMZ. The rapper said that he did not owe Lee anything and that "she consented to the use of her voice in the song 'Marvin's Room' for no compensation." On top of that, the rapper added salt to the wound by claiming the two never even had a romantic relationship.
Despite his response, Lee pushed forward with the lawsuit. She was seeking co-writing credits and royalties for her work. Not just that, but she was also seeking damages for "allegations of breach of fiduciary duties and unjust enrichment."
Drake settled the Ericka Lee case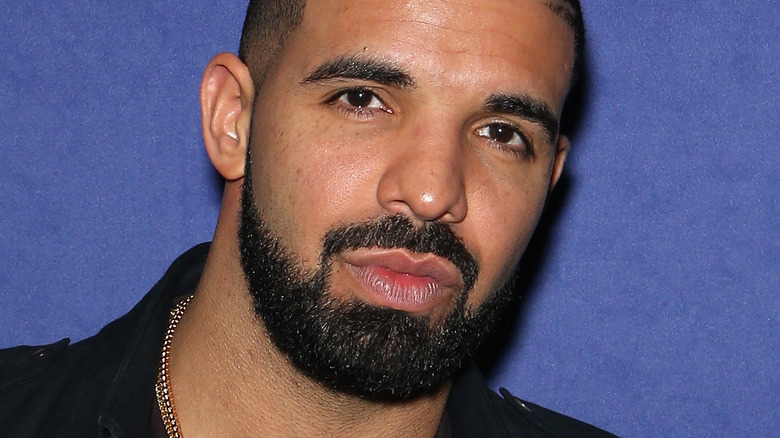 Gabe Ginsberg/Getty Images
During the time that Ericka Lee was suing Drake, the rapper was at the start of his career, and perhaps that is why the case unfolded the way it did. According to TMZ, a year after Lee filed her lawsuit, the two decided to settle the case. The case was closed in February 2013, and to this day, it's unclear whether the rapper had to pay any sort of monetary compensation.
While much has been hush-hush about the whole case, Drake has reportedly used the whole situation to inspire some lyrics. According to Bustle, the rapper released the track "Redemption" off his 2016 album "Views" which name-dropped several women who have done him wrong. Supposedly, Lee is one of those women. In the song, Drake rapped, "Ericka sued me and opened a business / Wonder if they wish it could've been different / Wonder what they'd do put in my position / I wonder, when my — drop, do they listen? / Wonder if they're second guessin' their decisions." Although the "One Dance" rapper didn't add her last name, it was evident to fans that he was talking about his ex-girlfriend.
The 2016 track seems to be the last time Drake has made any blatant mention of Lee.