Celebs Who Insulted Ellen On Her Show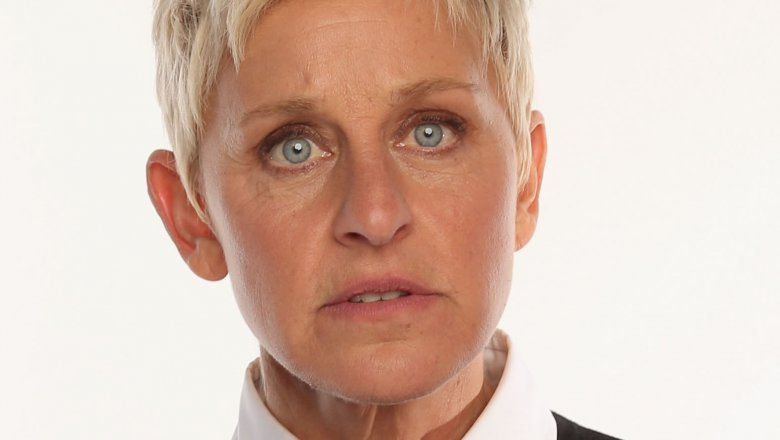 Getty Images
Thanks to her eponymous afternoon chat show, Ellen DeGeneres is now the Madonna of daytime TV, the Cher of giving away free stuff to an audience, and the Bono of awkward dancing. But that coveted status doesn't shield her from getting the occasional jab from a guest. It's usually all in good fun, but in fact, there have been several big-name celebs who came for her in the form of an awkwardly pointed remark that, in some cases, left the veteran interviewer scrambling for a retort.
In one instance, DeGeneres and Will & Grace star Sean Hayes even comedically duked it out in an exchange she jokingly dubbed, "The Battle of the Gays." Awkward! So break out your cringe-o-meters because we're about to reveal a few times that The Ellen DeGeneres Show got a little tense behind the tree trunk coffee table. These are the celebs who insulted DeGeneres on her show.
How could ball jokes go so wrong?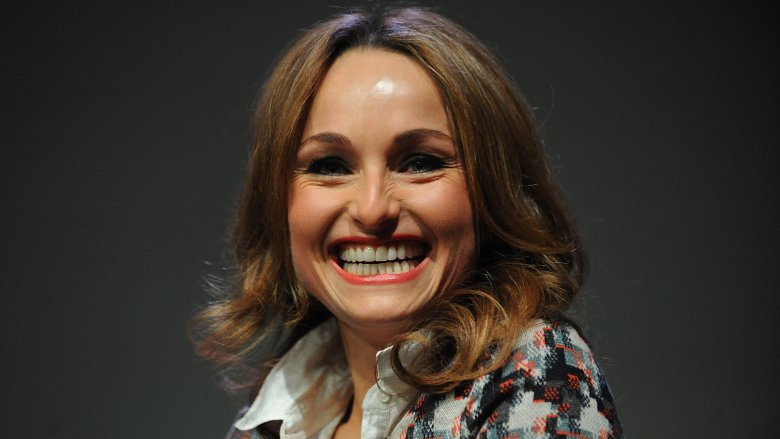 Getty Images
In a now-classic 2017 cooking segment that went viral for all the wrong reasons, celebrity chef Giada De Laurentiis decided to start the whole thing with a sexual innuendo about rice balls, then quickly pivoted to insulting DeGeneres' apparent lack of culinary skills. "That looks like dog food now," she told DeGeneres of her attempt at rolling an artichoke arancini. De Laurentiis also took aim at fellow guest Nicole Kidman, who participated in the segment, when she marveled at the actress' ball-shaping aptitude. "The woman who can't cook made the perfect ball!" De Laurentiis exclaimed.
From there, everything slid steadily, hilariously downhill as DeLaurentiis doubled down on the DeGeneres shade — "Ellen's balls are falling apart ... it's just making a mess of my work." — until finally, DeGeneres and Kidman struck back. After taking a bite out of De Laurentiis' clementine and fennel focaccia bread, DeGeneres mugged for the camera while struggling to chew it. "It's a little tough," Kidman chimed in, eventually spitting her own bite of the apparently stale bread into her hand.  
De Laurentiis returned to Ellen the next year to redeem herself, only to start the segment by making DeGeneres a drink and saying, "I figured if we got you drunk enough, you wouldn't know the difference." Yeesh. Apparently De Laurentiis' signature dish is her foot, served directly into her own mouth.
Wendy Williams: Shade Master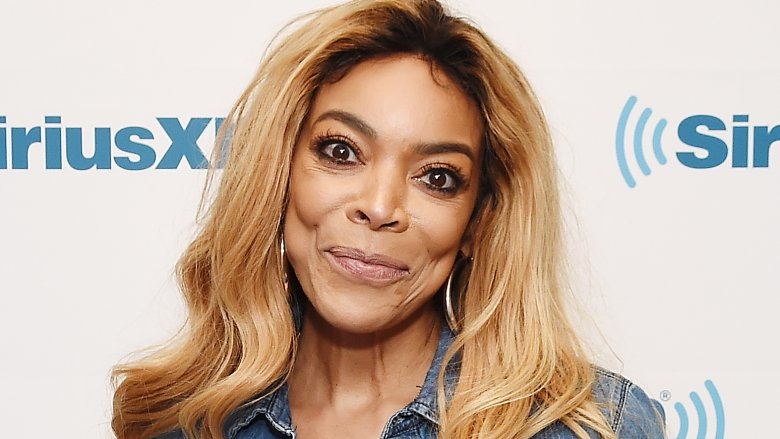 Getty Images
Wendy Williams has a natural professional rivalry with DeGeneres since she is a talk show queen in her own right. Granted, they don't compete in the same time slot, but comparisons to the two shows are inevitable, like this one from AdAge in 2015 which declared, "Ms. Williams now trades off daily with Ellen DeGeneres as the No. 1 female host." Perhaps that's why there have been a few slightly uncomfortable moments between the first ladies of talk in two different segments on Ellen.
First, in a 2013 interview, DeGeneres barely hid her disdain for the not-so-subtle shade Williams threw at Kim Kardashian and Kanye West, who at the time were expecting their first child. Moments later, Williams plugged her PETA ad by acknowledging DeGeneres' veganism before inexplicably asking, "How do you live without bacon?" DeGeneres replied, "Well, because I think pigs are very smart animals." Awkward!
Three years later, Williams came back and played "Heads Up!," the game where guests make DeGeneres guess the name of the celebrity only they can see on the screen. As a clue for Justin Bieber, Williams said, "Some people say that he looks like you." DeGeneres laughed it off and said, "I don't mind that, he's adorable." But really, come on, Williams. 
Timberlake songs are a bad mixer for tequila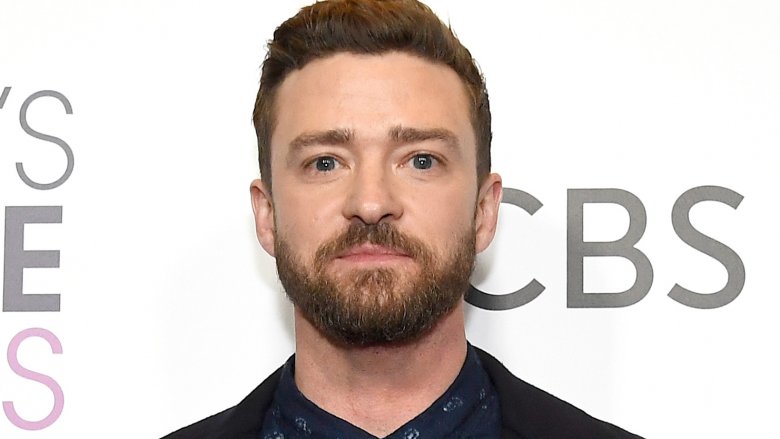 Getty Images
Justin Timberlake is one of DeGeneres' favorite guests, so it made for an especially popcorn-worthy moment when he insulted her for not knowing the lyrics to one of his songs. While telling the story about how DeGeneres sent him a tequila-inspired sing-along of his jam, "Can't Stop The Feeling," Timberlake revealed that she repeatedly sang the line, "Just electric, just electric, just electric."
"It pretty clearly says 'just imagine,'" Timberlake said to correct the visibly embarrassed host. DeGeneres then pleaded with the audience to validate the error, to which Timberlake replied, "I don't think anyone raised their hand."
Of course, it was all in good fun, but DeGeneres' own house DJ twisted the knife by cueing up the song to that exact moment and doubling down on the exposure of his boss' folly. The lesson here? If booze is your karaoke partner, maybe don't sent a video of your duet to the original recording artist.  
'The Battle of the Gays'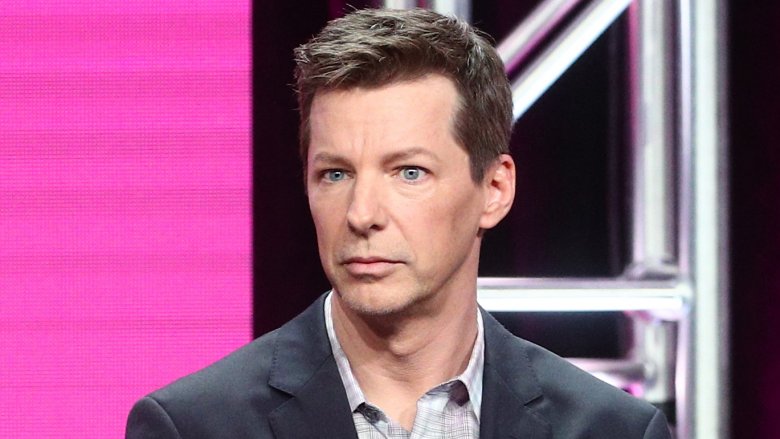 Getty Images
As was the case with Justin Timberlake, the insults slung at DeGeneres by Will & Grace star Sean Hayes were all in good spirit. And yet, it was tough not to have the saying "there's truth in jest" in mind while watching the verbal arrows fly.
In a conversation DeGeneres dubbed, "The Battle of the Gays," she and Hayes, for some reason, decide to one-up each other with pointed barbs about the other's career. It played out like this: Hayes first swiped at DeGeneres inability to smoothly transition from question to question. DeGeneres counterpunched by mentioning the original cancellation of Will & Grace. Hayes returned fire with, "I think it was longer than your sitcom was on," to which DeGeneres went in for the kill with, "Yeah, that's right. I had to come out first for y'all to do that sitcom." Target engaged. Target destroyed.
The two of them, of course, fell out laughing after the whole exchange, with Hayes conceding, "It's funny, because it's true!" You know what else is true? Do not come for DeGeneres on her home field, because she does not have a mercy rule.
Keeping up with Caitlyn's cagey logic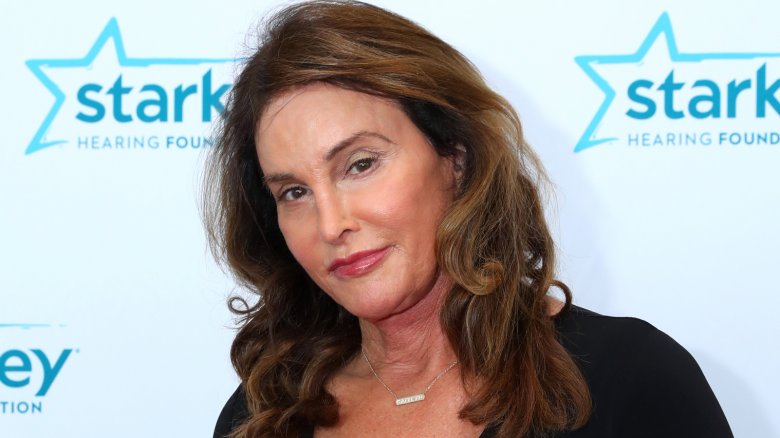 Getty Images
Obviously, most of these moments are lighthearted in nature, but there was genuine tension when Caitlyn Jenner appeared on DeGeneres' show. The interview started out great, with DeGeneres heaping praise on Jenner for her work with transgender rights activism, but things got a little hairy when DeGeneres asked Jenner to explain her past opposition to same-sex marriage.
Describing herself as "a traditionalist," Jenner said that it was simply a matter of wanting to preserve the institution of marriage as "between a man and a woman." Though Jenner did say that she'd since come around to the idea, DeGeneres sensed that perhaps that wasn't entirely true. "It's funny, because you're still kind of, a little, not on board with it," she said. Jenner insisted that she was, while DeGeneres gently described how same-sex couples seek the same "equality" as the transgender people for whom Jenner advocates.
The awkwardness continued off the air when, during a promotion of the interview on Howard Stern, DeGeneres revealed that she still didn't fully understand Jenner's position on the subject. Jenner later slammed both her appearance on Ellen and DeGeneres' interview on Stern as having "alienated [her] from members of the LGBTQ community."
Interestingly enough, DeGeneres actually seemed most upset that Jenner didn't dance with her on the show, telling Stern, "Maybe she didn't want to dance with me cause I'm a lesbian." Have we said do not come for DeGeneres yet? Because seriously, do not come for DeGeneres.
Chaz Bono did not deserve this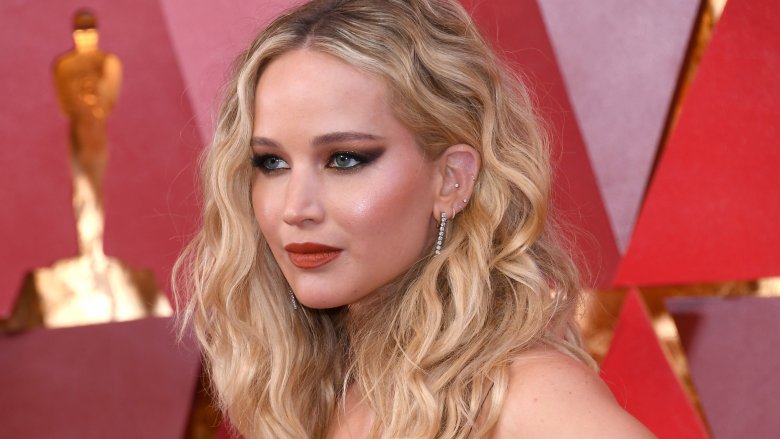 Getty Images
Bearing in mind the aforementioned praise of Caitlyn Jenner's work with transgender rights advocacy, there is no denying how uncomfortable it had to have made DeGeneres when Jennifer Lawrence cracked a Chaz Bono joke. Chaz, for those who somehow don't know, is the transgender son of Cher and the late Sonny Bono.
Anyway, the notoriously unfiltered actress said that she jokingly calls her female cat "Chaz Bono" because of her "masculine energy." She then gave a rambling explanation of how she automatically thinks that all cats are female, and how it's "just weird for a cat" to act like a boy — whatever that means.
Clearly, DeGeneres was prepared for the whole cat segment, as NewNowNext pointed out that she was ready to go with a slideshow of the adorable little kitty. But the way she absolutely didn't react to the Chaz Bono joke and moved right into some very specific cat facts that seemed to blow Lawrence's mind perhaps indicated that some unintended improv happened there.  
Russell who?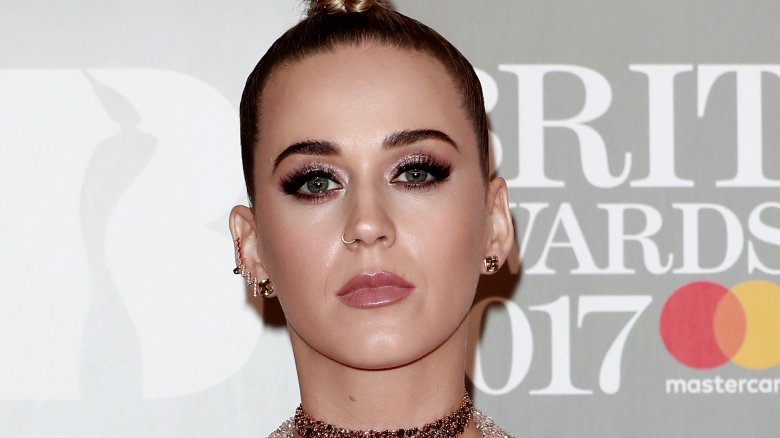 Getty Images
This one is probably the most reason for a celeb to have insulted Ellen DeGeneres on her show, because it came courtesy of Katy Perry when DeGeneres forgot about her marriage to Russell Brand. Yep, you read that right, DeGeneres completely spaced on the fact that the most famous pop music star in the world married the weird sex addict guy from Forgetting Sarah Marshall. Even Perry couldn't believe it when DeGeneres asked her, "Were you [married]?"
"His name was Russell Brand," Perry whispered before miming scissors with her hands, then yelling, "Remember, you gave me some wedding gifts on this show?" She then awkwardly repeated the word "Cool" five times while looking around incredulously. DeGeneres, now beet-red, said, "That'll be cut out." 
We're not sure if it made it to air, but to DeGeneres credit she did publish it on the show's YouTube channel to live on in internet infamy.