Why Iggy Azalea Should've Known Nick Young Would Cheat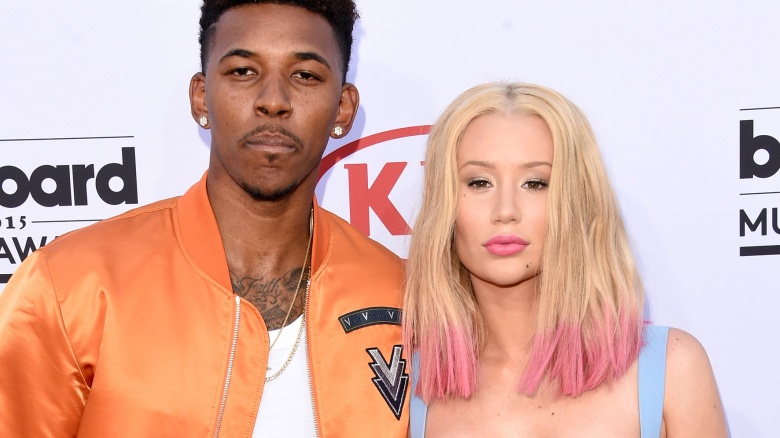 Getty Images
Busted! Nick Young was exposed for cheating on fiance Iggy Azalea when his Los Angeles Lakers teammate, D'Angelo Russell, accidentally leaked a video where Young confessed to hooking up with an unnamed 19-year-old during his relationship. As heartbreaking as it must have been for Iggy Azalea to hear about Nick Young's infidelity, it's not exactly shocking when you examine his past behavior with women.
It's not the first time he's cheated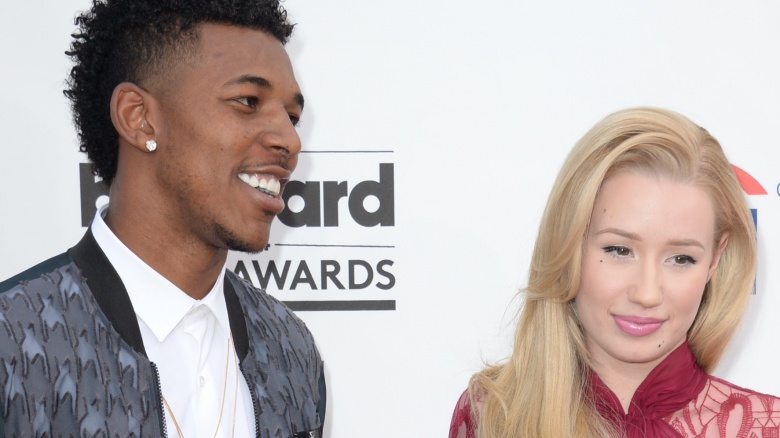 Getty Images
In 2015, The Mirror reported that British TV star Donatella Panayiotou had an affair with Nick Young. Panayiotou said that she and Young started seeing one another a month before he began dating Azalea in 2013. According to Panayiotou, Young insisted that he and Azalea weren't together, even claiming a photoshoot they did together "was for modeling." Panayiotou believed them and they allegedly kept hooking up until May 2014, when she found Azalea's hair clips in Young's bathroom and left him for good.
That wasn't the first cheating incident, either. Young was busted in January 2015 when he was photographed getting handsy with two other women—right next to the luxury car Azalea bought him for Christmas a month prior. Young denied those allegations, tweeting that Azalea had him "sleeping on the couch with one eye open."
He's only upset that he got caught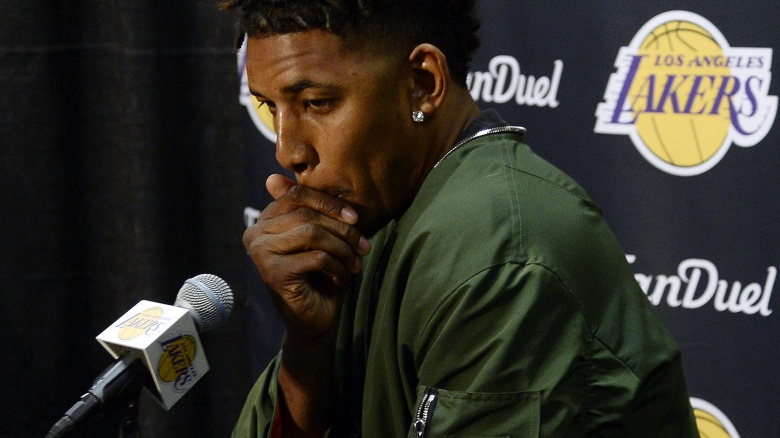 Getty Images
After the news of this new cheating scandal first broke, Young tweeted, "Tattle taling is cool," referencing teammate D'Angelo Russell's leaking of the video in which Young admitted to cheating on Azalea with a 19-year-old. This sort of defensive behavior makes it appear that Young is more concerned with shifting the blame on Russell for exposing his cheating than he is with actually taking responsibility for his infidelities.
Young drives that point home in the video itself. When Russell asks Young if he's ever tried to hook up with Amber Rose, Young replies, "No, she knows my girl." A better response would have just been, "No. I'm engaged."
He doesn't seem eager to get married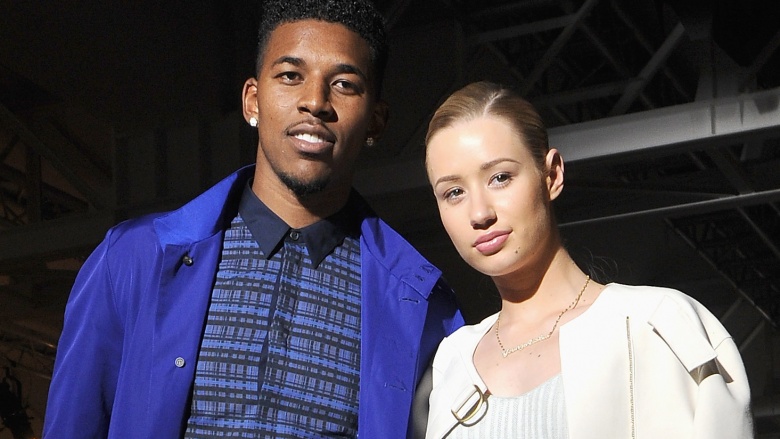 Getty Images
When Us Weekly asked Young about wedding planning with Azalea, he didn't sound enthusiastic. "Whew, a nightmare in its own. I think we should go to the courthouse," Young said in reference to getting married. "It's tough, it takes a lot of time and compromising and arguing but eventually the women always win. I think wedding days should just be women's days." Azalea even joked to Power 106 FM that Young seemed to be "excited to be a bachelor for longer" when they had to postpone their wedding. She sure got that right.
He's objectified Iggy publicly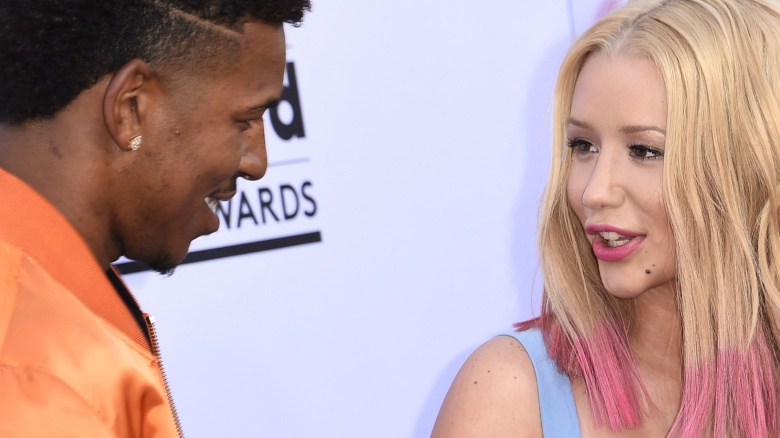 Getty Images
In April 2014, TMZ cameras caught up with Young after a night out with Azalea. Instead of answering their questions directly, he redirected the focus to his girlfriend's body. "What I'm going to do with that thing shouldn't be legal," he said. How classy and respectful!
He's been accused of sexual harassment...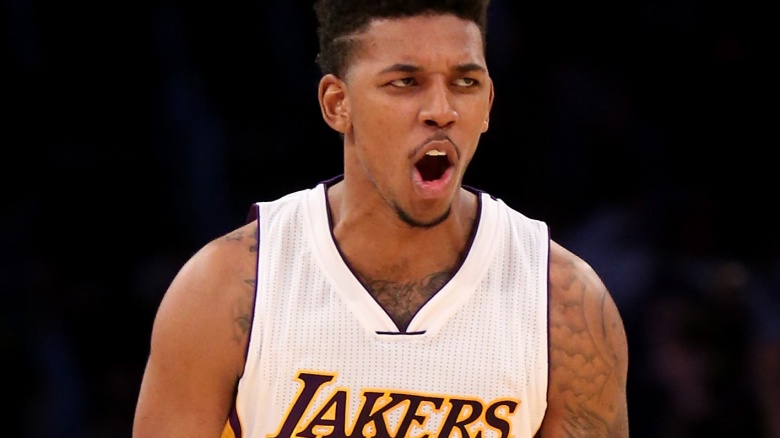 Getty Images
Less than two weeks before this cheating scandal started making headlines, Young was under fire for allegedly sexual harassing two women. Sports Illustrated reports that Young and Lakers teammate Jordan Clarkson made vulgar gestures toward a woman and her mother—and he picked the wrong woman to harass. His accuser, Alexis Jones, is a women's rights activist who makes a living giving seminars to athletes about how to respect women!
Jones claims she didn't recognize Young nor Clarkson at the time of the incident and posted their photos on her Instagram account in hopes of her followers ID-ing the alleged culprits. Young claims she knew who he was because Jones profiled him for an article in 2006 and he originally threatened to file a lawsuit against her. Her lawyer told The Los Angeles Times, "Alexis has spoken with hundreds of athletes throughout her career and did not immediately recognize Nick from the interview she conducted with him over a decade ago. Once her followers identified him, she did recall the interview. If she had recognized him in the photo, she wouldn't have posted it. She would have gone directly to him and the team to discuss the matter."
Young posted an angry tweet about the matter, claiming Jones "wanted attention," then deleted it 20 minutes later...but nothing ever truly disappears from the Internet. Jones told ESPN that Lakers officials apologized to her, even if Young won't, and offered her the opportunity to speak to their players about sexual harassment.
...And sexual assault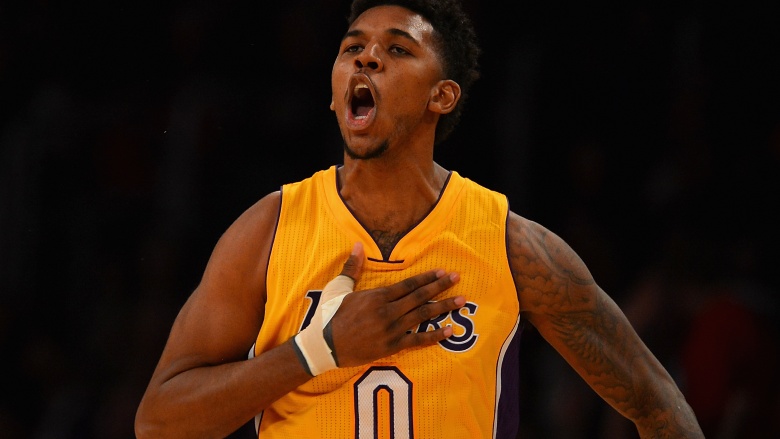 Getty Images
The Los Angeles Daily News reports that Nick Young was accused of sexual assault stemming from an incident in 2011. The victim alleged that Young "or a third party" plied her with alcohol and possibly spiked her drink with drugs at a West Hollywood bar, rendering her unconscious. She claims that Young transported her against her will to his apartment, where he allegedly assaulted her. The victim filed a lawsuit in 2014 against Young, who denied all the allegations. The two settled out of court and the case was dismissed.