Mariah Carey Has A Complicated Relationship With Her Mother Patricia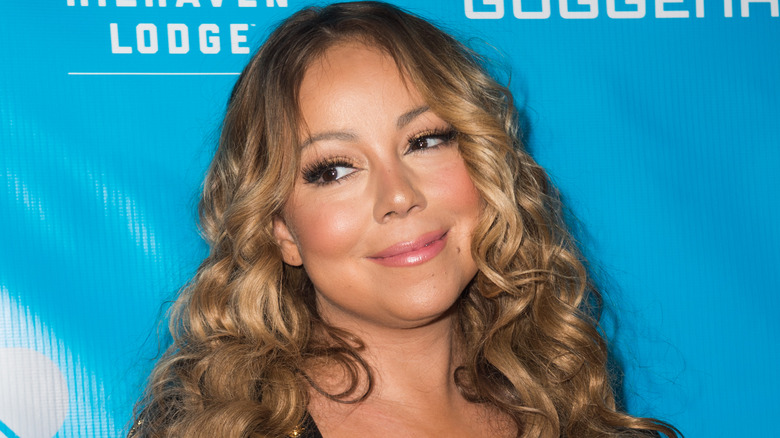 Emma Mcintyre/Getty Images
Mariah Carey has created a successful career for herself that has spanned decades. But, regardless of how famous she has become, it hasn't improved her relationship with her mother, Patricia Carey.
Patricia and Alfred Roy Carey welcomed their daughter back in 1970. However, the couple's relationship took a turn, and they divorced when Mariah was just 3 years old. Following the split, the "Obsessed" singer lived with her mother while her two older siblings lived with her father. Patricia was a voice coach and opera singer, so it's no surprise that singing was in the Carey genes. At just 2 years old, Mariah blew her mother away when she effortlessly sang an opera song to her. Not long after, Patricia enrolled the young musician in singing lessons to perfect her craft.
There's no doubt that Mariah's mom had an impact on her professional career, and she has even spoken about it in the past. She shared on "Watch What Happens Live," "I've always acknowledged her talent as an opera singer and the fact that she encouraged me to believe in myself." However, despite her mother's influence, Mariah's relationship with Patricia has been anything but perfect. From jealousy to not speaking, the mother-daughter duo has a complicated past that only worsened as fame rose for Mariah.
Mariah Carey's mom was jealous of her talent
Mariah Carey detailed her complicated relationship with her mother in a vulnerable memoir, "The Meaning of Mariah Carey," released in 2020. Mariah wrote, "Our relationship is a prickly rope of pride, pain, shame, gratitude, jealousy, admiration, and disappointment. A complicated love tethers my heart to my mother's."
Patricia Carey, as we know, was a musician herself and heavily influenced her daughter to pursue her dreams. However, over time, resentment grew as the "Hero" singer's talent increased. Mariah shared in her memoir, "Jealousy comes with the territory when you are famous. But when it comes from your own mother, it is very painful." Jealousy was evident in her relationship with her mother long before she became one of the most famous musicians. Sadly, one hurtful comment has stuck with the "Fantasy" singer even through all these years. Mariah recalled in her memoir her mom shouting, "You should only hope that one day you become half the singer I am." Mariah told "CBS Mornings" she's not even sure her mother would remember making that comment. Nonetheless, it was still upsetting. She said, "It definitely had an effect on me ... That one statement did live with me for the rest of my life. You have to be so careful what you say." Despite her mother's resentment, the singer still has an adoration for her mom.
Mariah Carey still loves her mom
Regardless of everything Patricia Carey has put Mariah Carey through, the musician will love her mom no matter what. She revealed in "The Meaning of Mariah Carey" that ever since she was young, she always felt there was a "role reversal" between her and her mom. She said, "I've been the go-to, that matriarch person, even as the youngest child in the family." With fame, Mariah continued to take on that matriarch role and even bought her mom a new home, per the New York Post.
But more than showing her love through material items, Mariah has also vocalized her love for her mother on multiple occasions. When she released her memoir, the Grammy-winner shared a sweet acknowledgment to her mom, per People. She said, "And to Pat, my mother, who, through it all, I do believe actually did the best she could. I will love you the best I can, always."
Throughout the years, Mariah has also shared several posts in honor of her mother. In 2019, the "We Belong Together" singer posted on Instagram celebrating her mother's birthday. She said, "Happy birthday to a true diva- my mom, Patricia Carey!" So, not only does Mariah get some of her vocal abilities from her mom, but also her diva-like behavior. It's clear that regardless of their up-and-down relationship, Mariah will be there for her mom through thick and thin.