How The Cast Of Roseanne Reacted To The Reboot Cancellation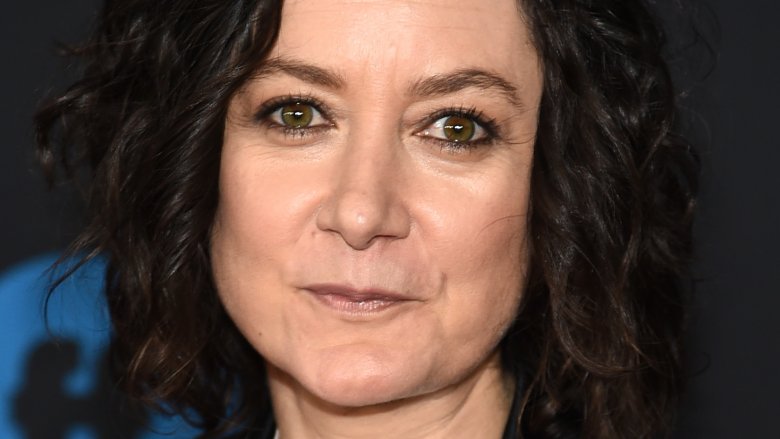 Getty Images
The cast of Roseanne is speaking out following news that the ABC show has been canceled as a result of Roseanne Barr's racist tweets.
On May 29, 2018, Barr tweeted about Valerie Jarrett, a woman known for her role as a senior advisor to President Barack Obama during his White House administration. Responding to a conspiracy thread about Jarrett, Barr wrote, "Muslim brotherhood & planet of the apes had a baby=vj." Backlash was swift, with many quickly slamming the comedian for her racist remarks. Fellow comedian and Roseanne consulting producer Wanda Sykes soon quit the series, and ABC then canceled the show. Now, Barr's co-stars are reacting to both Barr's words and their show's end.
Michael Fishman, who played D.J. Conner on the hit series, took to Twitter to share a lengthy statement responding to the cancellation of the Roseanne reboot. "Today is one of the hardest in my life," he began. "I feel devastated, not for the end of the Roseanne show, but for all those who poured their hearts and souls into our jobs, and the audience that welcomed us into their homes." Fishman went on to share that the cast and crew of the series aimed to be as inclusive as possible and reminded people that Barr doesn't speak for everyone involved in the show's production. He also called Barr's statements "reprehensible and intolerable."
Actress Emma Kenney, who portrayed Harris Conner-Healy, criticized Barr for her tweets, describing them as "racist and distasteful" as well as "inexcusable." She revealed that, after seeing Barr's tweets, she'd called her manager to quit Roseanne, which was exactly when she discovered that the series had already been canceled by the network.
Roseanne executive producer Sara Gilbert, who played Darlene Conner, also shared her thoughts on the matter via Twitter. "Roseanne's recent comments about Valerie Jarrett, and so much more, are abhorrent and do not reflect the beliefs of our cast and crew or anyone associated with our show. I am disappointed in her actions to say the least," she tweeted. The Talk co-host added, "This is incredibly sad and difficult for all of us, as we've created a show that we believe in, are proud of, and that audiences love— one that is separate and apart from the opinions and words of one cast member."