What Happened To Payton Ackerman From Dance Moms?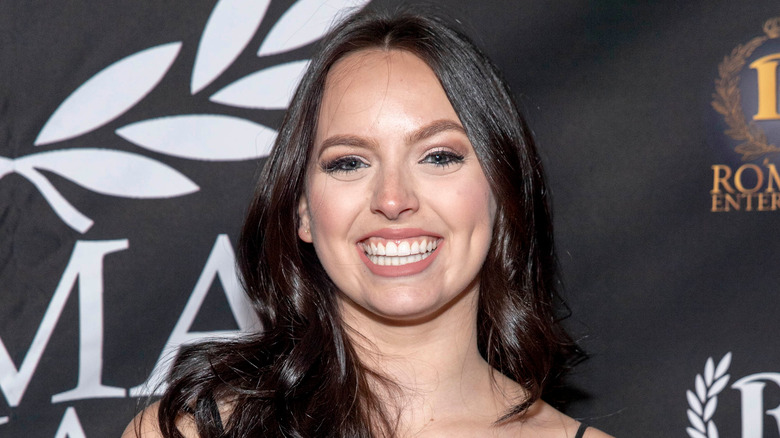 Eugene Powers/Shutterstock
Payton Ackerman had a short yet memorable experience on "Dance Moms." By Season 4, she had enough of the show and said that she was "over it." She moved on from filming, but that wasn't going to tear her away from her passion for dance. Since leaving the show, she has been trying to take her dancing to a professional level with various dance projects. Although she never got that permanent spot on the elite competition team, she was often brought in to dance with the group when the team was down a dancer. The first time she was on the show, she made her presence known by seemingly admitting that she thought she was better than her fellow dancers in the group routine.
The next time Ackerman was on the show, it was when Brooke Hyland decided to attend a school dance rather than compete over the weekend. The older dancer was cast as "the huntress" in a group routine that was inspired by "The Hunger Games." The "Dance Moms" alum's mother also struck a rivalry with Chloe Lukasiak's mother, Christi, that turned into a physical fight when they were at a competition in New Orleans.
Payton Ackerman still loves to dance amid 'Dance Moms' exit
Payton Ackerman was seen on "Dance Moms" on occasion for a couple of seasons, but she officially left the show when she was a high school senior. She then moved to Los Angeles to pursue a career as a professional dancer, like many of her Dance Moms co-stars. Ackerman specializes in hip-hop. Ackerman explained in a YouTube video that while she was on the show, she had a lot going on. She mentioned that she was in high school, she had a boyfriend, and she was competing with a different dance team at the Abby Lee Dance Company, even though that team was never televised.
Ackerman also took part as a dancer and instructor for Dance It Out, a company that provides fitness and dance classes taught by dancers who are well-known in the industry. According to her profile on the organization's website, she has worked alongside Paula Abdul and has made appearances in commercials and television shows since she moved to Los Angeles. The "Dance Moms" alum is currently engaged to her high school sweetheart, Logan Stork. She often shares pictures with him on her Instagram page.
Payton Ackerman shares her thoughts on 'Dance Moms'
Because Payton Ackerman was an older dancer on "Dance Moms," she was often type-cast as the villain of the show. "[The producers] said, 'Can you say that you think you did better than the other contestants?'" Ackerman said in a YouTube video posted to her channel. She then clarified that she was under the impression she was told to compare her performance in the group to the other teams the Abby Lee Dance Company competed against. "They edited it and made it seem like I was saying it about the girls I was dancing with," she continued.
Ackerman then explained that the girls on the team "turned on her" and she started to receive death threats. "Reality television isn't scripted, but it's not reality," she said. Even though there was no script that she was handed, she oftentimes found herself in the middle of situations that were set up to cause a reaction and therefore, dramatize the show, she explained.
Ackerman doesn't seem to have any regrets about being on the show, though. "Payton's OK with the bad comments and she loves the good ones," her mom, Leslie, told Patch in 2012, a little after their departure. "We have met some amazing people behind the scenes and we'll always be able to keep those connections."