Heather Rae El Moussa's Jab At Selling Sunset Production Hints At Behind-The-Scenes Tension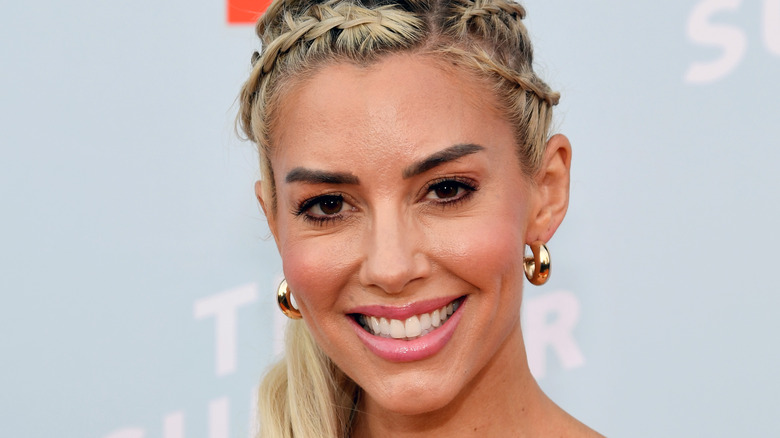 Kevin Mazur/Getty Images
At the end of Season 5 of "Selling Sunset," it was clear that some of the real estate agents at the Oppenheim Group wanted to spread their wings and work on their own. Maya Vander decided to exit the show and move to Miami full-time, Christine Quinn departed from the show to open a new brokerage office with her husband, and Vanessa Villela's future with the show is unknown.
Meanwhile, Heather Rae El Moussa and her husband Tarek have been filming for their HGTV show, "The Flipping El Moussas." Because of this, the real estate agent's future with the series has also been uncertain. When Jason Opphenheim was asked by E! News about El Moussa sharing time between both shows, he mentioned that it was up to Netflix and the production company on what they want to do with her in regards to "Selling Sunset."
"I love Heather," Oppenheim said, indicating that if the real estate agent left the show, it wouldn't be because of a tiff with her fellow cast members or bosses. "I'm super supportive of Heather and Tarek and their new show. I just want her at the office. I hope she continues to film with us." But it seems that the producers might have other plans in mind for El Moussa, as she's not sure whether or not she will be a part of the seventh season of the show.
Heather Rae El Moussa says she has not been called to film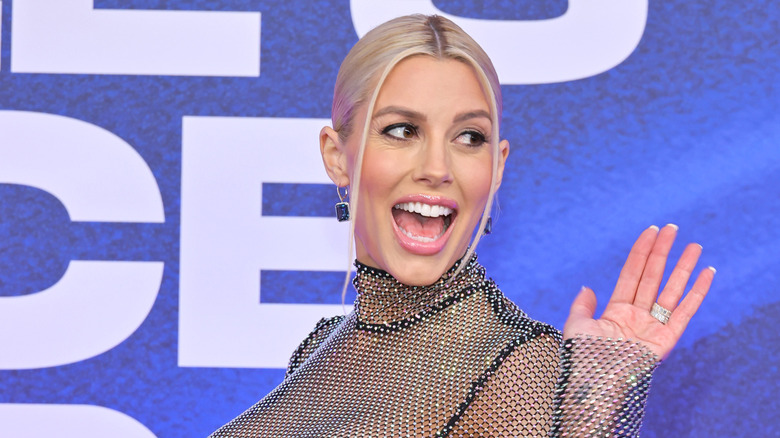 Amy Sussman/Getty Images
In an interview with E! News, Heather Rae El Moussa was asked if she could provide any "Selling Sunset" updates. "Season 6 is coming out soon," she said, adding that they are currently filming Season 7. "I've been on maternity leave, and I've been excited to get back to work, and so far, I have not been called back." The room was then left speechless. "It's been a little frustrating, so I'm not sure what's been going on," she said.
On March 13, the real estate agent posted a picture with new cast member Bre Tiesi on her Instagram. In her caption, she mentioned that she has been on maternity leave and was asked to come back to the Oppenheim office to work, indicating that she still works for the real estate brokerage despite not being asked to film for the show. She also said that she was "filled in on all the drama" within the group.
In a May 2022 episode of the "Call Her Daddy" podcast, former cast member Christine Quinn bashed executive producer Adam DiVello, claiming that he was manipulative and had multiple allegations against him from his co-workers. "All reality television is not like this," she said at the end of the podcast. "It's just this production company is a monster." Hopefully, El Moussa and the producers of the show aren't feuding, and can sort something out.