Drake Reportedly Financially Supports Alleged Baby Mama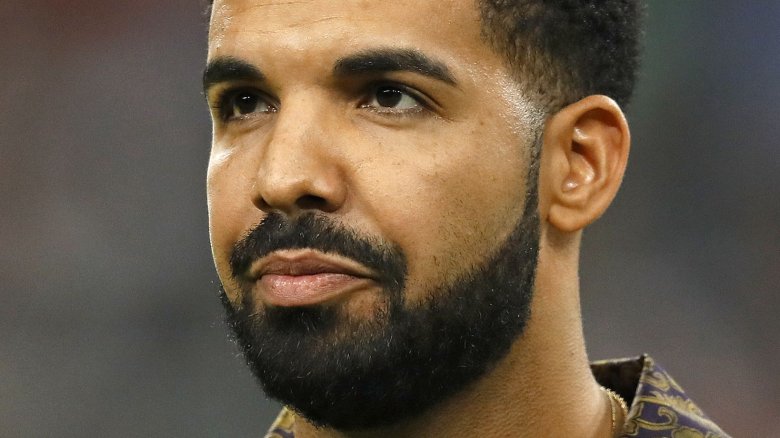 Getty Images
Sounds like Drake may have been caring for the mother of his alleged child for some time.
TMZ reports that Drake (real name Aubrey Graham) has been financially supporting former adult film star Sophie Brussaux and her child since before she gave birth, contradicting rapper Pusha T's claims that the Degrassi alum has been an absent father. According to the celebrity news site, Drake plans to take a DNA test to determine if Brussaux's kid is really his own.
Drake's potential paternity has made headlines since it was called into question by Pusha T (real name Terrence Thornton) in the diss track "The Story of Adidon," which was released after Drake referenced Pusha T's fiancée in a previous song. "Since you name-dropped my fiancée, let 'em know who you chose as your Beyonce / Sophie knows better, ask your baby mother / Cleaned her up for IG, but the stench is on her," Pusha T raps. "A baby's involved, it's deeper than rap / We talkin' character, let me keep with the facts / You are hiding a child, let that boy come home / Deadbeat mothaf–ka playin' border patrol, ooh / Adonis is your son and he deserves more than an Adidas press run, that's real / Love that baby, respect that girl / Forget she's a porn star, let her be your world."
TMZ previously reported in May 2017 that Brussaux claimed she was three and a half months pregnant with Drake's child and that she had text messages to prove their relationship. She also reportedly hired lawyer Raoul Felder to go after Drake for child support. At the time, a rep for Drake cast doubt on the woman's claims, noting that she had a "very questionable background" and had been in "multiple relationships." However, the spokesperson also stated, "If it is in fact Drake's child, which he does not believe, he would do the right thing by the child."
Brussaux has since given birth to a son named Adonis. She shared an update about her child in November 2017, posting a photo on Instagram and writing, "Baby boy is doing very well, thank for all your messages."
Drake has yet to officially address the rumors about his alleged child with Brussaux. However, he reportedly plans to open up about his alleged son on his next record.