Where Is Brody Jenner And Miley Cyrus' Ex Kaitlynn Carter Now?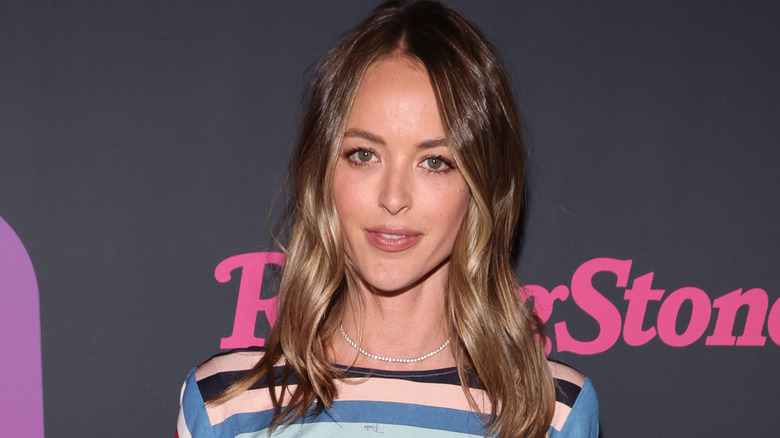 David Livingston/Getty Images
The year was 2019, and Miley Cyrus and Liam Hemsworth had just made headlines by divorcing after less than a year of marriage. But that bombshell paled in comparison to what came next: Cyrus snuggling up to "The Hills" star Kaitlynn Carter on a yacht in Italy. As Us Weekly reported, Carter had broken up with her husband, Brody Jenner, that same month. The duo tied the knot in Indonesia one year prior, although the legality of the marriage was questioned since they never obtained a marriage license in the U.S.
Whether Jenner and Carter were officially man-and-wife isn't relevant. The point is: It was "Hot Girl Summer," and Cyrus was living it up with her lady love. By September, she and Carter had taken things to the next level by moving in together. "Miley is doing great. She is moving on. She seems to have no regrets. She loves being with Kaitlynn," a source told People. Apparently, they'd bonded by "going through similar stuff," but a long-term relationship was never in the cards. They split soon afterward, per People. Carter later wrote about the relationship in an essay for Elle, noting that it had "[inspired] a new level of self-discovery and wonder at all the possibilities of life." Heartache aside, it seemed like a good growth experience, so how did the actor move forward after such a formative chapter in her life?
Kaitlynn Carter loves being a mother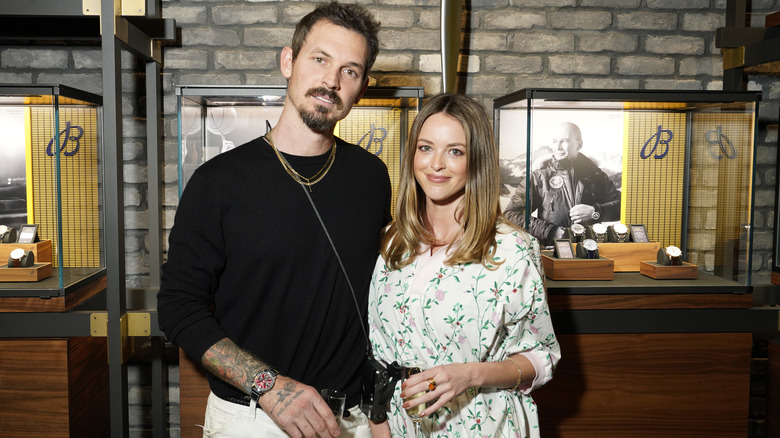 Presley Ann/Getty Images
Kaitlynn Carter's short-lived relationship with Miley Cyrus taught her about what she really wanted in life. She discussed this during an appearance on the "HillsCast" podcast, explaining that she and her current partner, Kristopher Brock, knew that creating a family was a top priority. "When I began dating again, I knew that it was really important to me to find somebody who had the same goals and wanted the same things in life that I did," she said. "So, we got to the conversation about having kids and where we stood with all of that very quickly." In February 2023, the reality star welcomed her second child — a daughter! — with Brock. The couple announced her birth in a joint Instagram carousel that depicted scenes of their familial joy alongside the caption, "And then there were 5."
Being a mother has always been important to Carter. When she was newly married to Brody Jenner, Carter talked about her yearning to be a young mom, while Jenner didn't feel ready to have kids, according to ET. So, when Carter gave birth to her first child with Brock, Jenner sweetly congratulated her on Instagram. "Congrats Kait! You are gonna be the best mom," he wrote. Aw!
Unsurprisingly, motherhood looks good on Carter. It's "almost exactly the same (with the addition of someone new to be absolutely crazy about) and I am so happy about that," she gushed in an Instagram post.
Kaitlynn Carter appeared on The Hills: New Beginnings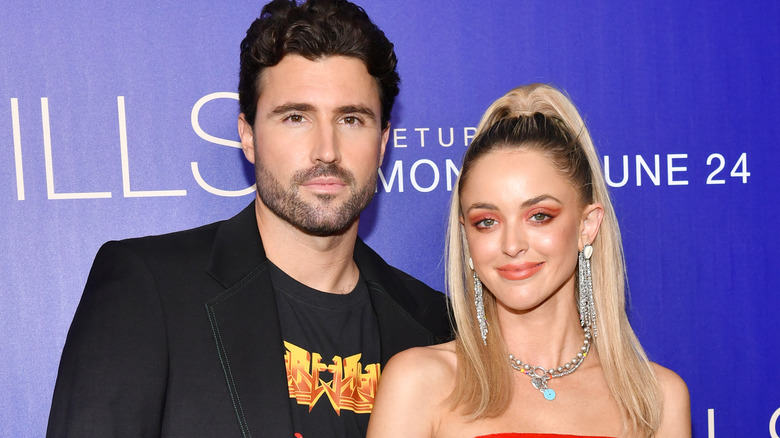 Amy Sussman/Getty Images
Kaitlynn Carter has definitely been busy in the three-plus years since she split from Miley Cyrus. After all, welcoming two children in the span of 17 months is no small feat! But how did Carter meet the father of her babies, Kristopher Brock? As she detailed in a 2021 Instagram post, their meet-cute was organic. "[We] were introduced by a mutual friend over text last May. I asked him out on a first date a few days later (unknowingly) ON HIS BIRTHDAY, May 18," Carter wrote. May 2020 would have been about eight months after her split from Cyrus. Around January of the following year, she was pregnant with her first child. (Unlike Brody Jenner, Carter and Brock were clearly on the same page!)
Meanwhile, Carter has been balancing pregnancy and motherhood with her reality star duties. According to IMDb, the blogger appeared in the first two seasons of "The Hills" reboot from 2019-2021. At the time, Carter and Jenner's split was chronicled on air. "[The premise of the show] is to let people into our lives and you need to respect that and you gotta play ball," Jenner acknowledged, per People. As recently as June 2021, Carter referenced her role in the reality series, encouraging her followers to tune in. But perhaps now that MTV canceled its third season of "The Hills: New Beginnings," Carter might be kissing her reality show career goodbye for good. And with two babies, who could blame her?