What The Future Probably Holds For Chumlee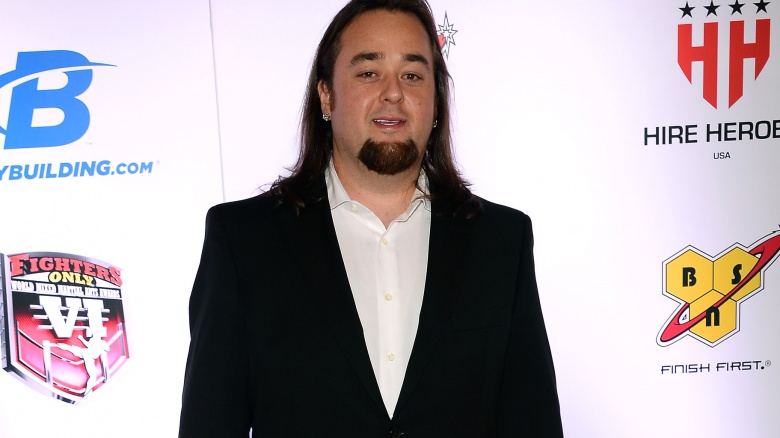 Getty Images
In the days after Austin "Chumlee" Russell was arrested on multiple drugs and weapons charges during a sexual assault investigation, many wondered what exactly the future will hold for the popular 33-year-old reality TV star. Things aren't looking too good for Chumlee as the Pawn Stars cast member faces a slew of charges.
He's facing up to 80 years in prison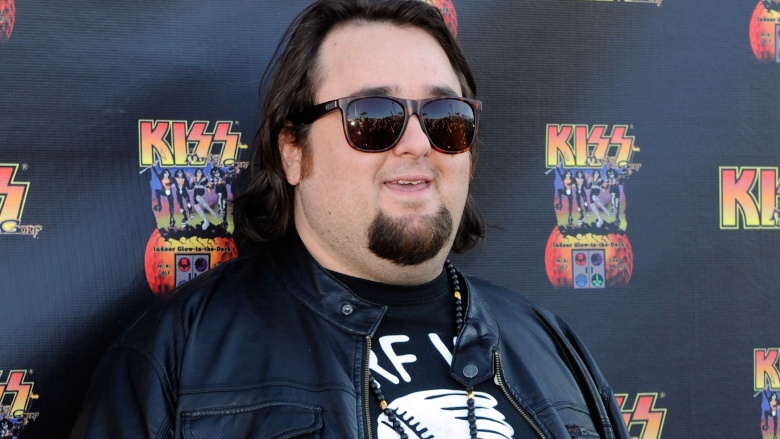 Getty Images
According to multiple reports, Las Vegas police raided Chumlee's residence in March 2016 in response to a sexual assault complaint filed against the reality TV star. Russell was subsequently slapped with 19 drug charges and one weapons charge after police discovered "several illegal items" in his home, including methamphetamine, marijuana, and firearms according to Officer Larry Hadfield (via CNN). Russell was eventually released on $62,000 bail. His lawyer, David Chesnoff, told the Associated Press they'll fight the drug charges and that he's "looking forward to the truthful conclusion" of Russell's case. In the meantime, Russell is due back in court on May 23, 2016, where we'll get a better sense of just how many years behind bars he could face. Hollywood Life has already spoken to legal experts, who claim that Russell could potentially face up to 80 years in prison. While that may sound a bit extreme, he's potentially facing 20 official charges, potentially resulting in a prison term that will be hard to haggle.
He could face additional charges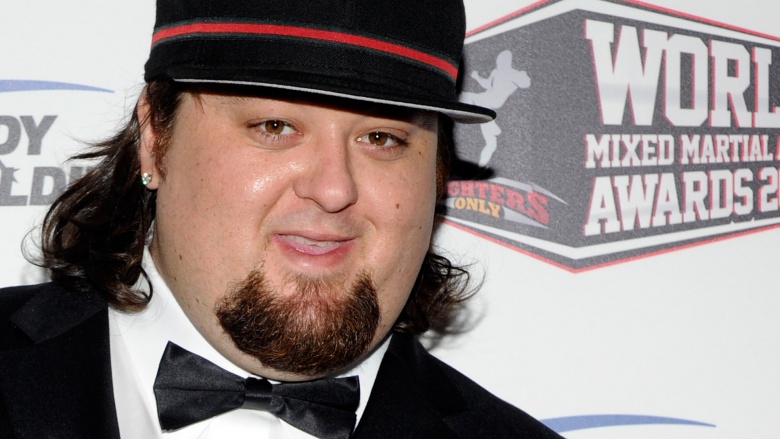 Getty Images
The lingering mystery in the raid of Russell's home is the sexual assault charge that catalyzed it all. The woman who filed the complaint against him has yet to be officially identified; her name was not released in the official police report. Russell has not been charged with anything related to the complaint just yet; however, police have said the investigation is ongoing. According to the official police report (via USA Today), police seized numerous items from Russell's home, including bedding, clothes, and a DNA sample. In his interview with the Associated Press, Russell's lawyer said they plan to fight any sexual assault charges in the future, should they actually be filed. If that's the case, Russell could be looking at even more time behind bars.
The pawn shop is probably closed for Chumlee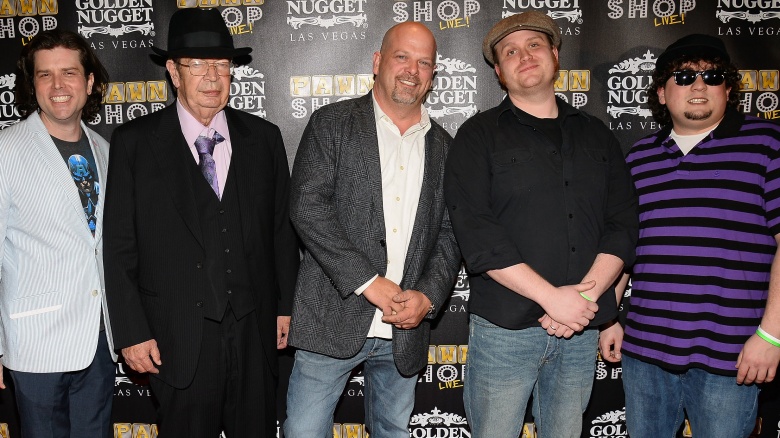 Getty Images
In wake of the scandal, The History Channel has yet to make an official comment on Chumlee's status with Pawn Stars. "They are just letting the justice system play out for right now," sources close to the network told People magazine. In the meantime, the network has little reason to go into crisis mode just yet. According to People, the show is not currently in production. In fact, the network isn't even planning on filming new episodes anytime soon, "because they already have a number banked." Still, a decision on Russell's future with the show will inevitably have to be made at some point. If convicted, Russell may ultimately force the hand on its own—unless they're interested in a Pawn Stars: Prison Trade spin-off, anyway.
Russell is likely going to be wrapped up in legal battles for months on end, conceivably making it impossible for the network to engage in any type of relationship with him. Even if the case magically turns out to be a whole lot of nothing, the fact that he was arrested on 20 different charges gives The History Channel more than enough reason to distance itself from him, if only to protect its own reputation. And this is all assuming the charges in the sexual assault complaint against Russell aren't even brought forth. If they are, expect History to release a statement and cut ties almost immediately after.
He may bring the show down with him, too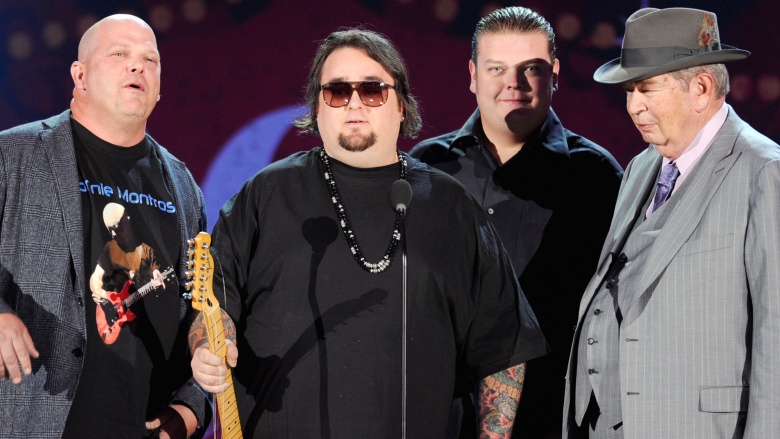 Getty Images
Since its debut in 2009, Pawn Stars has become one of the biggest and most successful reality TV shows of all time; its ratings have regularly topped all other shows on The History Channel. Russell became one of the show's most popular stars. This combined success now puts the network in a very difficult situation: how to keep a popular show on the air amid such a major scandal. If Russell does head to jail, the easiest solution for the network would be to yank him from the show, dedicate five minutes in an episode to Russell's situation, and move on with a new cast member (or just without him altogether).
Things may get a bit trickier, however, if sexual assault charges are brought forth. That kind of territory has proven to be devastating to other popular reality TV shows. Here Comes Honey Boo Boo, for example, was canceled by TLC after it was confirmed that Mama June was dating a convicted child molester. TLC seemingly pulled the plug on 19 Kids and Counting after word leaked that Josh Duggar had molested multiple underaged girls, including some of his sisters. This may explain why the network is reportedly watching the scandal from a distance. The future of the show probably won't be determined until Russell is formally charged in May 2016.
His side projects will likely crumble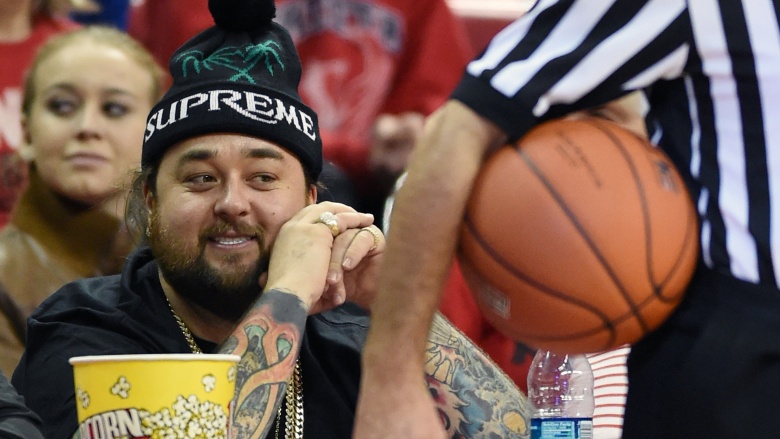 Getty Images
Russell was said to have a successful merchandise line; The Washington Post traced its origins all the way back to eBay. In 2015, Russell launched a pretty lucrative DJ career in the Las Vegas area. It's safe to assume that these businesses will be wiped away as the scandal heads to court. TMZ reports the reality star "proactively chose to bow out" of a scheduled nightclub appearance, mainly because he had just posted bail. Losing endorsements, deals, and gigs is pretty standard in a case like this. Any hope of Chumlee expanding his career beyond the walls of the Gold and Silver Pawn Shop is probably moot at this point.