Why Ryan Seacrest Reportedly Wasn't Happy When Katy Perry Joined American Idol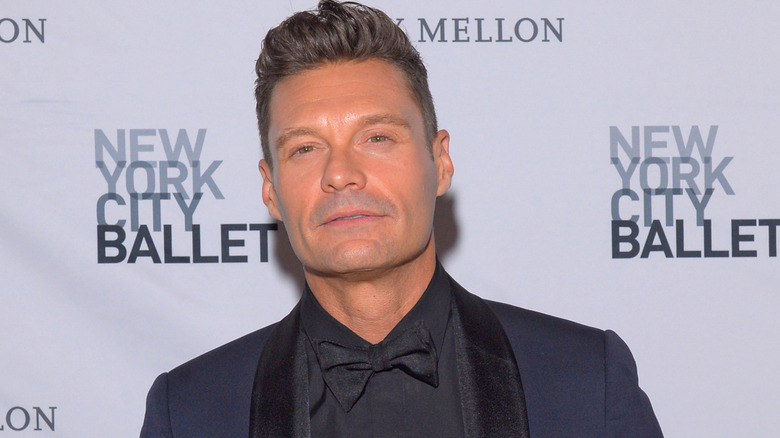 Ron Adar/Shutterstock
While "American Idol" has kicked off the careers of many notable performers, its success can also be attributed to its versatile judging panel. When the show premiered in 2002, fans became captivated by Simon Cowell, Paula Abdul, and Randy Jackson. From Cowell's harsh critiques to Jackson's classic "it's a no from me, dawg" one-liner, the judges quickly became known for their distinctive personalities and judging styles. Ryan Seacrest, the host of the show, also developed a following for his charismatic presence.
"American Idol" has gone through lots of changes since its debut, including the replacement of the three original judges. In 2018, Katy Perry joined the show for the reboot. That same year, the singer appeared on "Jimmy Kimmel Live," where she shared that she was "so thrilled" to be a part of the iconic reality TV competition. It didn't hurt that she was compensated well, either. However, one "American Idol" star reportedly wasn't so happy about it.
Katy Perry supposedly earned more than Ryan Seacrest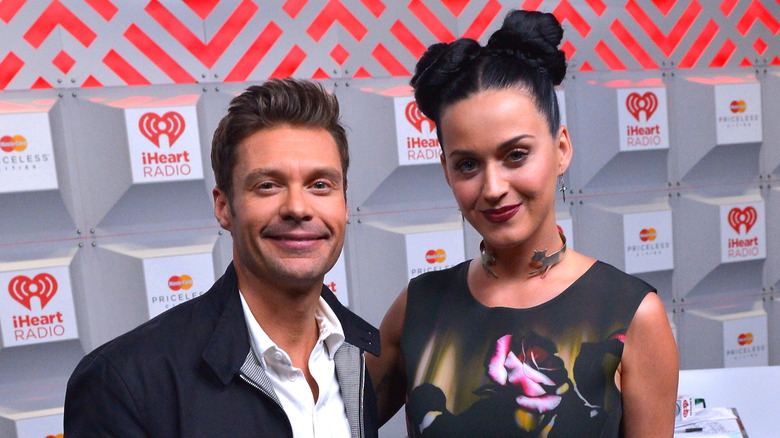 Bryan Steffy/Getty Images
Katy Perry and Ryan Seacrest go way back. In a 2017 interview on iHeartRadio, Seacrest told Perry, "I met you back in 2008. I remember the first time you came in the KIIS-FM studio." Throughout the interview, the pair seemed to get along great.
However, their friendship later hit a wall. When Perry joined "American Idol" as a judge, Seacrest was not pleased about their disparities in earnings. According to Page Six, reports claimed that she would be receiving $25 million, whereas the longtime "American Idol" host would be earning over $10 million. In his email newsletter, the Ankler, author Richard Rushfield wrote, "[He] was suddenly asking himself why he would come back for a 16th season at a salary [much smaller than that] of the newcomer judge." An insider shared, "Ryan isn't pleased with the protracted negotiations. But he is hopeful that a deal can be reached given his affection for the show."
On the other hand, Perry couldn't have been happier to be earning such a sizable salary. In a 2017 interview on 103.5 KTU (via Page Six), the "California Gurls" singer said, "I'm really proud that as a woman I got paid. "And you know why? I got paid, pretty much, more than any guy that's been on that show, and by the way, I love men. So I'm a paid woman and I'm ready for a beautiful man."
American Idol executive and alum were happy for Katy Perry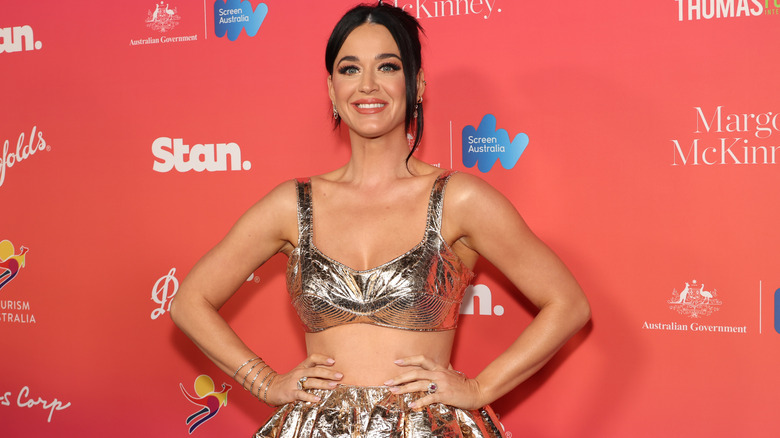 Monica Schipper/Getty Images
When news of Katy Perry's reported $25 million paycheck broke, one "American Idol" executive rushed to her defense. ABC Entertainment President Channing Dungey gushed about Perry, explaining why it was important that her earnings were so lucrative. As reported by Entertainment Weekly, Dungey shared, "We hit the jackpot with Katy. She is a songwriter, and to have someone like her on the panel is fantastic." Dungey was focused on the big picture, adding, "This is a business. We need to make sure we make the right decision so the show can be financially viable, so it will have a place on ABC for years to come."
One "American Idol" alum weighed in on Perry's reported compensation. In a 2019 appearance on "Watch What Happens Live with Andy Cohen," Paula Abdul was asked by a caller for her thoughts on Perry's $25 million paycheck. The former judge did not hesitate for a second, ecstatically replying, "Well, good for her. Good for her. Why not?" Cohen then remarked, "Well, good for you for not being bitter about it." Abdul also noted that she and Perry are friends.
While Ryan Seacrest may not have supported Perry's high earnings, other "American Idol" figures clearly had the star's back.