Benedict Cumberbatch Saves Delivery Cyclist From Muggers In London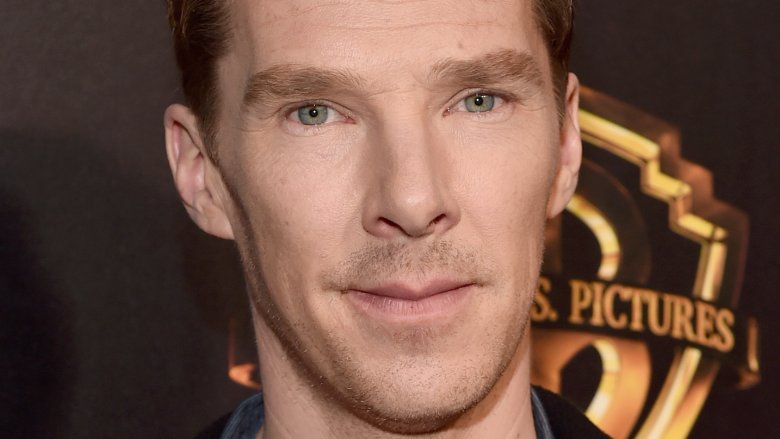 Getty Images
Benedict Cumberbatch isn't just an on-screen action hero.
According to a report by The Sun, published on Saturday, June 2, 2018, the Sherlock star sprung into action last fall after seeing a cyclist for the take-out company Deliveroo being attacked by four muggers in London.
Cumberbatch and his wife, Sophie Hunter, had been traveling to a club in an Uber just prior to the incident, which coincidentally occurred just around the corner from Sherlock Holmes' fictional address at 221B Baker Street.
"I didn't know it was him at first," the couple's driver, 53-year-old Manuel Dias, told the gossip rag. "I went to turn down into Marylebone High Street and we saw four guys were pushing around a Deliveroo cyclist."
Explaining that the Doctor Strange star jumped out of the Uber to pull the men off, Dias continued, "They turned towards him and things looked like getting worse, so I joined in. He stood there instructing them in the street, shouting, 'Leave him alone.' It was only then I recognized Benedict. Then it all got a bit surreal."
"I had hold of one lad and Benedict another," the driver added. "He seemed to know exactly what he was doing. ...He did most of it, to be honest. They tried to hit him but he defended himself and pushed them away. ...Then I think they also recognized it was Benedict and ran away."
After the attackers fled, Cumberbatch, 41, "asked the rider how he was and when he said, 'I'm OK,' Benedict just hugged him," Dias added. Calling the Avengers: Infinity War star a "superhero," the driver said, "Benedict was courageous, brave and selfless. If he hadn't stepped in the cyclist could have been seriously injured."
In a statement to Reuters, Metropolitan Police noted that the attack took place in November 2017. "One of the males attempted to grab the victim's cycle," read the statement. "He was then punched in the face, struck on the head and hit with his helmet. Nothing was reported stolen. The victim did not require hospital treatment. No arrests have been made."
While Cumberbatch has since been hailed as a hero for saving the man, he insisted to The Sun that he isn't, saying, "I did it out of, well, I had to, you know..."
After the news broke, Deliveroo thanked the British actor on Twitter. "Thank you Benedict Cumberbatch for your brave actions," the U.K. company wrote. "Deliveroo riders are heroes — their safety is our priority and any violence against them is totally unacceptable. So on behalf of everyone at deliveroo: thank you."