How Lisa Vanderpump And Lizzo Became Unlikely Friends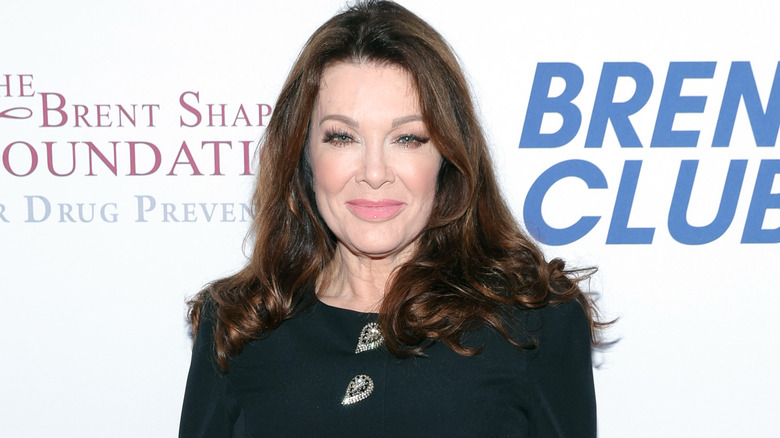 Rich Polk/Getty Images
Lisa Vanderpump is a restauranteur best known for her role on "The Real Housewives of Beverly Hills." The reality star was an OG on the hit Bravo series and appeared in a full-time role until she decided to part ways with the franchise after Season 9. In her time since, Vanderpump has appeared on her spinoff reality series, "Vanderpump Rules," which is currently in its tenth season on Bravo. 
Those who are familiar with Vanderpump likely know that she's a very social person — and she has a lot of friends. Fans of RHOBH may remember that Vanderpump had a falling out with her former best friend, Kyle Richards, but there are still quite a few people in Vanderpump's circle. In a 2021 interview with Bravo's The Daily Dish, Vanderpump revealed that she's still in touch with Camille Meyer and considers Joyce Giraud (from "RHOBH" Season 4) one of her "very, very best friends." Of course, Vanderpump has friends who aren't associated with Bravo, too. In fact, she's actually become really good friends with Lizzo. The two met somewhat unexpectedly — but share a unique bond.
Lizzo & Lisa Vanderpump are neighbors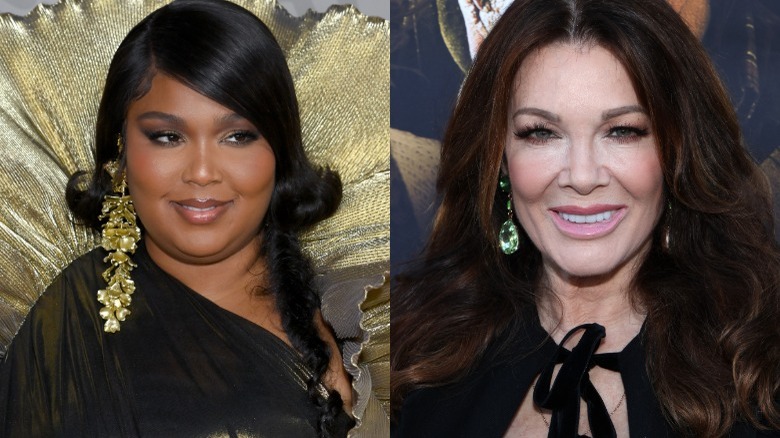 Dave J Hogan & David Livingston/Getty
Believe it or not, Lizzo and Lisa Vanderpump live in the very same neighborhood. "I think it's not who you are or where you come from or anything. It's about just connections. Lizzo is such a darling girl," Vanderpump told E! News co-hosts Adrienne Bailon-Houghton and Justin Sylvester during an interview back in February 2023. "She's very bold on stage, but she's a sweetheart. And yeah, we drink rosé together. She's very kind and she calls me 'The Queen' when really, right now, ultimately, she's 'The Queen.'"
In October, The Dirt reported that Lizzo purchased a $15 million home in Beverly Hills. The mansion, which features a modest three bedrooms and four bathrooms, was once owned by "Falling" singer Harry Styles. "This past tour... I was blessed to, you know, stay in really nice places, but I was like, 'I miss my house. Like, I can't wait to come back to my own home and to my bed.' And I was like, 'This is the first time I've ever said this,'" Lizzo told CBS News in December.
Meanwhile, Vanderpump and her husband, Ken Todd, live in a sprawling estate they've named Villa Rosa. "Our home is one of my favorite places in the world," Vanderpump wrote on the "Very Vanderpump" blog, sharing pictures of her gorgeous abode. "Every morning I wake up and look over the incredibly lush and isolated valley below my windows and I can't help feeling happy, humbled and grateful," she added.
Lizzo has appeared on Lisa Vanderpump's Instagram grid
Lisa Vanderpump and Lizzo's friendship was made Instagram official after Lizzo won a Grammy Award in February. "Proud of you darling! Congrats," Vanderpump captioned a selfie of her and her musically talented pal. Many fans took to the comments section of the post to voice their surprise that the two women were friends. One Instagram user even suggested that the two link up for a reality show. 
Interestingly, Lizzo has already broken into the world of reality TV, hosting the show "Watch Out for the Big Grrrls," which debuted in 2022. On April 3, Variety reported that Lizzo is already preparing for the show's second season — even though Amazon hasn't officially renewed it. "I'm thrilled to continue this partnership with the Amazon team after an incredible experience on Season 1 of 'Watch Out for the Big Grrrls,'" Lizzo said. "I've witnessed lives change through this show and I'm grateful for the opportunity to continue making space for even more Big Grrrls around the world to shine and break down barriers across this industry." But will we see an appearance from LVP? In Beverly Hills, anything is possible, right?!