Kanye West Opens Up About Being 'Diagnosed With A Mental Condition'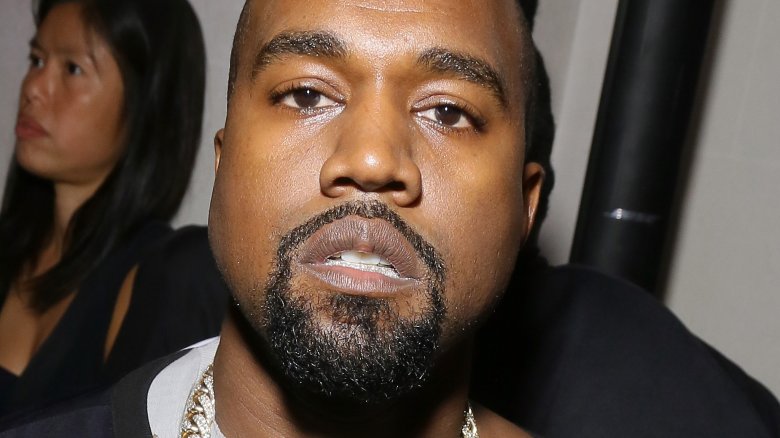 Getty Images
Kanye West just spoke out about his mental health.
In an interview with Big Boy TV that was published online on Saturday, June 2, 2018, West spoke with host Big Boy about his recently released eighth record, YE. And, during the interview at West's listening party in Wyoming, West also revealed that he'd been diagnosed with a "mental condition" when he was 39 years old.
Discussing how he has the opportunity to creatively express himself in the studio while others do not, West told Big Boy, "Think about people that have mental issues that are not Kanye West, that can't go and make that and make it feel like it's all good." Referencing his controversial statements at TMZ about slavery being a choice, he added, "Think about somebody that does exactly what I did at TMZ and they just do that at work, but then Tuesday morning they come in, they lost their job and they can't go back and make that. That's why God put that on me at age 40."
West continued, "I had never been diagnosed 'til I was like 39 years old and stuff, so put that on me." When asked to clarify what he meant by "diagnosed," West explained, "Diagnosed with a mental condition."
West went on to share that he thinks most people have some kind of mental condition. "I think everybody got something," he stated. "But like I said on the album, I said it's not a disability — it's a superpower."
As E! News noted, West shared that he had been diagnosed with bipolar disorder on the track "Yikes." He raps, "That's my bipolar s**t, n***a what / That's my superpower, n***a ain't no disability / I'm a superhero! I'm a superhero!"
The cover art for YE, which West took himself on his iPhone, also tackles his mental health, as it reads, "I hate being bipolar it's awesome."
YE is available to stream now.