The Tragic Death Of M*A*S*H Star Judy Farrell
Judy Farrell died on April 2 after being hospitalized for a stroke, TMZ reported. The late actor was 84 years old at the time. Her son, Michael, informed the outlet that Judy had suffered the stroke nine days prior and was alert but unable to talk. She was married to her second husband, Joe Bratcher, at the time of her death, and along with Michael, she leaves behind her daughter Erin.
Judy played Nurse Able in "M*A*S*H*", the hit show that ran from 1972 to 1983. She starred alongside Alan Alda, who played Captain Benjamin "Hawkeye" Pierce, and her first husband, Mike Farrell, who played Captain B.J. Hunnicutt. Judy and Mike divorced the same year "M*A*S*H" ended its long run. She married Bratcher in 1985.
Following her stint on "M*A*S*H," Judy starred in the television show "Fame" as Charlotte Miller and in the 2006 comedy "Long-Term Relationship." She also wrote for the series "Port Charles," which ended in 2003. 
Mike Farrell was devastated by their divorce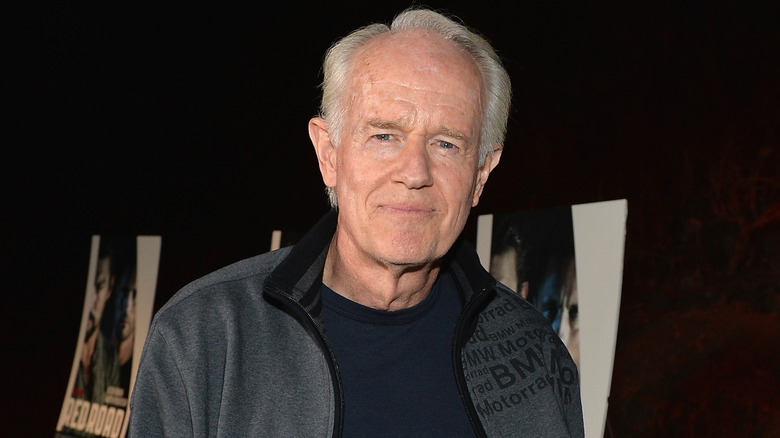 Alberto E. Rodriguez/Getty Images
Judy and Mike Farrell were married for 20 years before they divorced in 1983. In his memoir, "Just Call Me Mike: A Journey to Actor and Activist," he recalled that the demise of their marriage happened after he decided to leave his established business to focus on acting full-time. The decision caused tension between him and Judy and they ultimately chose to divorce, despite the pain it caused their children. "The whole process was a wrenching, deeply painful ordeal for all involved," he wrote.
The two did their best to co-parent, even buying two houses in the same vicinity to make things easier for their kids. Mike shared that the divorce tore him apart and he ended up at the lowest point in his life. However, he eventually moved on with fellow actor Shelley Fabares, while Judy ended up having a long marriage to Joe Bratcher.
Although M*A*S*H ended 40 years ago, Mike and Alan Alda remain close friends. In 2022, Alda shared a pic of him and Mike sharing some wine together. "Mike Farrell and I today toasting the 50th anniversary of the show that changed our lives — and our brilliant pals who made it what it was. MASH was a great gift to us," he tweeted. Although the stars of M*A*S*H have yet to publicly react to the news of Judy's death, they are undoubtedly greatly saddened by the death of their former cast member.