Why Ben Affleck's Relationship With Shauna Sexton Was Never Built To Last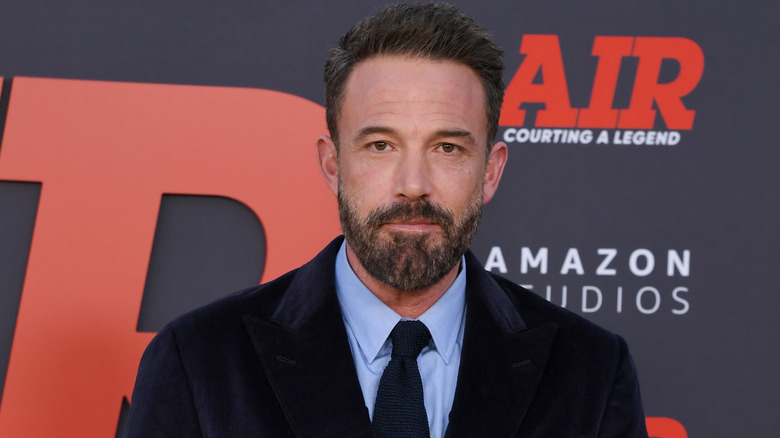 Jon Kopaloff/Getty Images
On Ben Affleck's relationship timeline, after splitting from his ex-wife Jennifer Garner and before rekindling the romance with Jennifer Lopez, Affleck dated Playboy model Shauna Sexton. The "Gone Girl" star was first spotted with Sexton in August 2018 when the two were seemingly out on a date but tried to remain low-key. "He is not happy that there were photos," a source told E! at the time. Affleck's tryst with the model came shortly after he was romantically linked to "Saturday Night Live" producer Lindsay Shookus. The two spent time together a month earlier.
Reportedly, "The Batman" actor was drawn to Sexton for multiple reasons. "Ben likes a woman with brains and beauty but he also likes to be free to do what he wants," an insider told People in August 2018, as Affleck was disinterested in a long-time partnership at the time. Regardless of the duration of the romance, his ex-wife Garner had misgivings about Affleck's choice of partner. "Of course she's not pleased he's dating a 22-year-old Playboy model," a friend of Garner told Us Weekly. "But she's also not surprised. Jen has come to expect this from Ben," the source added.
Despite her thoughts on his new girlfriend, Garner still supported Affleck and drove him to rehab only weeks after his romance with Sexton went public. Those in "The Town" actor's inner circle wanted him to focus on sobriety instead of dating, but the romance continued during his outpatient treatment. Somewhat unsurprisingly, the Affleck-Sexton relationship wound up being short-lived, and rather rocky.
Shauna Sexton's issues with Ben Affleck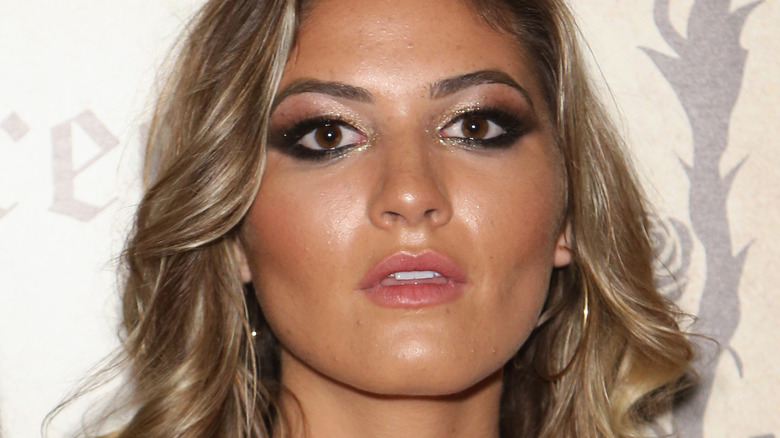 Gabe Ginsberg/Getty Images
Only a couple of months after they started dating, Ben Affleck and Shauna Sexton broke up in October 2018, although a friend of the Hollywood A-lister said it was not exactly a heartbreaking event. "There was nothing to split from as it has been casual," the source told People at the time. While Affleck had nothing negative to say about Sexton, he wanted to spend time focusing on his sobriety.
During their brief time together, Affleck's sobriety became a point of contention as it greatly affected his mood with the model. "Sometimes he [wanted] to go out, drink and get girls, and other times [he was] completely sober and going to church," a source close to Sexton told Us Weekly in October 2018. According to the insider, dealing with the "Triple Frontier" actor at this period had left Sexton "really scarred."
From the outside, Affleck's timing in dating the Playboy playmate seemed at odds with his decision to put down the bottle. Shortly before the two dated, Sexton spoke about her penchant for drinking liquor. "I like whiskey and soda, which makes people cringe, but I like it," she told Playboy, according to The Sun. After they stopped dating, sources said that Affleck and Sexton's relationship had no substance. "He found a girl who he can just go out drinking with and [have sex with]," an insider told Page Six in October 2018. Just before they split, the two had a weekend getaway in a spot Affleck brought other women.
Why Ben Affleck's Montana home is so special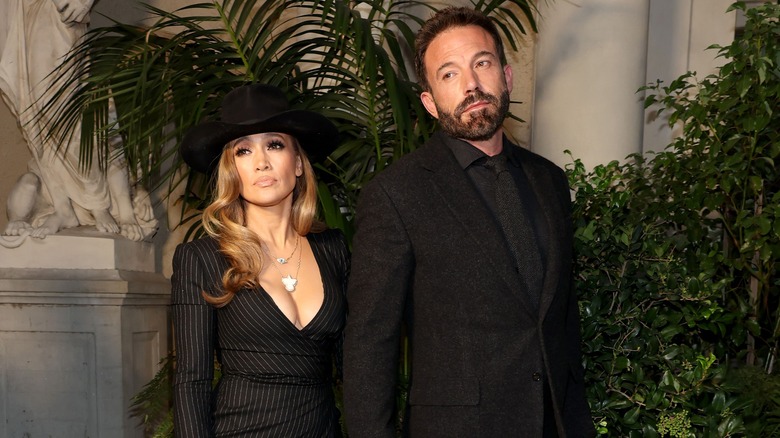 Amy Sussman/Getty Images
Days before Ben Affleck and Shauna Sexton officially split in October 2018, "The Accountant" star brought her on a trip to Montana. Sexton gave fans a glimpse of the weekend getaway when she uploaded a snap of Affleck driving to Montana to her Instagram Stories and a photo of her fishing during the trip. Affleck owns a place in Montana, and it is one of the actor's favorite spots to unwind. "He has spent a lot of time there both with the family and by himself," a source told E! at the time, as Affleck had taken ex-wife Jennifer Garner to the same spot. His weekend trip with Sexton came not long after Affleck's divorce from Garner was finalized, but it did not mean the "Live By Night" star was ready to settle down. "It's not serious. She is up for anything, and he likes spending time with her," the insider added.
Long after he stopped dating Sexton, Affleck returned to Montana for another couple's trip in 2021, but that time he brought Jennifer Lopez. That trip to Montana was early on in Bennifer's second time dating when the pair both had free time. "Ben suggested Montana since he has a place there," a source told People at the time. "[Lopez] is happy with him and enjoys spending time with him," the source added.
Fortunately, Affleck's Montana getaway with Lopez was much more fruitful than the trip with Sexton, as the two famously tied the knot a year later.