Who Are Queen Camilla's Siblings?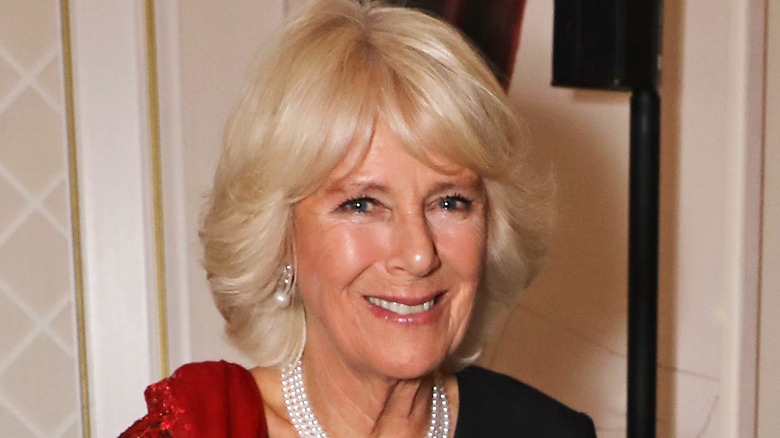 David M. Benett/Getty Images
Queen Consort Camilla Parker Bowels had an untraditional welcome into the British monarchy due to her affair with King Charles. For years, she was depicted as the villain in many stories as she was criticized for her involvement with the future king. However, her siblings were two of the few who continuously supported her throughout her tumultuous journey to becoming queen consort.
According to Town & Country, Camilla grew up in a traditional family and was the eldest of three children. Annabel Elliot was born just two years after her older sister, and Mark Shand was born four years after Camilla. Their family was exceptionally close, and Elliot shared their childhood details with Vanity Fair. She said, "We had this enchanted childhood. Unlike a lot of our generation, we had this incredibly warm, easy relationship with our parents. We didn't have nannies."
Still, like any family, one child is bound to be their parent's favorite, and surprisingly it wasn't Camilla. Elliot said, "Camilla and I were having lunch with her [their mom]. And she said, 'Darlings, I've always been completely fair between the three of you, haven't I?' Camilla's and my jaws dropped. Because that was not the way it was. Literally, Mark could do no wrong." Even though Mark was the favorite, the siblings' relationship never faltered. Camilla's close relationship with Elliot and Shand continued as they grew older. While little is known about the queen consort's siblings, we're here to fill you in on all the details.
Queen Camilla's sister is a interior designer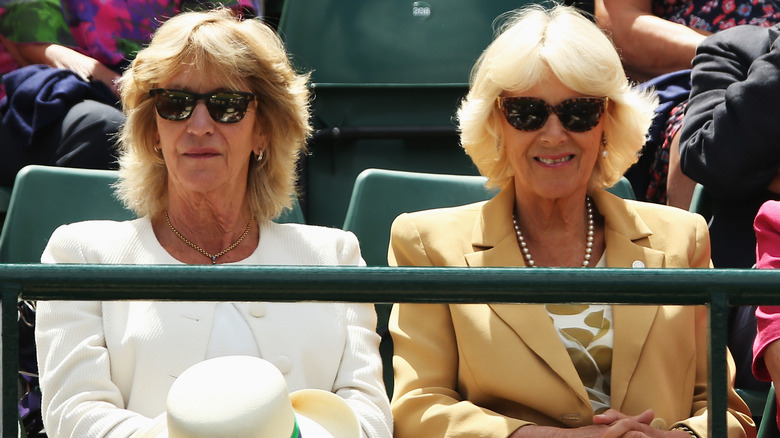 Matthew Stockman/Getty Images
Throughout Queen Consort Camilla's ascent in the monarchy, she has been able to lean on her sister, Annabel Elliot. Elliot has accompanied her elder sister to several royal events, including the 2016 National Osteoporosis Society garden party. Besides just attending events with Camilla, Elliot has also established quite a career for herself.
According to Evening Standard, Elliot has found her own success as an interior designer and antique dealer. Her expertise in the field motivated her to open her own interior design and antique shop in London. For the past 30 years, she has been the head of the business and has continued to work hard to make it successful. However, she got her biggest gig when her sister and King Charles asked for her expertise in restoring a Scottish Manor, according to The Royal Restoration.
During the restoration, Elliot and King Charles rarely saw eye to eye. She shared, "You know, it's all that kind of thing, it's very very important to him. We'll argue. I'll say 'I really think actually...' So we'll definitely have a good, healthy [debate]. He doesn't just agree or disagree. He will look at everything." It is apparent that the two have a close relationship, where they can share their opinions, and while Charles may have his own style, Elliot is a skilled designer. In 2014, The Telegraph recognized her as the fifth most influential female interior designer in Britain.
Queen Camilla's brothers life was cut short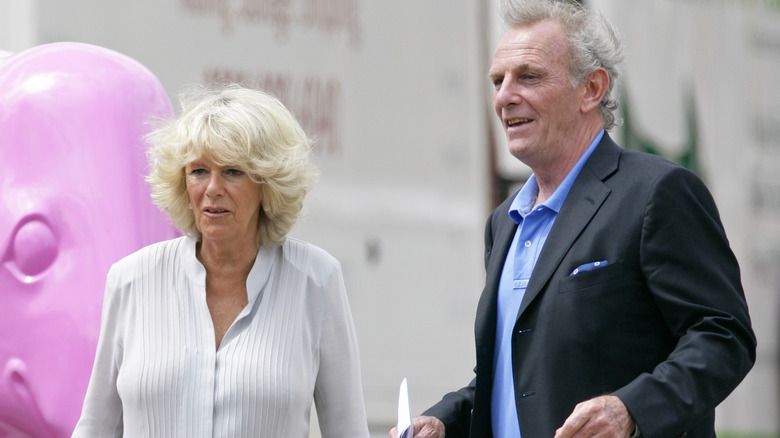 Max Mumby/indigo/Getty Images
Queen Camilla's brother, Mark Shand, was a man of many talents. As noted by The Independent, he was an author, conservationist, and traveler. Shand had even established a non-profit called "Elephant Family," which sought to protect endangered elephants. Camilla encouraged her brother's endeavors, and in 2014, she hosted a successful charity event in New York to raise funds for his cause.
According to Vanity Fair, on the night of the event, Shand and his then-girlfriend had stepped outside for a cigarette break when he lost his balance and hit his head on the ground, knocking him unconscious. Although he had been drinking that night, those with him insisted it wasn't a "bender." He was immediately taken to the hospital, where he died as a result of a serious head injury. Camilla did not attend the event and learned about her brother's incident over the phone. Shand's daughter, Ayesha, was the one to make the heartbreaking decision to take her father off life support.
A statement was later released by King Charles and Camilla confirming Mark's death. "Mr. Shand died in hospital as a result of a serious head injury which he sustained during a fall last night. The Duchess, The Prince of Wales, and all her family members are utterly devastated by this sudden and tragic loss," the statement read. "[He] was a man of extraordinary vitality, a tireless campaigner and conservationist whose incredible work through The Elephant Family and beyond remained his focus right up until his death."