The Office Star Hugh Dane Passes Away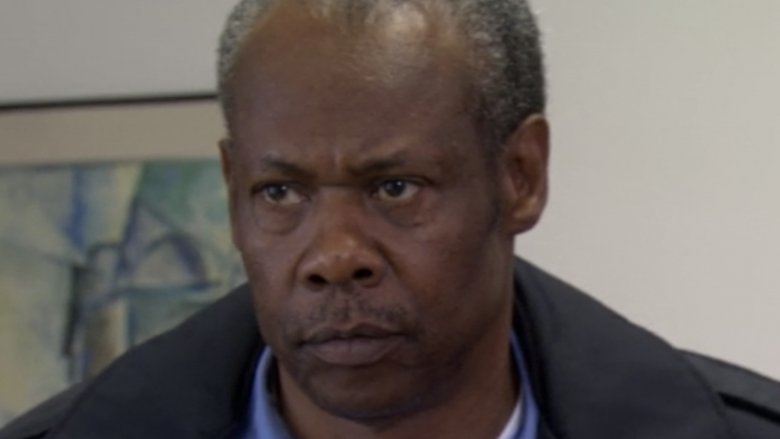 Netflix
The Office's Hugh Dane has died at age 75.
According to a flyer for a celebration of the TV actor's life shared by the Los Angeles Inner City Cultural Center, Dane passed away on May 16, 2018. The post described Dane as a "loving husband, father, grandfather and friend." His memory will be honored at the Vision Theater in Los Angeles, Calif. on June 9.
As noted by People magazine, Dane's cause of death has not yet been revealed.
Following news of Dane's passing, his The Office co-stars took to social media to share their condolences.
On June 4, Rainn Wilson tweeted out a clip of a scene he shared with Dane and wrote, "RIP Hugh Dane, aka Hank the security guard. He was one of the greats. So kind, funny, talented. We will all miss him." Wilson added that fans can make donations in his name to the Los Angeles Inner City Cultural Center.
Steve Carell retweeted Wilson's post that same day and added, "What a terrific guy." B.J. Novak also shared Wilson's tweet.
Mindy Kaling addressed Dane's passing, tweeting, "Hugh Dane was one the funniest actors ever. I loved writing and acting with him."
Kate Flannery, who played Meredith on The Office, posted a photo of Dane playing the guitar and wrote, "RIP Hugh Dane aka Hank the security guard at Dundee Mifflin from #theoffice Sending love to his family & close friends. He was a great guy! And damn funny, too."
While Dane is best known for playing Hank the security guard on The Office, he also had roles in shows like The Fresh Prince of Bel-Air, Boy Meets World, Friends, and Everybody Hates Chris. Dane also appeared on the big screen in Little Fockers and Bridesmaids.
Our thoughts are with his loved ones during this difficult time.