The Tumultuous Relationship Between Macaulay Culkin And His Estranged Father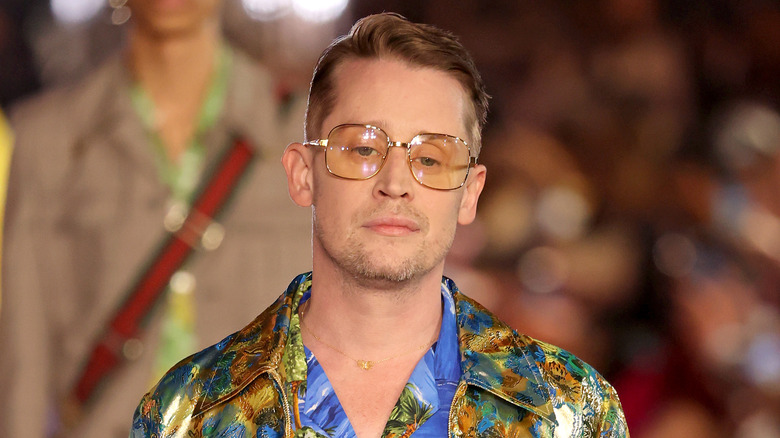 Amy Sussman/Getty Images
Macaulay Culkin had one of the most well-known names and faces in Hollywood back in the '80s and early '90s. Due to his success, his name is still a familiar one despite scaling down his acting gigs since he was a child. Culkin started acting in 1985 when he was cast in a small part in the TV movie, "The Midnight Hour." He would go on to be the go-to kid actor in Hollywood, starring in "Uncle Buck," "My Girl," and the first two films in the "Home Alone" franchise. But after the mid-'90s, Culkin didn't take any roles. A lot of Culkin's reluctance to take on additional acting roles stemmed from the fact that his father was reportedly abusive toward him and was a horror on sets.
Culkin's parents, Kit Culkin and Patricia Brentrup, never married. But they did have eight Culkin kids together. Their firstborn, Shane, arrived in 1979. Kit had one older daughter, Jennifer Adamson, in 1970 with another partner, Adeena Van Wagoner. But it's no secret that most of the Culkin children became actors after Kit Culkin, who was an actor in his teen and young adult years. But since Macaulay Culkin entered his adult years, more has come out about the treatment he faced because of his father.
Macaulay Culkin's father was jealous of his success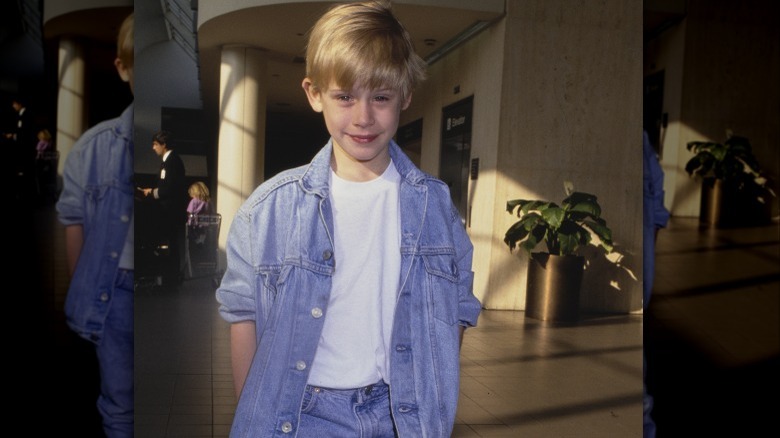 Michael Ochs Archives/Getty Images
There are so many horror stories of child stars who were exploited or worked to their limits by their own parents. According to The Hollywood Reporter, Macaulay Culkin's father and former manager, Kit, made his set environments toxic for more than just his son. "Kit Culkin's demands resulted in a year's delay in filming, in script changes and in a revolving door of directors and producers," The New York Times wrote in an article about 1993's "The Nutcracker," according to The Hollywood Reporter. In it, Macaulay played the Nutcracker Prince.
In his 2007 memoir, "Junior," Macaulay Culkin wrote that his father was "physically and mentally abusive," leading him to file for emancipation from his mother and father, according to Hello! However, in 2020, Culkin told Esquire that this story is always "misconstrued." He clarified that he "legally took [his] parents' names off" his trust fund and found an "unbiased" executor instead.
Regardless, Macaulay has always been straightforward about the fact that his father was not a good guy. In 2018, Macaulay told the "WTF with Marc Maron" podcast that the root of his issues with his father was that the "Home Alone" star was bigger than his father as an actor. "My father was jealous of me. He was a bad man," he said. "He was abusive. Everything he tried to do in life, I excelled at before I was 10 years old."
Kit Culkin now has no contact with any of his kids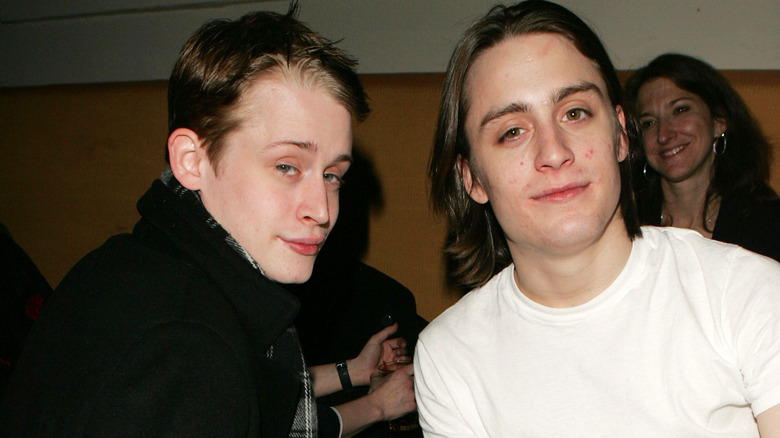 Peter Kramer/Getty Images
Macaulay Culkin seemingly took the brunt of his father's abuse. Kieran Culkin, born after Macaulay, now plays Roman Roy on "Succession." He told The Hollywood Reporter that Kit Culkin was never abusive toward him, but said, "He wasn't a good person and, yeah, probably not a good parent." He shared that their father "disappeared" for a few weeks, and no one felt his absence because "he didn't really belong" there.
Kit Culkin had a "debilitating stroke" in 2014 and told the Daily Mail in 2016, "I don't consider [Macaulay] a son anymore." Kit Culkin's children are among the celebrities who don't have contact with their parents. As of 2022, Kit lives in an isolated manner in Oregon, according to Radar Online. 
But despite it all, Macaulay told Esquire in 2020 that "it coulda been worse," noting that he wasn't "working in a coal mine" or a "child soldier," and his father didn't sexually abuse him. "Certain f***ed-up things happened, but f***ed-up things happen to kids all the time and they don't come out the other end," he said, noting that he has a lot of great things going for him now and has a better outlook on life, which "took ... a long time to get to that place." He said, "I had to have that conversation with myself and go, like, 'Honestly, Mack? It's not so bad.' I want for nothing and need for even less. I'm good, man."