Here's Why Kate Spade Was Depressed Right Before Her Suicide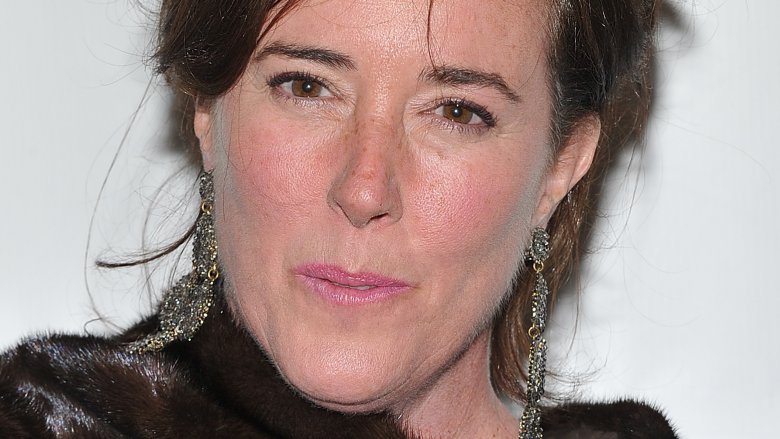 Getty Images
More information about Kate Spade's life before her passing has been revealed.
TMZ reports that the fashion designer had been "extremely depressed" in the days before she committed suicide. According to the celebrity news site, Kate's husband, Andy Spade, had wanted a divorce, but Kate did not. The two had separated, and Andy was no longer living in their family home but instead was staying in an apartment nearby.
Kate's suicide note may indicate that her split from Andy was one reason that she took her own life. In the note, she told her 13-year-old daughter, Frances Beatrix, "Bea – I have always loved you. This is not your fault. Ask Daddy!"
Kate's older sister, Reta Saffo, told The Kansas City Star via email that Kate had suffered from depression for years and had allegedly been self-medicating with alcohol. Saffo claimed that family members had tried to help Kate with her depression, but Kate had worried about what a potential hospitalization would do to her "happy-go-lucky" image, on which she'd built her brand.
"Sometimes you simply cannot SAVE people from themselves!" Saffo said, adding, "One of the last things she said to me was, 'Reta, I know you hate funerals and don't attend them, but for me would you PLEASE come to MINE, at least. Please!' I know she perhaps had a plan, but she insisted she did not."
Saffo noted that she'd worried that her sister had become "full-on manic depressive." She also shared her belief that comedian Robin Williams' suicide by hanging in 2014 had influenced Kate's decision to take her own life, stating, "I think the plan was already in motion even as far back as then."
As Nicki Swift previously reported, Kate's body was discovered by a housekeeper in the morning of Tuesday, June 5, 2018. She'd reportedly used a scarf to hang herself from a doorknob (via CNN).
Kate was 55 years old.