RHONJ: Whatever Happened To Nicole Napolitano's Ex Bobby Ciasulli?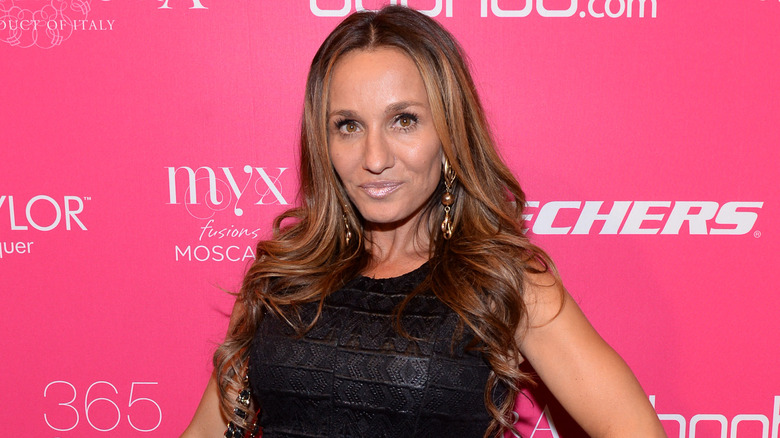 American Media/Getty Images
Along with her twin sister Teresa Aprea, Nicole Napolitano was on "The Real Housewives of New Jersey" for only one season. However, that was enough time to leave an imprint on fans of the show. This is partly thanks to her then-relationship with Bobby Ciasulli. While on the show, Napolitano and Ciasulli's love story caught viewers' attention by serving equal parts #couplegoals moments and drama. 
In a September 2014 episode of "RHONJ," Ciasulli found himself under great scrutiny after cast member Jim Marchese insinuated that he was not serious about Napolitano, whom he had been dating for about a year at the time. "Bobby needs to grow up," Marchese told Napolitano (via Radar Online). "If he wants to be with you and he truly loves you, then he's got to make the commitment. This is bulls***." In the same episode, Marchese dropped a major bombshell, accusing Ciasulli of cheating on Napolitano and trash-talking her family. "You know when I'm going to laugh my balls off? When she finds out that he's been f***ing some girl in the condo that he's been keeping the whole time he's been dating her sister," he alleged.
Sadly, despite a seemingly promising relationship, the lovebirds would eventually break up in 2018, according to TheCinemaholic. While Napolitano went on to start her own podcast, "Girls in Heels," fans have been left with one nagging question — what is Bobby Ciasulli up to these days?
Bobby Ciasulli is carrying on his family's legacy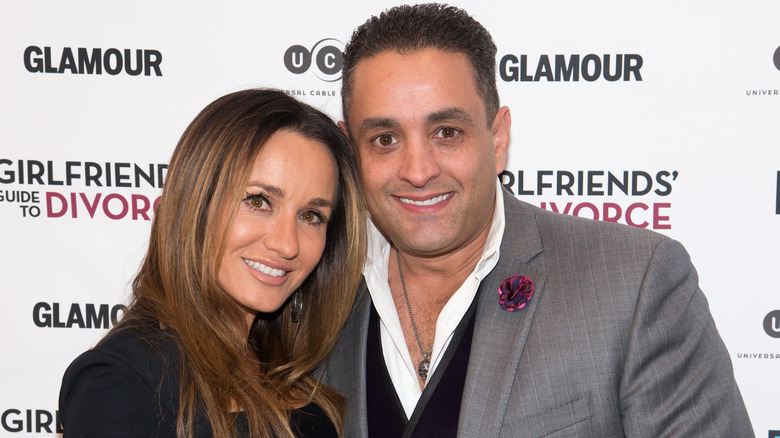 Mike Pont/Getty Images
When he is not a reality star, Bobby Ciasulli is selling cars. Per his LinkedIn profile, the "Real Housewives of New Jersey" alum is a car salesman who has worked with Ciasulli Auto Group, his family's dealership company in New Jersey for many years. Initially starting out with minor roles, Ciasulli rose through the ranks, eventually becoming a key player in the business. "I got a crash course in the business, starting from the bottom...washing cars, working in the parts department and body shop, and then as a service advisor. I gradually worked my way into sales," Ciasulli told Industry Magazine of his progression in the company. Upon graduating from high school, Ciasulli became general manager for Galaxy Toyota and Honda Universe, two of the company's dealerships that he leads to date.
A savvy businessman, Ciasulli has seemingly warmed up to leveraging the power of social media to reach his potential clients. Across his social media accounts, which include Instagram, Facebook, TikTok, and Youtube, Ciasulli posts witty yet creative commercials, promoting his services and directing customers to visit his dealerships. In one particular video shared to his TikTok, Ciasulli referenced a scene from the 1942 classic "Casablanca" which featured Hollywood greats like Ingrid Bergman, Humphrey Bogart, and Paul Henreid.
He tried a career in film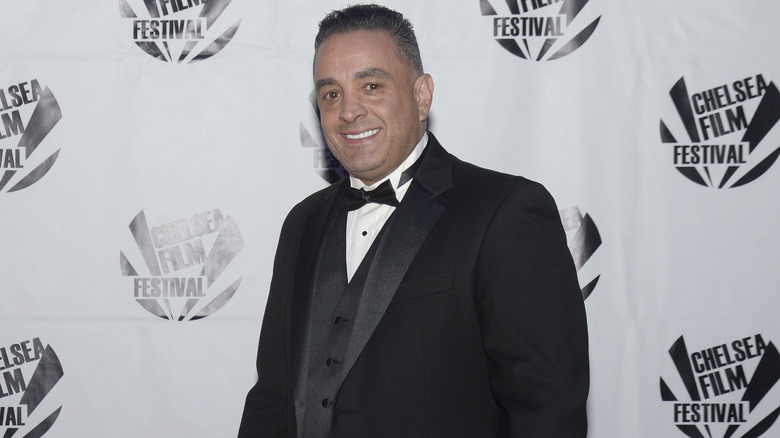 Fernanda Calfat/Getty Images
As a young child, Bobby Ciasulli had many interests, one of which was acting. "As a kid, I used to love to make home movies in my backyard with my friends, and being in character is something I've always loved," he once admitted in his interview with Industry Magazine. Following his stint as a reality TV star, Ciasulli was reminded of his love for acting, prompting him to give it a go. In 2018, Ciasulli made his debut in Paul Mormando's action flick "Bound By Debt." In the film, he took on the character of Robert James, a gambling addict who gets himself in trouble with the mafia. And compared to "The Real Housewives of New Jersey," where he did not always get along with his co-stars, Ciasulli enjoys being on a movie set more. "Unlike reality TV, where I felt like I had to watch my back, everyone gets along on the set. It's like working with a unique family," he explained.
In addition to his career, Ciasulli has apparently also kept busy in his love life. Following his split from Nicole Napolitano, he got into a relationship with Jill Nicolini, a television reporter. Though it is unclear if the two are still together at the time of writing, they have both in the past been pretty vocal about their love for each other. "Happy to be in love," Nicolini captioned a 2019 tweet featuring photos of herself posing with the former "RHONJ" star.