Wizard Of Oz's Last Surviving Munchkin Jerry Maren Passes Away At 98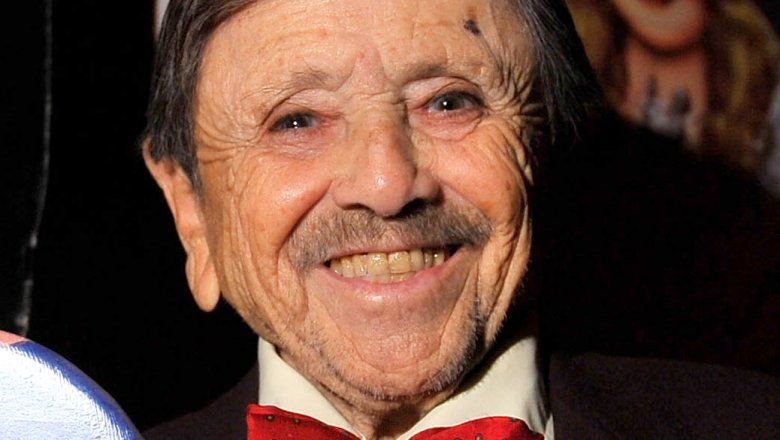 Getty Images
The last living The Wizard of Oz Munchkin has died.
In an article published on Wednesday, June 6, 2018, TMZ reported that actor Jerry Maren had passed away a week earlier. According to the gossip rag, Maren, who'd reportedly suffered from dementia, died at a nursing home in San Diego, Calif.
Maren, who was known for his role as a member of the Lollipop Guild in The Wizard of Oz, was 98 years old. His cause of death has not yet been released.
Maren's funeral was held in Hollywood's Forest Lawn over the weekend of June 2.
As the Chicago Tribune reported, Maren was the final surviving actor of the 124 little people who played Munchkins in The Wizard of Oz, a fact that he touted on his Instagram page.
In addition to his work on the classic Judy Garland-led film, Maren also had roles in movies like the Marx brothers' At the Circus and Planet of the Apes, as well as TV shows like The Twilight Zone, The Beverly Hillbillies, Bewitched, and No Soap, Radio. Most recently, he starred in 2010's Dahmer vs. Gacy.
"I've done so many things in show business," Maren told Patch in a 2011 interview, "but people say, 'You were in The Wizard of Oz?' It takes people's breath away. But then I realized, geez, it must have been a hell of a picture, because everyone remembers it everywhere I go."
Our thoughts are with his loved ones during this difficult time.