Zac Efron Didn't Actually Do Any Singing In The First High School Musical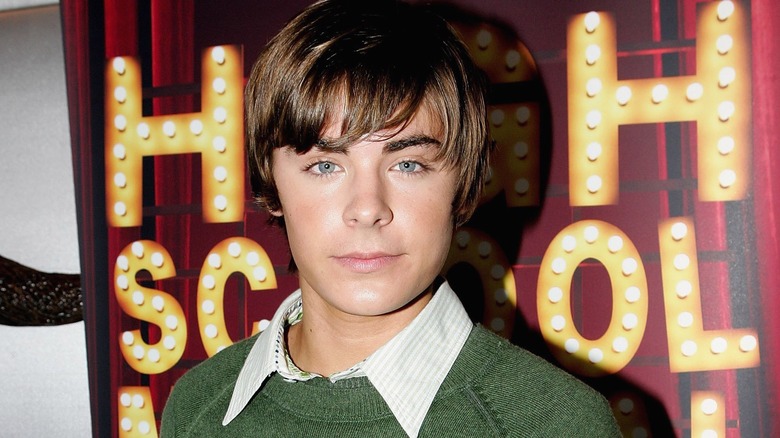 Patrick Riviere/Getty Images
Zac Efron shot to fame when he starred in the first "High School Musical" movie in 2006. The Kenny Ortega-directed Disney Channel film followed Efron's character, Troy Bolton, and Vanessa Hudgens' character, Gabriella Montez, as they eyed the lead roles in East High School's annual musical production. Bolton was a jock, but he knew had to belt out a tune — look no further than "Get'cha Head in the Game," one of the film's breakout songs that Efron's character managed to perform while breaking left and right on the basketball court.
The "High School Musical" soundtrack became the top-selling album of 2006, with more than 3.7 million copies sold, according to The Hollywood Reporter. The film and its soundtrack were such a success that two sequels — "High School Musical 2" and "High School Musical 3: Senior Year" — were also produced, along with two more hit albums.
But somewhere between the first two movies, Troy Bolton's voice changed — and it had nothing to do with teen puberty.
Zac Efron didn't sing in the first HSM, but he gave credit to the guy who did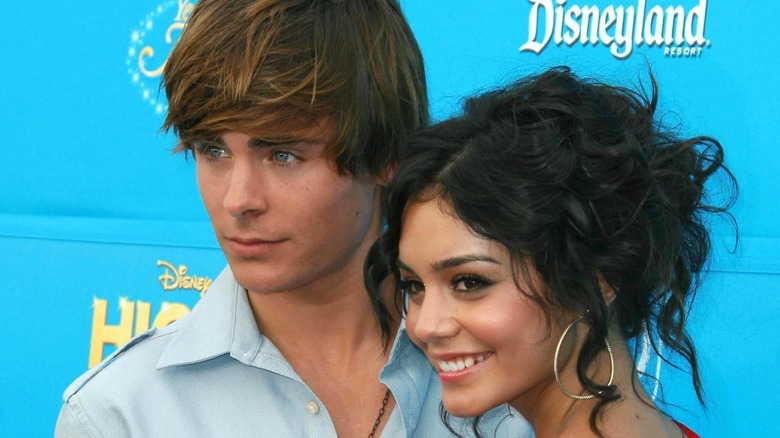 s_bukley/Shutterstock
While Zac Efron's character had multiple musical moments in the original "High School Musical," most of it was lip-synced. The music coming out of Troy Bolton's mouth actually came from singer Drew Seeley, who also auditioned for the role of HSM's leading man. Seeley addressed his unseen participation in the film in a 2021 TikTok Q&A after a fan asked him if he regrets "voicing Troy Bolton but not getting to play him."
"Any actor would have loved that role, but Zac did a great job," Seeley replied. "He was the right man for the job. And I did get to go on the tour, so everybody wins." In a follow-up TikTok, Seeley reiterated that he has no regrets about not being on-camera in the film. "The movie may not have been as big of a success as it was if I was in it," he admitted.
Efron previously told The Orlando Sentinel that he did record all of the songs for the first movie, but his vocals were cut from the final product. "I was not really given an explanation. It just kind of happened that way," he said. "Unfortunately, it put me in an awkward position." The actor added that he was glad Seeley got proper credit after HSM "blew up" and the truth about their vocals was ultimately addressed. Efron also faked his way through his dance moves in the film. "I don't know how to dance during those 'High School Musical" movies. I was just a kid, like from the street," he told BBC Radio 1 in 2020.
Zac Efron made it clear that he wanted to sing in the follow-up HSM movies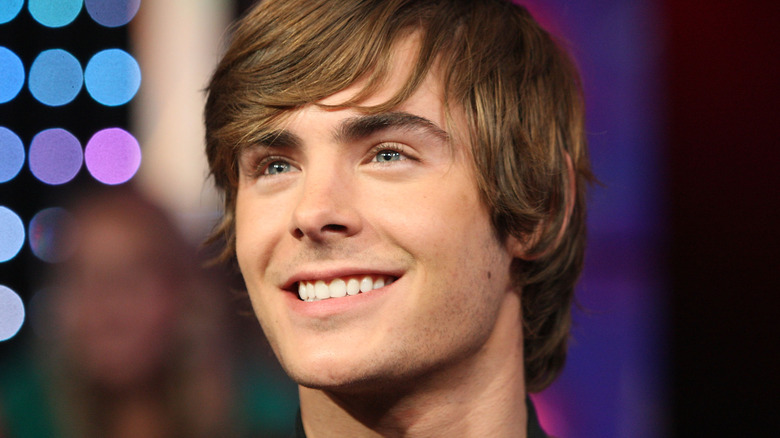 Bryan Bedder/Getty Images
The success of "High School Musical" gave Zac Efron some major clout. He told The Orlando Sentinel that having his real vocals in the second movie was a "very huge point" for him. "I had to put my foot down and fight to get my voice on these tracks," he said.
After singing songs such as "Bet on It" and "Scream" in the two "High School Musical" sequels, Efron was back in the recording booth for his role as Phillip Carlyle in the movie "The Greatest Showman." Efron performed several numbers in the musical drama, including a duet, "Rewrite the Stars," with co-star Zendaya. In a video interview, Zendaya revealed she was blown away when she heard Efron's recorded vocals because he had been holding back during rehearsals. "I was like okay Zac... look at you trying to hide it the whole time," she said.
Efron was also this close to winning a Grammy for his musical performances in 'The Greatest Showman." In 2018, the film won a Grammy for Best Compilation Soundtrack for Visual Media, but Efron (and Zendaya) weren't named as winners because the Recording Academy's rules state that an artist must be credited by name on more than half of the tracks to qualify, according to Billboard.