Haylie Duff Welcomes Second Child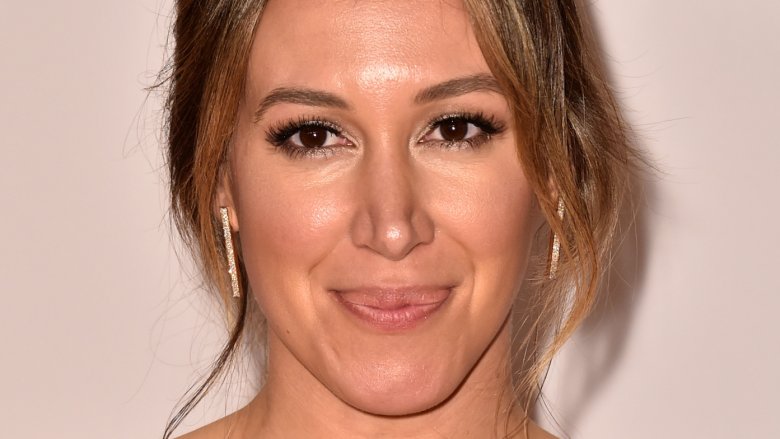 Getty Images
Haylie Duff is a mom of two!
On Thursday, June 7, 2018, Hilary Duff's older sister took to Instagram to announce that she and fiancé Matt Rosenberg have welcomed their second child together, a baby girl named Lulu.
"She arrived June 5th, and brought all her magic with her! Ryan is the happiest big sister & we are finally a family of 4!" the proud mom wrote, captioning a sweet pic of the couple's 2-year-old daughter Ryan holding her new little sister. "Meet our littlest one... Lulu Gray Rosenberg!"
As Nicki Swift previously reported, Duff, 33, first announced that she and Rosenberg were expecting baby no. 2 in January 2018. "Round 2!" she wrote on Instagram at the time, captioning a photo of her eldest daughter pointing to her own stomach. "Ryan thinks our new baby is growing in HER belly! 💕 #FamilyOf4."
"We are so excited to finally share our good news," the Real Girl's Kitchen host later told Us Weekly. "Ryan is so excited to be a big sister!"
While speaking with the magazine the following month, Duff revealed that she was experiencing a more difficult pregnancy the second time around. "I feel like I was tricked a little bit," she said. "The first pregnancy was really easy and this one I've battled permanent cold and sinus troubles, I've had intense heartburn. It's all the stuff I've heard other people dealing with during their pregnancies."
She added, "But you know, it all evens out, hopefully, I have a really easy delivery and I won't complain too much."
Duff and Rosenberg have been together since 2012. The couple got engaged in April 2014, before welcoming little Ryan in May 2015. Last November, the singer-actress revealed to Us Weekly that she hoped to one day have more kids, saying, "I would love to have a huge family. I feel like it was just us growing up and if we had our choice we would have these big, crazy families."
Congratulations to the family of four!