RHONY: Are Leah McSweeney And Eboni K. Williams Still Close?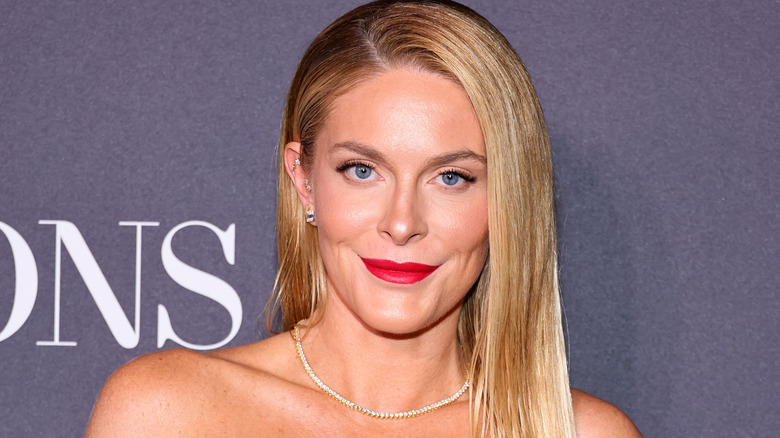 Theo Wargo/Getty Images
Leah McSweeney and Eboni K. Williams entered Season 13 of "The Real Housewives of New York City" with a bang. Williams — a lawyer and TV host — made history as the reality show's first Black cast member. During her time on the show, she was incredibly outspoken about issues regarding race and politics, which caused discomfort among some of her co-stars. In February 2023, Williams appeared on "The View," where she commented on her contentious interactions with the other housewives. She said, "I was a little disruptive on the show." Williams was unapologetic about how she expressed herself, adding, "I insisted on centering blackness throughout my season."
While McSweeney brought plenty of drama to Season 13, she didn't seem to have beef with Williams. In fact, the fashion designer actually defended her friend off-screen. In a 2021 Instagram post, McSweeney wrote, "I see all you bravo fan accounts that were bashing bravo for not having a diverse NYC cast but now mad that race is being discussed. Hard conversations are being had and none of us are doing it perfectly. That includes ALL of us. But we are doing it." McSweeney and Williams seemed to be on good terms during "RHONY," but what's the status of their friendship now? Is the pair still close?
Eboni K. Williams and Leah McSweeney's friendship crumbled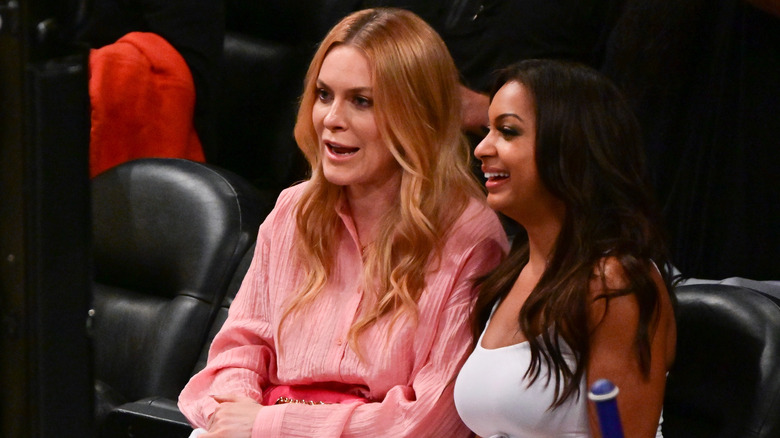 James Devaney/Getty Images
In 2021, Leah McSweeney's Instagram page was sprinkled with posts highlighting her admiration for Eboni K. Williams. That June, she made a post dedicated to her dear friend. Alongside a selfie of the two, she wrote, "Thank you for holding me, standing up for me and being there for me in every way. You are a gem. ILSYM. No one could ever!" The two also spent time together outside of "The Real Housewives of New York City." In another post, McSweeney shared a photo of the pair sitting side by side at a Brooklyn Nets game.
Yet, a year later, their friendship seemed to fall by the wayside. In an episode of Teddi Mellencamp and Tamra Judge's podcast "Two Ts in a Pod," McSweeney revealed, "I haven't talked to Eboni in a while." However, she didn't elaborate on why their relationship deteriorated. On the other hand, Williams clarified that their bond wasn't as close as it appeared. In a 2023 episode of Access Hollywood's "Housewives Nightcap," Williams remarked, "Leah and I had an authentic friendship ... [But] we were work friends ... That's all it was."
Eboni K. Williams called out Leah McSweeney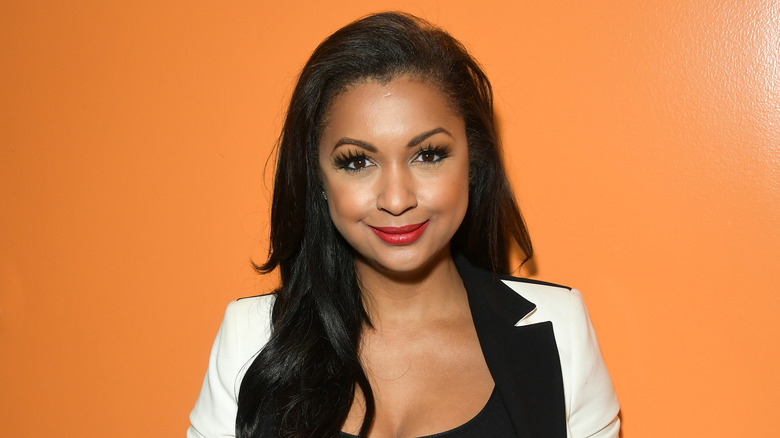 Unique Nicole/Getty Images
Brace yourselves, as there's even more to the story. In February 2023, Eboni K. Williams penned an essay for Newsweek, where she called out Leah McSweeney for her seemingly disingenuous motives. She began by describing the reality star, saying, "She was young, fresh, a fan favorite, and I think she went into Season 13 feeling as if she would continue that dominance, taking over to mark the new era of New York." Then, she slammed her, adding, "And I suspect she felt that I would be a great sidekick to that ascension, perhaps regarding me as being a kind of Lisa Turtle to a Kelly Kapowski. As you can imagine, being the Black sidekick was the last thing I had in mind." Ouch.
It doesn't seem like there's much hope for a fresh start between McSweeney and Williams. In a 2022 interview on "Behind The Velvet Rope" podcast, host David Yontef asked Williams, "Now, if you were to run into Ramona, Luann, or Leah, who do you feel you have the most unfinished business with?" Williams responded, "I think Leah and I — we had resolution ... I don't know how Leah feels — I haven't talked to Leah since October." She noted they had a "productive conversation" that led to acceptance. Well, that settles that!