NASCAR Driver Cody Ware Suspended After Disturbing Charges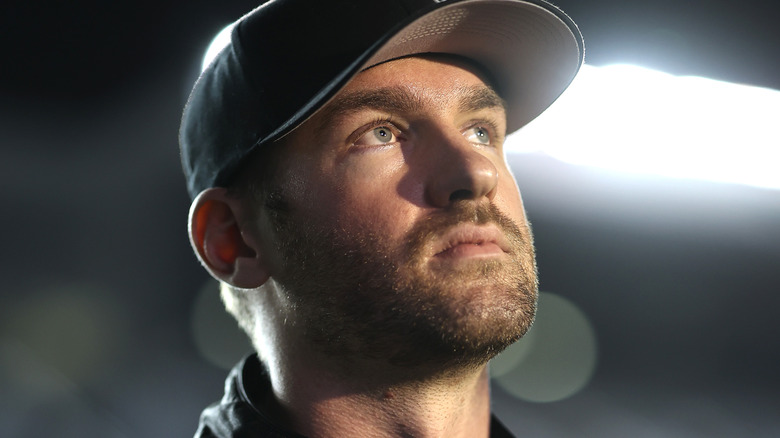 James Gilbert/Getty Images
This article contains allegations of domestic violence.
On April 8, it was announced that NASCAR driver Cody Ware wouldn't be participating in the upcoming races that weekend. "Cody Ware will step away from racing this weekend at Bristol Motor Speedway to focus on a personal matter," said a statement from Rick Ware Racing posted to Twitter. It was mentioned that Matt Crafton would be filling in for Ware, adding, "The Ware family asks that their privacy be respected during this time."
At the time that statement was released, NASCAR fans were unsure what "personal matters" meant for the driver. It was then revealed on April 10 that Ware was suspended from NASCAR indefinitely after an alleged assault case against him came to light.
And on April 11, police reports revealed that the charges against Ware were domestic violence and aggravated assault. Furthermore, it was claimed that the NASCAR driver used "personal weapons" — in this case, his body — and caused injury to the victim. Ware was released from jail on a $3,000 bond, and his district court date is set for May 1. And it seems that the NASCAR driver is accepting his suspension, as he attends to and plans to focus on the charges against him.
If you or someone you know is dealing with domestic abuse, you can call the National Domestic Violence Hotline at 1−800−799−7233. You can also find more information, resources, and support at their website.
Cody Ware 'accepts' his indefinite suspension from NASCAR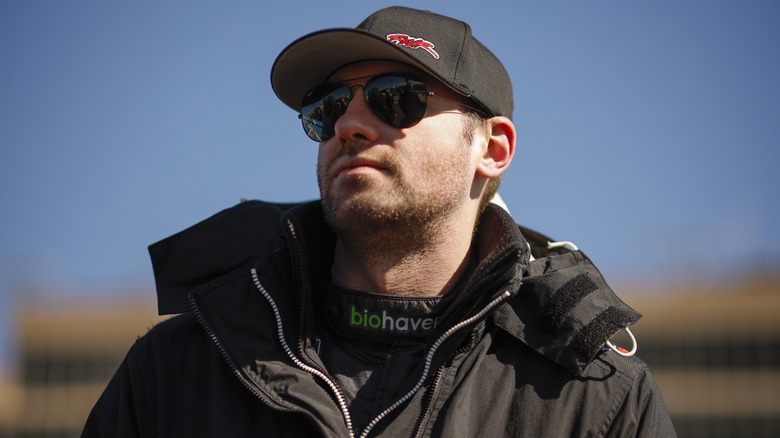 Sean Gardner/Getty Images
On April 10, just after Cody Ware's alleged crimes came to light, Rick Ware Racing posted a statement to Twitter in regards to the driver's NASCAR suspension. "We are aware of the incident regarding Cody Ware and his indefinite suspension from NASCAR competition," the statement read. "We understand NASCAR's position on this matter and accept their decision." It was then said that Ware was "fully cooperating with the authorities" amid the charges against him.
It is reported that NASCAR usually suspends its drivers who have been arrested and are currently dealing with charges against them, but the sports organization sometimes considers the severity of the allegations. For Ware, the accusations against him are on the more serious side, so it is expected that his suspension will stand until the case is fully settled.
This isn't the first time someone from the Ware family has gotten into trouble with the law. Cody's younger brother, Carson, was arrested in October 2021 for assaulting a woman, and was charged with simple assault and injury to personal property. While he dealt with the charges against him, Carson was also suspended by NASCAR.