Reese Witherspoon Sold Her Production Company For A Stunning Amount Of Money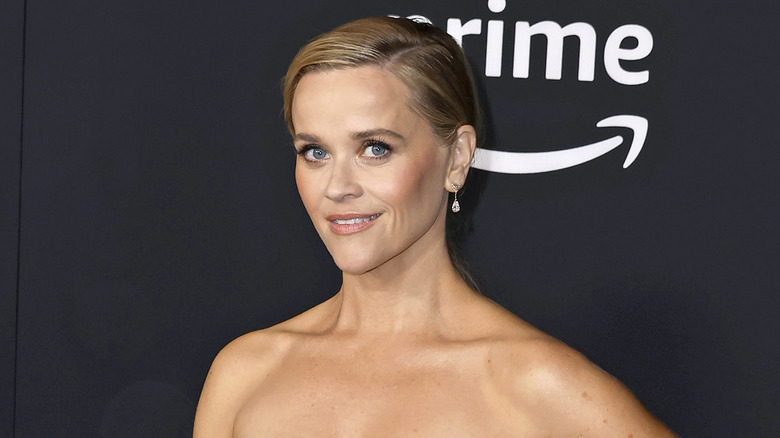 Frazer Harrison/Getty Images
A-list actor Reese Witherspoon is notorious for being a master negotiator. Case in point: The way she made off with Elle Woods' entire iconic wardrobe — including 77 pairs of Jimmy Choo shoes — once the filming of "Legally Blonde" wrapped. "I had it written in my contract," she sheepishly confessed on "The Graham Norton Show" in November 2019. 
Meanwhile, fellow actor Jennifer Aniston appeared shocked and perhaps slightly envious at Witherspoon's bombshell revelation. "I didn't touch them until the 15th anniversary and then had a lot of fun trying them on with my daughter," she added. "Some fit and some didn't, but it was really cool." 
But it wasn't until 2021 that Witherspoon struck the deal of a lifetime and sold her production company, Hello Sunshine, for a staggering amount of money. CHA-CHING. But just how much money did the "Big Little Lies" star pocket from the deal? Just a heads up: The answer will probably make your jaw drop to the floor.
Reese Witherspoon pocketed $900 million for Hello Sunshine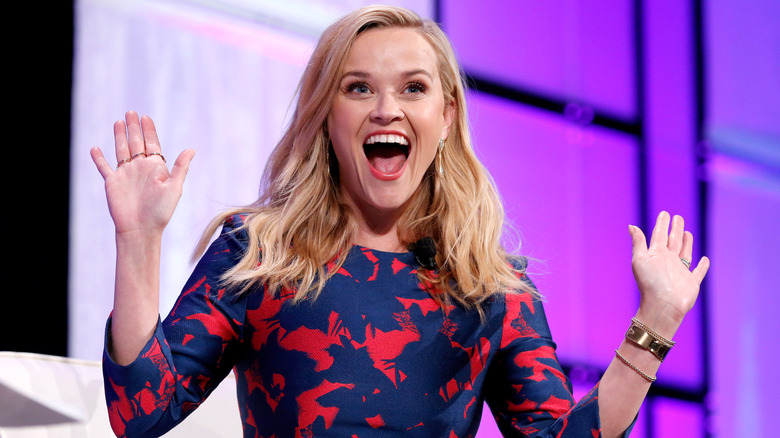 Marla Aufmuth/Getty Images
In August 2021, Reese Witherspoon reportedly sold her media company, Hello Sunshine, for a staggering $900 million. 
"I'm going to double down on that mission to hire more female creators from all walks of life and showcase their experiences," Witherspoon told the Wall Street Journal. "This is a meaningful move in the world because it really means that women's stories matter," she said. But make no mistake about it. Striking that kind of deal was no walk in the park. "It was two, maybe three months of negotiations on the phone all day. Calls at one o'clock in the morning. I didn't know a lot about private equity. I'd never sold a company in my life. I learned so much," Witherspoon confessed during an interview with television personality Gayle King for InStyle. 
So how did Witherspoon command such a staggering amount of money production company? In short, she kept her eyes on the prize and the mission at hand. "I was really clear about what women's stories mean in a marketplace. So it had to be a number that signified that it's big business because women are big business. Female audiences are big business. Female filmmakers are big business," she declared. But, what did Witherspoon do with that kind of cash? Funny you should ask.
Reese Witherspoon said she invested in cryptocurrency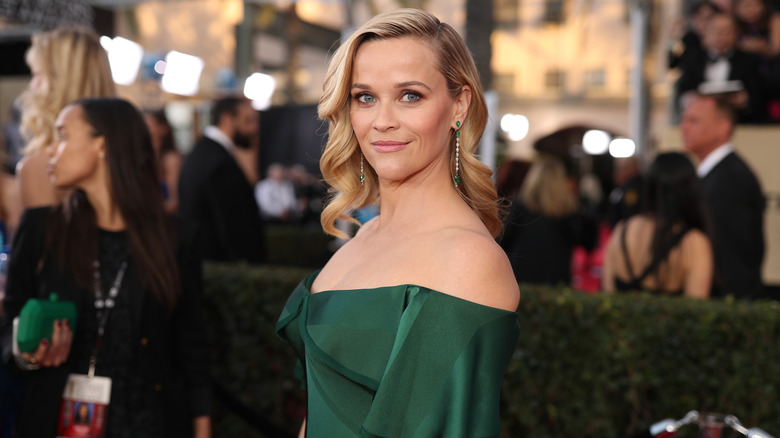 Christopher Polk/Getty Images
Reese Witherspoon invested in crypto, or at least she says she did, anyway.
"Just bought my first ETH! Let's do this #cryptotwitter," the actor and businesswoman penned in a September 2021 tweet, only one month after she inked a deal to sell her production company for a whopping $900 million. But she didn't stop there. In another tweet in December of the same year, Witherspoon encouraged other women to do the same. "Crypto is here to stay. I'm committed to supporting creators who have pioneered the NFT space, and encouraging more women to be a part of the conversation," she penned. 
Alas, not everyone was thrilled with Witherspoon's new investing strategy or how she was seemingly advertising it on social media. "This is what they do — they're celebrities, they got offered money to promote something that has promise," Professor Beth Egan told The New York Times. But don't get it twisted. This is much more than just promoting a product or service. This is influencing people to risk their hard-earned money — no small ask. "If I were Matt Damon or Reese Witherspoon, I would be questioning my willingness to take on this kind of gig," Egan advised. It should be noted, however, that Witherspoon has refrained from tweeting about investing in digital currency since early 2022. Perhaps the powerhouse has already moved on to something else!