Superstore's Nico Santos Is Dating Survivor's Zeke Smith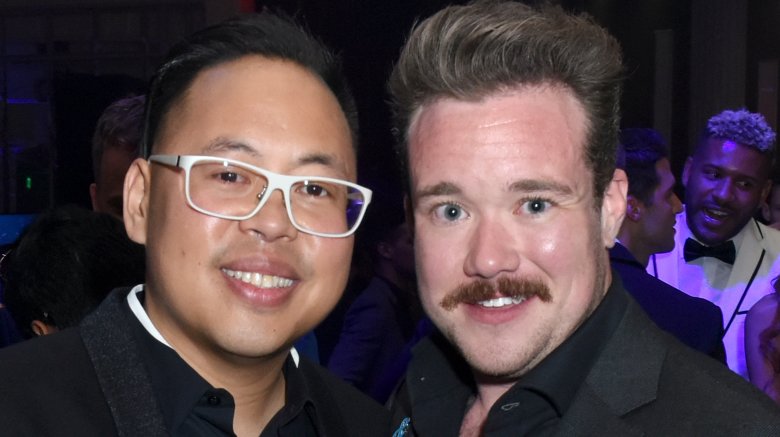 Getty Images
Nico Santos and Zeke Smith are in a relationship.
Santos, who stars as Mateo Liwanag in NBC's America Ferrera-led comedy Superstore, revealed the new romance on Instagram. On Monday, June 11, 2018, he posted a photo of himself and Smith, writing, "We're here! We're queer! We're brunching!" He continued, "Getting some after parade nomnoms with my love. Happy Pride Los Angeles!!!"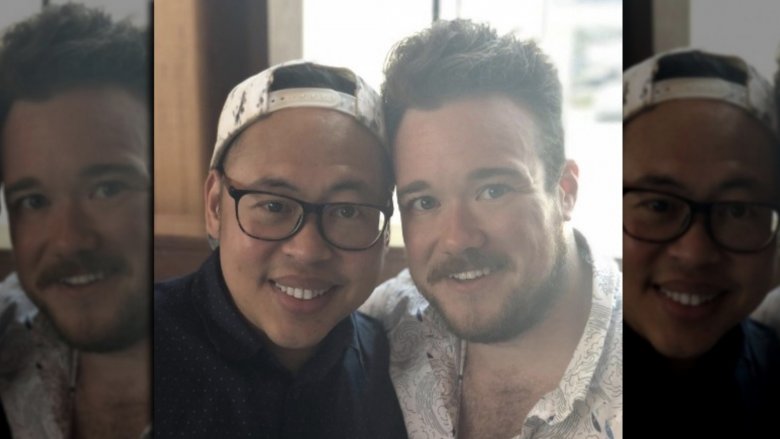 As E! News reported, the two celebs were first romantically linked in May, but the two hadn't yet shared their relationship status with the public. They have both been seen on one another's social media accounts, though they'd never formally announced that they were dating. On April 13, Smith shared a black-and-white photo of himself with Santos and actor Stephen Daniel Guarino at the 2018 GLAAD awards. On May 27, Smith posted a cute picture of himself with Santos, writing, "Palm Springin'."
Likewise, Santos had previously hinted at his relationship with Smith on Instagram, posting a photo of the two of them at Spongebob Squarepants: The Broadway Musical in early May and a picture of what looks like the two of them holding hands in the theater. In the caption, he wrote, "Got to NYC yesterday after many, many years apart and spent my first night here with this handsome fella and SpongeBob! This show was amazing and so was the company." Santos also called Smith his "bae" and seemingly referred to him as his boyfriend in other posts.
Fans of Survivor may best remember Smith for a shocking moment in the series' 34th season, Survivor: Game Changers, in which his fellow contestant Jeff Varner outed him as transgender. As noted by CNN, Varner had asked Smith during the show, "Why haven't you told anyone you're transgender?" Varner, who claimed that he was trying to prove Smith was deceptive, was quickly criticized for his actions. Varner later apologized but was soon voted off of the show. He was also fired from his job as a North Carolina real estate agent, according to Entertainment Tonight.
"I didn't want to be the 'trans' Survivor player. I wanted to be Zeke the Survivor player," Smith shared at the time.