How Kandi Burruss Met Her Husband Todd Tucker Behind-The-Scenes Of RHOA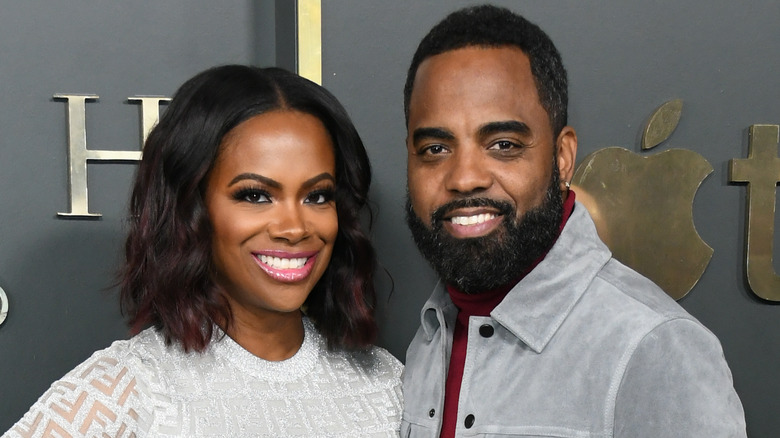 Quinn Jeffrey/Shutterstock
When Kandi Burruss joined "The Real Housewives of Atlanta" in Season 2, she definitely didn't need the extra paycheck. The former member of Xscape won a Grammy for writing the hit TLC song "No Scrubs" and penned countless other lyrics for megastars such as Destiny's Child and Mariah Carey. However, when her friend and hairstylist Derek K told her producers were looking for a new cast member, Burruss decided, "I'll just go on the show and have fun," per BuzzFeed News. Little did she know, she would find her husband. 
While Burruss wasn't a typical housewife, she was engaged to Ashley "A.J." Jewell at the time Season 2 was filmed and was raising her daughter Riley as a single mom. The couple ultimately split in June 2009. Tragically, Jewell died in October of that same year after getting into a fight outside of the strip club he owned and suffering multiple head injuries. "I had spoken to A.J. two hours before I got the call that he was in the hospital. Never in a thousand years did I think it was going to be the last time I heard his voice. He was taken way too soon," Burruss told E! News.
The following season of "RHOA" featured Burruss as a single woman. While she was open to dating, she was never serious about anyone — until Season 4. Burruss met and eventually entered into a serious relationship with Todd Tucker, which caused a conflict with filming "RHOA."
Todd Tucker was a producer in RHOA Season 4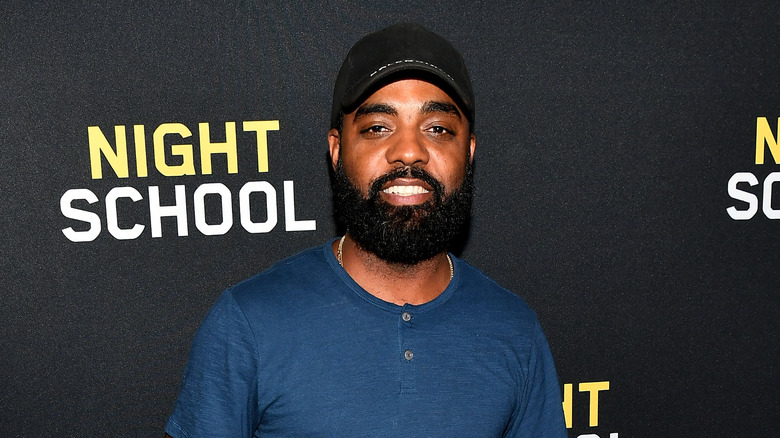 Paras Griffin/Getty Images
When Kandi Burruss met Todd Tucker while filming Season 4 of "The Real Housewives of Atlanta," she had no idea he would be the one. Tucker was working as a line producer for the show at the time. When the cast went on a trip to South Africa, he couldn't help but pursue her, even though it put his job at risk. "I was trying to play it cool in Africa as it's against the rules to cross the line with the talent. In Production that's a big NO-NO! ... I loved her smile, she had a great butt! LOL! She seemed very humble and genuine," Tucker recalled to Bravo.
The two got cozy on the last day of the trip, which was also close to Tucker's birthday. Burruss told Inside Weddings, "We talked all night long. At the end of the night, he kissed me on the lips, which I thought was a little aggressive ... but I liked it." As for Tucker's job at Bravo, Burruss revealed that he did end up walking away from "RHOA." She told Glamour, "He resigned, but then they came back and said they didn't want him to quit. He still works with the same production company, but he doesn't work on our show."
Initially, they had to keep their new relationship on the down low. However, a strange prediction was made during the South Africa trip about Burruss and Tucker's future romance.
A medicine man predicted that Kandi Burruss and Todd Tucker would get married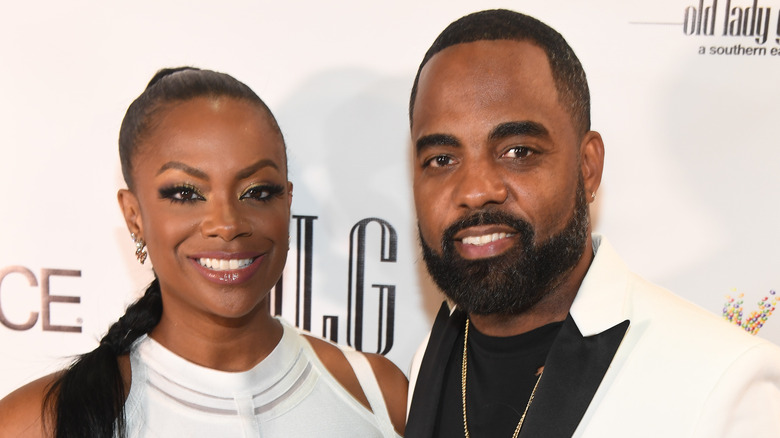 Paras Griffin/Getty Images
While the Season 4 cast of "The Real Housewives of Atlanta" were in South Africa, Kandi Burruss was very single. When a healer told her that she would be seeing wedding bells in the near future, she was very skeptical. After marrying Todd Tucker, Burruss shared a throwback pic of the moment on Facebook and wrote, "This pic was taken ... [August 3, 2011], the day before I met my wonderful husband." During that moment, the cast received predictions about their futures. The medicine man told Burruss that she would "get married soon" and that her future husband was currently there with her. "Of course, I was thinking he didn't know what the hell he was talking about. The crazy thing is that Todd was there! He was watching the scene with the rest of the crew," the "RHOA" star continued.
Burruss and Tucker got married in April 2014 and are still going strong after nine years together. The singer-songwriter shared the secret to their long-lasting marriage with Essence. "What Ne-Yo said, 'I'm good all by myself but I'm a force when we're together,' I definitely feel like that applies to our relationship," Burruss said. "I've always been a go-getter and [I] make things happen, but since our marriage, like, I think it has pushed me times 100 thousand." Burruss added that she doesn't "get bored with him," and that "the sex life is good too!"