Chad Michael Murray Addresses Ex-Wife Sophia Bush's Comments About Their Marriage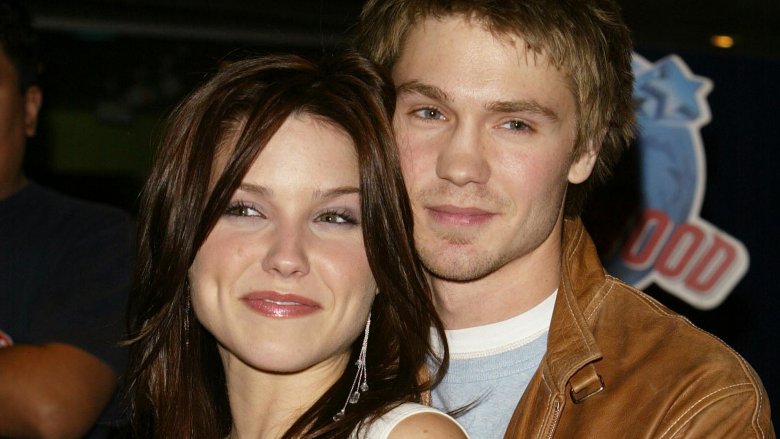 Getty Images
Chad Michael Murray is speaking out.
On Thursday, June 14, 2018, the actor responded to recent comments made by ex-wife and former One Tree Hill co-star Sophia Bush about feeling pressured into marrying him.
"This story is ludicrous. Chad conducts himself in a completely professional manner and would never marry for any reason but love," his rep released in a statement to Entertainment Tonight. "Thirteen years since his divorce from Sophia, he has a very happy family life with his wife and children. He has completely moved on and doesn't feel the need to engage in this type of behavior."
During her appearance on Andy Cohen's SiriusXM radio show on Wednesday, June 13, Bush had opened up about the estranged exes' short-lived marriage. "Everybody's been 22 and stupid. It was not a thing I actually really wanted to do," she told the host, adding, "Ladies have to learn how to take up space in a way men are taught they are entitled to."
When asked why she went through with the wedding, Bush admitted, "Because how do you let everybody down?"
After her comments went viral, the actress took to Twitter to clarify things. "When you're taking the piss out of yourself — b/c people can't let the past go & you really wish they would — & gossip rags try to turn it into inappropriate drama rather than self-deprication (sic)," she wrote. "Don't twist people's words, y'all. If it wasn't clear, I was making fun of MYSELF."
Bush added, "And if all the years that have passed haven't made it WILDLY clear that we're all grown ups who've become the best versions of ourselves, then I just don't know what to say. And PS, if my teasing MYSELF on the radio today — for my past — hurt anyone's feelings, I am sorry."
As noted by Us Weekly, Murray, 36, and Bush, 35, tied the knot in April 2005, before separating after five months. While the actress' annulment request was initially denied, the former couple finalized their divorce in December 2006. 
Murray went on to remarry his Chosen co-star Sarah Roemer, 33, in January 2015. The married pair share two children together: a 2-year-old son and 15-month-old daughter. Meanwhile, Bush has since been romantically linked with fellow OTH alums, James Lafferty and Austin Nichols, as well as the late Google executive Dan Fredinburg and her Chicago P.D. co-star Jesse Lee Soffer.