Elvis Presley's Drummer D.J. Fontana Passes Away At 87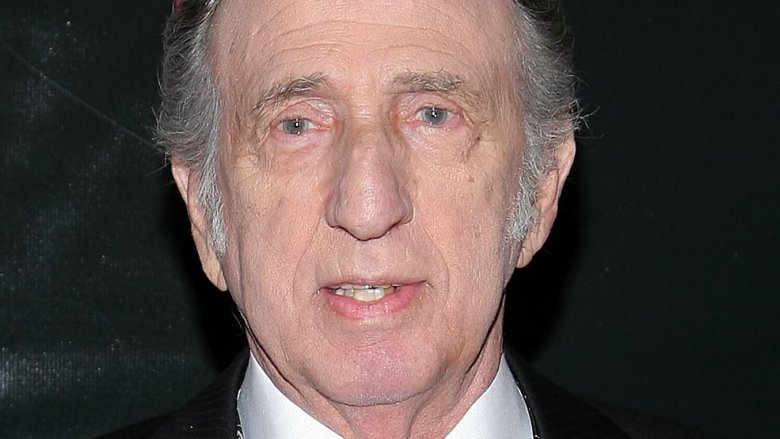 Getty Images
D.J. Fontana, Elvis Presley's longtime drummer, has died.
On Wednesday, June 13, 2018, Fontana's son, David Fontana, announced the sad news on Facebook. "I told everyone that I would keep you posted. My Dad passed away in his sleep at 9:33 Tonight," he wrote. "He was very comfortable with no pain." David added that he would share more details in the future.
"We ask for privacy at this time," David continued. "Thank you for your love and prayers."
D.J.'s wife, Karen Fontana, confirmed her husband's death to the Associated Press and noted that he'd been experiencing complications since breaking his hip in 2016 (via The Hollywood Reporter). She added, "He was loved by everybody all over the world. He treated everybody like everybody was his friend."
D.J. (full name Dominic Joseph Fontana) was 87 years old.
As noted by People, D.J. was the last living member of Presley's backing trio, having played the drums for the "Jailhouse Rock" singer. Previously, bassist Bill Black had passed away as the result of a brain tumor when he was 39 years old in 1965. Scotty Moore, who'd played the guitar, died at age 84 in 2016.
D.J. had started working with Presley in 1954 after he'd met the then-relatively unknown artist when he worked as an on-call percussionist for the radio program Louisiana Hayride. According to USA Today, D.J. continued to work with Presley until 1968. He later worked with the likes of The Beatles' Ringo Starr and Paul McCartney.
D.J. was inducted into the Rock and Roll Hall of Fame in 2009.
Our thoughts are with his loved one during this difficult time.