Jessie Mei Li And Ben Barnes Have A Close Connection Off-Screen Too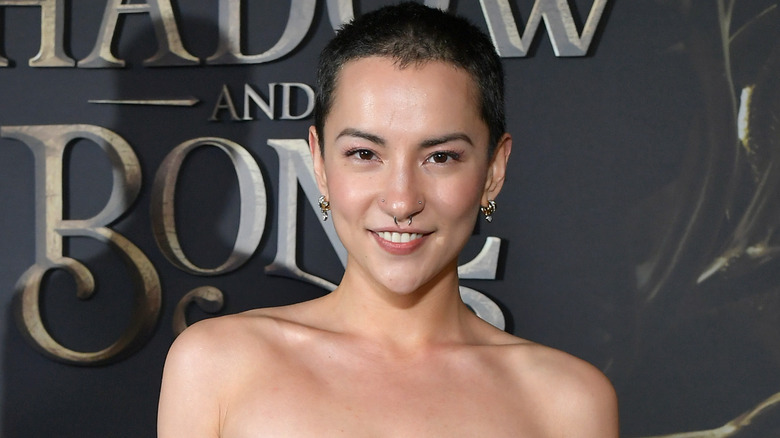 Charley Gallay/Getty Images
Watch any of Netflix's fantasy hit "Shadow & Bone," and you'll probably be unsurprised to learn that Alina Starkov (Jessie Mei Li) and General Kirigan (Ben Barnes) are close when the cameras aren't rolling. After all, the two ooze chemistry on-screen, so why should their interactions off-screen be any different?
In the show, Barnes plays the evil General Kirigan, also known as the Darkling, which is a fitting tribute to his unique ability to manipulate darkness. By contrast, Li plays Alina — aka the Sun Summoner — the only one strong enough to defeat the Darkling with her powers of light. Quite literally, it's a battle between light and darkness. While the pair share somewhat of a toxic romance in Season 1, Season 2 sees Kirigan at his most deranged and dangerous. All thoughts of a potential happy ending for their characters have gone out the window, but the opposite is true of their real-life counterparts.
When flirty videos of Li and Barnes made the rounds on TikTok, fans were hopeful that they might be together IRL, especially because Barnes' love life has been a hot topic ever since he appeared in "The Chronicles of Narnia." While the two have neither confirmed nor denied a possible romance, that hasn't stopped fans from fawning over the pair's adorable friendship. Just how close are Li and Barnes, and how has that friendship impacted their respective characters' relationship in Season 2?
Jessie Mei Li and Ben Barnes' relationship is built on trust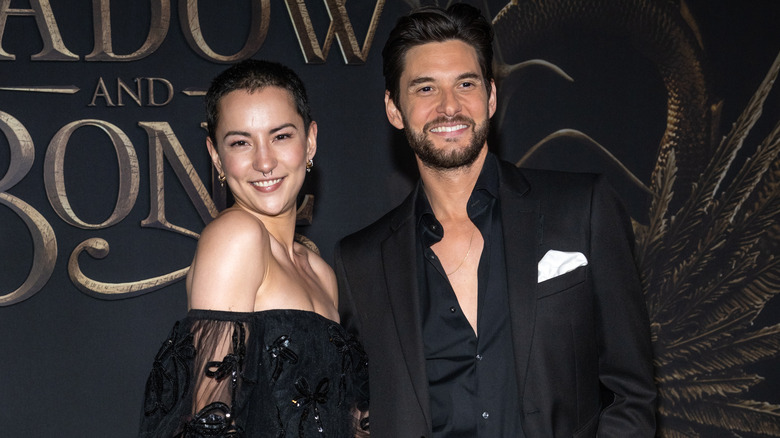 Amanda Edwards/Getty Images
Let's start with the fact that Season 2 of "Shadow & Bone" is demonstrably darker than its predecessor. Where once the Darkling was peppering Alina with kisses, now we see him attempting to choke her. Given this dramatic shift, Ben Barnes explained that he and Jessie Mei Li had to trust each other on-set more than ever. "[Jessie is] my little sister, they're all my family, and I feel so affectionate and protective of all of this cast, but particularly Jessie," Barnes told Newsweek, adding that he and his co-star "built up a really good system" of communication.
Li took a similar stance and spoke with Cosmopolitan about how they and Barnes weren't afraid to push boundaries, given their established foundation of trust. "Luckily, we're such good friends, and there is so much trust there," the actor explained. "We're both so open to trying things. We worked with the stunt team and I said to Ben, 'Don't be afraid to make it look like you're really hurting me, because I'm in control here.'"
All that time spent working together and effectively communicating paid off. Apparently, Li knows Barnes better than anyone. In a Vanity Fair interview testing how well the cast of "Shadow & Bone" knew each other, Li was able to correctly answer all of Barnes' questions. Likewise, Barnes knew plenty about Li and their passions. Could the Darkling say as much?
Ben Barnes and Jessie Mei Li had a great time on-set
Ben Barnes and Jessie Mei Li are well aware that their characters have a toxic relationship. But when Barnes' Kirigan wasn't busy threatening Alina, he was joking behind the scenes with his co-star. "It was nice we got a lot of time to spend together," Li said. "I was worried. I was thinking, 'I'm not going to be working with Ben as much this season,' but actually, we had a lot of scenes together." As soon as the cameras stopped rolling, the duo was hugging, joking, and generally having a great time. For proof, peep Barnes' Instagram pics detailing how Li got to set each day! Li also shared some adorable BTS pics of their time with Barnes. And who could forget Li's tendency to prank Barnes in between takes? On one memorable occasion, they attempted to catch a cricket and scare Barnes — only for the whole thing to backfire in their face!
All this quality BTS content tells us that Li and Barnes love each other — platonically, of course. As for the romantic fate of their characters, Li is glad that (spoiler alert!) "Darklina" isn't canon. "Not to deny anyone their favorite ship or anything ... [But] let's be honest, the Kirigan of the show is behaving very much like an incel," they told Teen Vogue. While the Alina-Mal dynamic might be the most romantic part of the show, the real love story is all Barnes and Li.