Blink-182's Travis Barker Reveals He 'Cannot Perform' Due To Blood Clots In Arms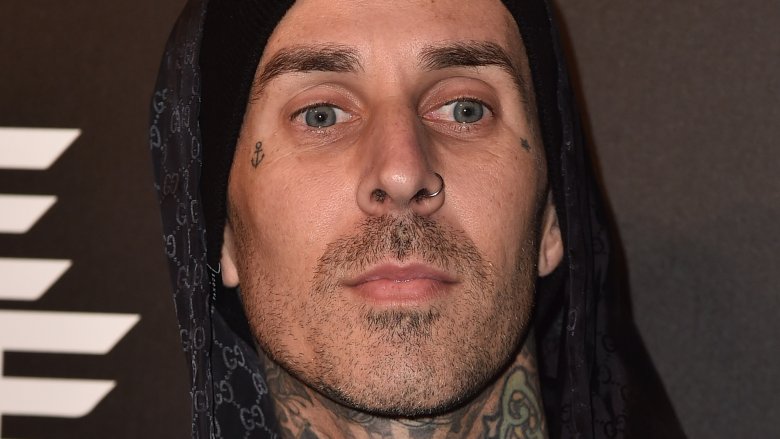 Getty Images
Blink-182's Travis Barker just shared a serious health update with fans.
On Thursday, June 14, 2018, the band took to Twitter to announce that the drummer is currently unable to perform due to blood clots in his arms, forcing them to postpone upcoming dates of their Las Vegas residency.
"Friends, Travis Barker is suffering from blood clots in both arms and unfortunately cannot perform until cleared to do so by his medical team," the rock group, which also includes vocalist and bassist Mark Hoppus and guitarist Matt Skiba, began in a lengthy text-post statement. "The situation is currently being closely monitored."
The statement continued, "Due to this situation it is with great regret that the blink 182 'Kings of the Weekend' Las Vegas residency dates this weekend must be rescheduled. New dates will be posted on the band's website shortly. If you are not able to attend the rescheduled dates, refunds will be available at point of purchase."
For his part, Barker, 42, added, "Drumming is my life and it kills me that I can't perform for you this guys weekend. I hope to be back as soon as I can."
As Nicki Swift previously reported, Blink-182 announced its first-ever residency in March 2018. "Kings of the Weekend" kicked off at the Palms Casino Resort's Pearl Concert Theater in late May and will end its run on Nov. 17.
At the time of the announcement, Hoppus stated (via Variety), "When the Palms asked us to do a residency here in Vegas, we said 'Absolutely!'" He then joked, "Now, we just have to cast our show girls, create our set list – a true throwback of Vegas classics with Sinatra, Liberace. Maybe we can even marry someone on stage...The possibilities in Vegas are endless."
We're wishing Barker a speedy recovery!