Chris Hardwick Denies Abuse Allegations, AMC Pulls Talk Show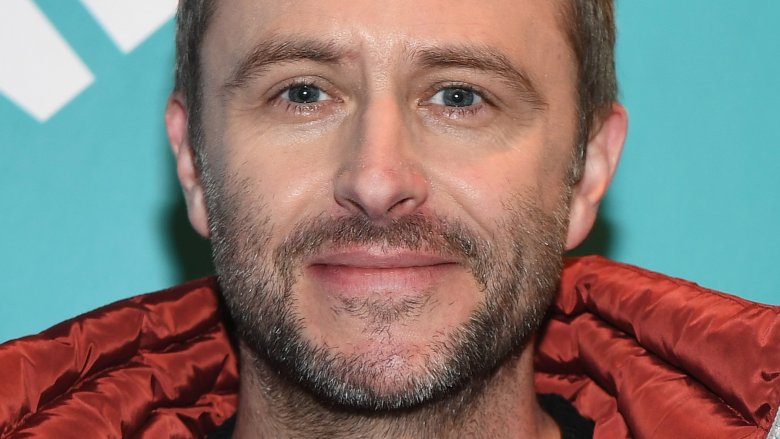 Getty Images
Chris Hardwick is breaking his silence.
On Friday evening, June 15, 2018, the Talking Dead host released a statement denying recent allegations after his ex, Chloe Dykstra, claimed she'd been emotionally and sexually abused by an unnamed former boyfriend, who is believed to be Hardwick.
"These are very serious allegations and not to be taken lightly which is why I've taken the day to consider how to respond," his statement began (via Deadline). "I was heartbroken to read Chloe's post. Our three year relationship was not perfect — we were ultimately not a good match and argued — even shouted at each other — but I loved her, and did my best to uplift and support her as a partner and companion in any way and at no time did I sexually assault her."
Hardwick continued, "When we were living together, I found out that Chloe had cheated on me, and I ended the relationship. For several weeks after we broke up, she asked to get back together with me and even told me she wanted to have kids with me, 'build a life' with me and told me that I was 'the one,' but I did not want to be with someone who was unfaithful."
"I'm devastated to read that she is now accusing me of conduct that did not occur," the @midnight host concluded his statement. "I was blindsided by her post and always wanted the best for her. As a husband, a son, and future father, I do not condone any kind of mistreatment of women."
As Nicki Swift previously reported, Dykstra published an essay on Thursday, June 14, in which she accused an ex from her early 20s of exhibiting "controlling behavior" throughout their three-year relationship. The actress alleged that the man in question had established "rules" for her to follow, sexually assaulted her "regularly," and effectively got her blacklisted in the entertainment industry after she left him for another man.
Dykstra, 29, and Hardwick, 46, dated between 2011 and 2014. While she didn't mentioned the Nerdist founder, who is now married to model Lydia Hearst, by name, several details throughout the essay seemed to point to him and their relationship timeline. She'd described the man, who was almost 20 years older than her, as someone who'd grown from "a mildly successful podcaster to a powerhouse CEO of his own company."
Amid the allegations, Nerdist removed all references to Hardwick from its website, and his upcoming appearances at San Diego Comic-Con and the Kaaboo Festival have been canceled. Additionally, AMC decided to pull Hardwick's talk show from airing, one day before its second season was set to premiere.
"We have had a positive working relationship with Chris Hardwick for many years," the network released in a statement on Saturday, June 16 (via Us Weekly). "We take the troubling allegations that surfaced yesterday very seriously. While we assess the situation, Talking With Chris Hardwick will not air on AMC, and Chris has decided to step aside from moderating planned AMC and BBC America panels at Comic-Con International in San Diego next month."