What Happened To Dave Hester From Storage Wars?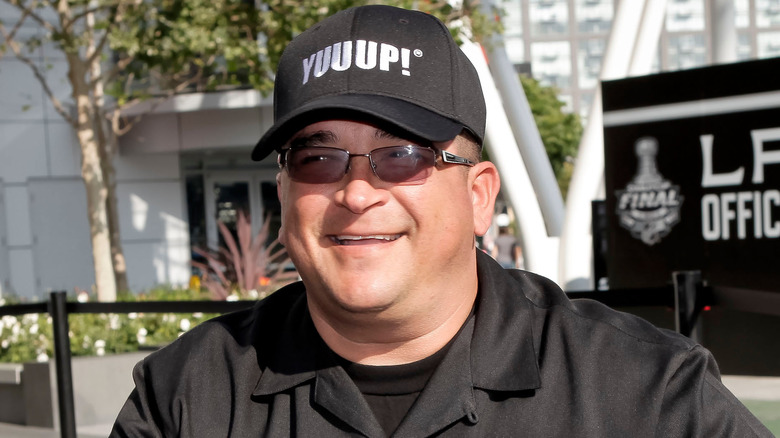 Tibrina Hobson/Getty Images
When you think of A&E's "Storage Wars," Dave Hester probably comes to mind. Appearing from Season 1 through Season 3, Hester wore the hat of a villain, leaving a lasting impression on fans and constantly riling up cast members with his infamous "Yuuup" line. His co-stars were, however, not the only ones Hester would end up having issues with. In 2012, the reality star filed a lawsuit against A&E network, accusing them of scripting the show. "The truth is that Defendants regularly salt or plant the storage lockers that are the subject of the auctions portrayed on the Series with valuable or unusual items to create drama and suspense for the show," Hester's lawsuit read. "Defendants have even gone so far as to stage entire storage units and will enlist the cooperation of the owners of the storage facilities to stage entire units."
In response, A&E fired Hester from the show — a move he also legally contested. As reported by The Hollywood Reporter, for Season 4, Hester was expected to appear in 26 episodes, which would have earned him $25,000 each. As a result, the reality star sued A&E for wrongful termination and demanded $750,000 in damages. The legal battle between the two eventually ended up in a settlement in 2014 after which Hester returned to the show. However, despite his return, Hester has settled into a more private lifestyle, causing fans to wonder what he is up to today.
He continued his auctioning business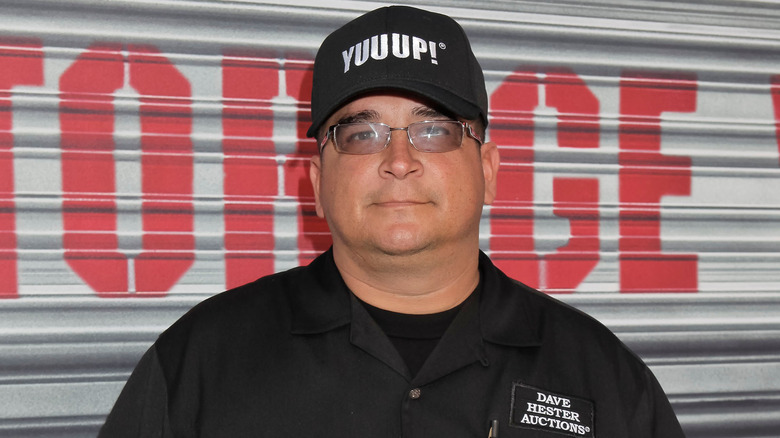 Tibrina Hobson/Getty Images
Long before becoming a reality star, David Hester had his eyes set on the auctioneering business. According to his website, Hester picked up his love for auctioning from his parents who often collected valuable items and sold them off at auctions. By the time he entered his teenage years, Hester was already doing his own bit of auctioning. Eventually, in 1986, Hester attended his first self-storage auction where he bought some units. Since then, there has been no looking back. "I just remember that I made good money and I was hooked," he told Online Storage Auction of the experience.
Given his long history with the business, it came as no surprise that following his exit from "Storage Wars," Hester continued pursuing his passion. After the show, the reality star founded Dave Hester Auctioneer, an auction company where he helps clients achieve their auction dreams. And if there were any doubts about his prowess in the business, Hester's website lists that he once sold a piece of art for $155,000. 
But while this might be a lifelong passion, someday soon, Hester is hoping to resign from active auctioneering. "At this time I am going to get on the commission side of the business as the auctioneer for storage facilities and moving and storage companies. I am already semi-retired. Just staying busy fishing, auctioneering, and writing e-books about my business experience," he told Online Storage Auction.
Hester has battled some health issues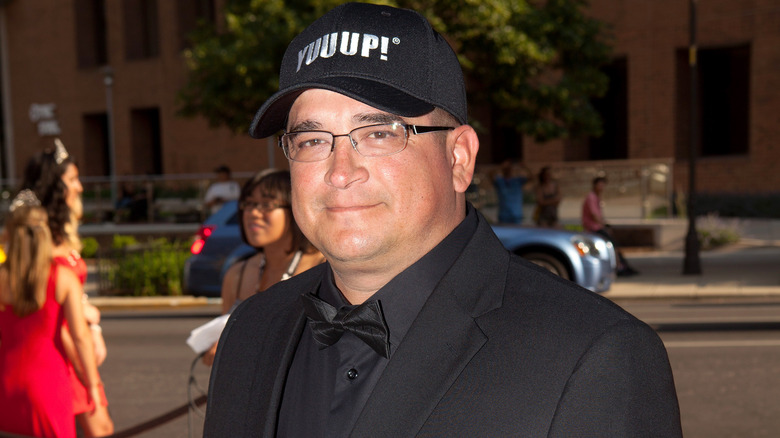 Joey Foley/Getty Images
As reported by multiple outlets, in 2018, Dave Hester suffered a hemorrhagic stroke and was subsequently rushed to the hospital where doctors diagnosed him with sleep apnea. Per TMZ, Hester's breathing stopped more than 100 times in an hour, leading to a lack of oxygen and high blood pressure, which triggered the stroke. Though Hester arrived at the hospital in time for doctors to save him, he spent a few more days in the intensive care unit. What followed was a month-long stay at a physical rehabilitation center where he learned how to walk all over again.
Hester's medical emergency might have come as a shock, but it seemingly was the start of what fans have now come to describe as The "Storage Wars" Curse. In 2019, Barry Weiss, another cast member from the A&E show, suffered a motorbike crash that left him with serious injuries. Consequently, as reportedly by TMZ, Weiss had to undergo multiple surgeries. In the same vein, Darrell Sheets announced in March 2019 that he underwent surgery after suffering two consecutive heart attacks on the same day. "I have survived many things in the last 3 1/2 years and I will survive this but it is a huge life change and had I watched it and took care of it I would not be in this position," he wrote on Instagram.
Despite the odds, Hester, like the other cast members, has continued to do well for himself.