Bachelor Alum Bob Guiney, Wife Jessica Canyon Expecting First Child Together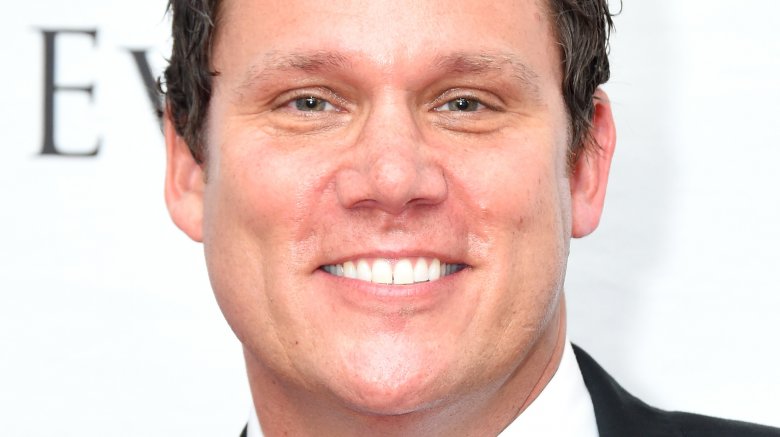 Getty Images
Bob Guiney is going to be a dad!
On Monday, June 18, 2018, The Bachelor alum took to Instagram to announce that he and his wife, Jessica Canyon, are expecting their first child together, a baby boy.
"It's official!!! @jescanyon and I are SO excited to announce to our friends and family that [we're] expecting!!" the 47-year-old reality TV star wrote, captioning a sweet collage of photos of the married pair sporting matching blue outfits. The soon-to-be-parents revealed their baby's gender with the help of their 11-year-old dog, Phoebe, who wore a sign which read, "It's a boy!" 
Guiney added, "#phoebethewonderdog is all fired up!! #thankful #happy #family."
While speaking with Us Weekly, the dad-to-be revealed that his wife is currently 12 weeks along in her pregnancy. "We are both so excited," he added. "I feel so lucky."
For her part, Canyon also took to Instagram to gush about the exciting news, writing, "Yep. We're goin for it! #itsaboy #baby #genderreveal #sohappy #ourlittlefamily #boymom #cantwait @amandavalentinephotography @thesweetsideseattle."
Guiney and Canyon tied the knot in Punta Mita, Mexico in November 2016. "We get along great, she lets me be me," the television personality told People just ahead of his third wedding. Guiney was previously married to All My Children actress Rebecca Budig and Jennifer Lantz.
"I know exactly who I am right now, as I would be in front of her with the same terrible jokes and the 'third time's a charm' crap,'" he continued. "It's going to be great."
Congratulations to the happy couple!