Millie Bobby Brown Speaks Out Against Bullying At 2018 MTV Movie & TV Awards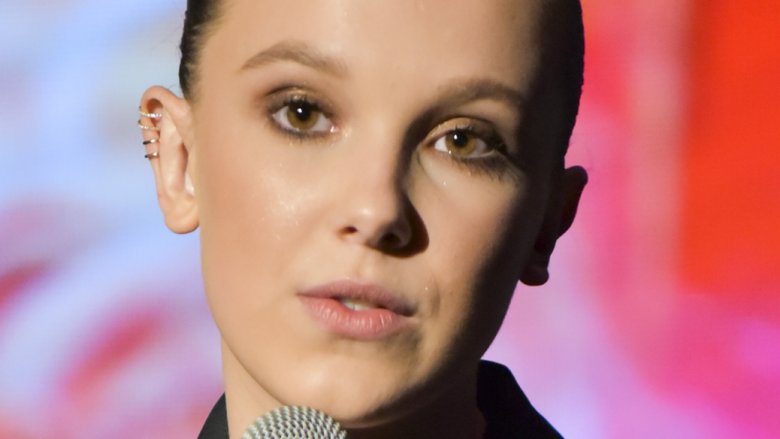 Getty Images
Millie Bobby Brown fired back at the bullying she's faced at the hands of social media users in recent weeks.
While accepting her award for Best Performance in a Show at the 2018 MTV Movie & TV Awards  via video, Brown, who couldn't be at the event due to a knee injury, took a moment to talk about bullying. After thanking her fans for her award, she stated, "Finally, since I know there are many young people watching this — and even to the adults, too — they could probably use the reminder that I was taught: If you don't have anything nice to say, just don't say it."
The Stranger Things star continued, "There should be no space in this world for bullying, and I'm not going to tolerate it, and neither should any of you."
"If you need a reminder of how worthy you are and to rise above the hate, message me on Instagram," she added, winking. As noted by E! News, Brown has disabled the ability for her followers to comment on her Instagram posts.
As People magazine previously reported, Brown quit Twitter earlier in the month after users shared posts attributing homophobic remarks to her. The posts were often accompanied by the hashtag, "#TakeDownMillieBobbyBrown."