Pete Davidson Officially Confirms Engagement To Ariana Grande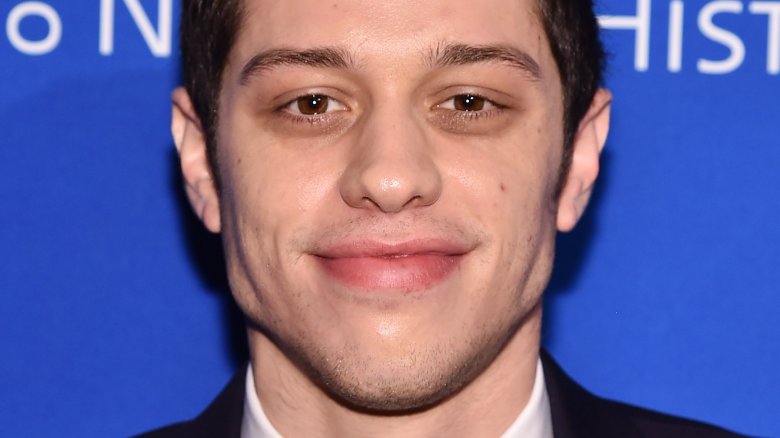 Getty Images
Pete Davidson has finally spoken out about his relationship to Ariana Grande.
On Wednesday, June 20, 2018, the Saturday Night Live star appeared as a guest on The Tonight Show Starring Jimmy Fallon, where he officially confirmed his engagement to the pop star. "Now, you know that you didn't have to get engaged to Ariana Grande to come on our show," host and fellow SNL alum Jimmy Fallon quipped.
"But I did though," Davidson confidently responded, directing her remark toward the show's studio audience, who cheered for the young comedian. "I feel like I won a contest. So sick."
When asked how he's been handling his recent relationship status change, Davidson replied, "It's f**king lit, Jimmy." He then went on to share that men tip their hats to him when he walks down the street. One man even approached him and told him that his relationship with Grande "gave [him] hope." Unsurprisingly, Davidson wasn't exactly thrilled with hearing that comment. "I'm like, 'I didn't know I was that ugly!'" he recounted to Fallon.
As Nicki Swift previously reported, Davidson and Grande were rumored to have gotten engaged in mid-June, after just a few weeks of dating. Their romance came as a surprise to many, as both stars had just recently gotten out of serious long-term relationships. Davidson had been with Cazzie David, comedy icon Larry David's daughter, while Grande was with rapper Mac Miller.
Since getting together, Davidson and Grande have reportedly moved into a $16 million New York City apartment together. According to TMZ, their new place has five bedrooms and four and a half bathrooms, and the Manhattan apartment building boasts a fitness center, an indoor pool, and an IMAX theater. So, you know, just an average, simple home for young professionals.
Think $16 million is a little pricey? Well, it is. But it's apparently just a drop in the bucket for Grande. The former Nickelodeon star has a net worth of $45 million, according to Celebrity Net Worth.