The Jerry Springer Show Canceled After 27 Seasons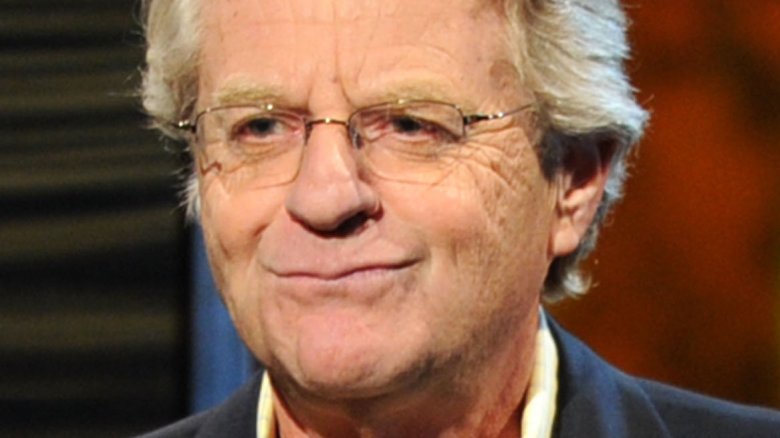 Getty Images
The Jerry Springer Show is officially donezo.
On June 21, 2018, the Associated Press reported that The Jerry Springer Show was canceled by NBC Universal. Producers told the AP that "there is a possibility" that original episodes may be ordered in the future, but, for the time being, there won't be any new tapings of the once-wildly popular talk show. But fear not, Springer fans — the show will enter syndication, as it's already been purchased by The CW and other TV networks.
As noted by People magazine, The Jerry Springer Show first premiered in 1991. Hosted by Jerry Springer, the show became known for its often violent guests, who'd engage in screaming battles and even occasionally throw pieces of furniture. Over its 27 seasons, the show aired 4,000 episodes.
Springer previously hinted at a change for the show when he spoke to Entertainment Tonight on Monday, June 18, regarding rumors that the series was going to be canceled. "A deal has been made with The CW and so our show will be on in most cities twice a day," Springer said at the time. "It will be mostly from the shows we've done, so every once in a while you'll be seeing shows where I look a lot younger."
He also shared that he believed the show would be on for another two or three seasons. Unfortunately for him and for fans of the show, that apparently wasn't what the TV network had in mind.
At the time of this writing, Springer has yet to comment on news of his show's cancelation.