Brigitte Nielsen, 54, Gives Birth To Fifth Child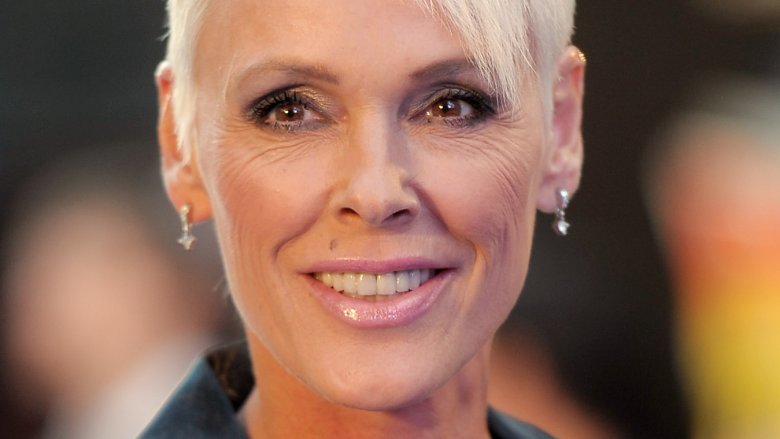 Getty Images
Brigitte Nielsen just became a mom of five.
The famous model gave birth in Los Angeles on Friday, June 22, 2018, welcoming her fifth child into the world. As People reported, Nielsen had a baby girl — her first daughter — whom she named Frida. The newborn weighed 5 lbs., 9 oz at birth.
"We are overjoyed to welcome our beautiful daughter into our lives," Nielsen, 54, and her husband, 39-year-old model Mattia Dessi, told the magazine after their little one's arrival. "It's been a long road, and so worth it. We've never been more in love."
Nielsen is already a mom to four sons from previous relationships: Julian Winding, 34, Killian Gastineau, 28, Douglas Meyer, 25, and Raoul Meyer Jr., 23.
Nielsen, who many may recognize from her appearance on The Surreal Life and from her romance with rapper Flavor Flav, as documented on Strange Love, announced that she was pregnant with her fifth kid — her first child with Dessi — back in late May 2018. At the time, she shared a photo of herself holding her baby bump, writing, "Family getting larger." 
News of her pregnancy quickly inspired others who were considering having children later in life. "Nobody has the rights to lead your own decision unless you allow them to do so," Nielsen told one Instagram commenter who had called her an inspiration (via E! News). "You're the only one in charge of yourself and your own happiness. Best of luck!"
Nielsen had previously opened up about her desire to have more children in an interview with Hello! magazine published in 2008, explaining that she wanted to get pregnant again after posing for Playboy. "The children have kept me going. After I do Playboy, we want to try IVF," Nielsen said. "It's asking a lot, but if it's possible, it would make our package complete."
Congratulations to Nielsen and Dessi on the birth of their daughter!