Whatever Happened To Shenae Grimes?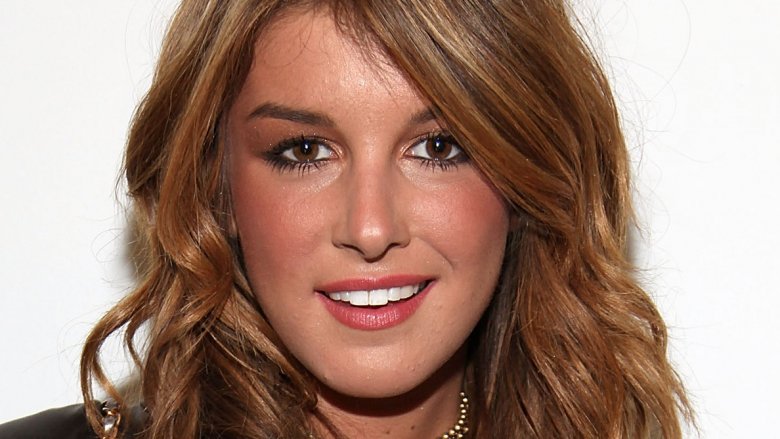 Getty Images
Shenae Grimes used to be an It girl in the running, having starred on two major TV shows — Degrassi: The Next Generation and the Beverly Hills, 90210 reboot, 90210. The Canadian actress was poised to continue on taking over the small screen, not unlike her fellow Degrassi alum Nina Dobrev, who snagged The Vampire Diaries after her days on the teen drama. But Grimes' career went in an unexpected direction. Rather than taking lead parts in prime-time series, she instead opted to open an unexpected business, launch a personal website, and tackle the world of celebrity news from a different perspective, serving as a TV correspondent — rather than as the subject of such Hollywood gossip. And that's saying nothing about her love life.
So, just what has Grimes been up to since her days of being voted one of People's most beautiful people? Well, in short, a heck of a lot. Keep reading to learn all about her life since she stopped playing a TV teenager.
She served as a co-host on a pop culture TV show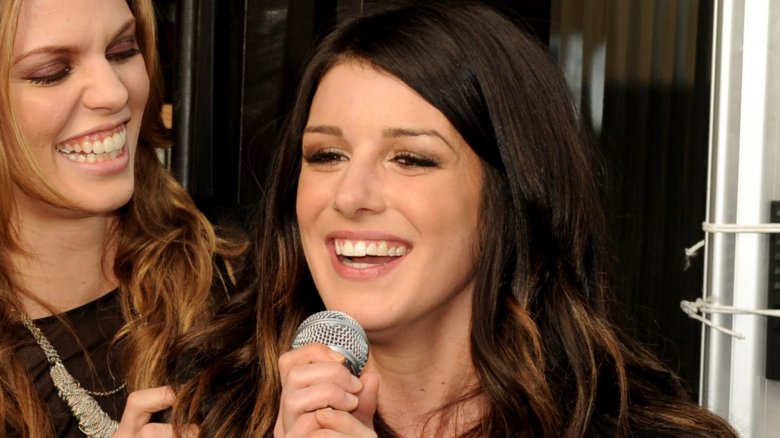 Getty Images
After Grimes left the world of 90210, where she'd played main character Annie Wilson, she ventured into entertainment news as a co-anchor and correspondent. In 2015, she joined POPSUGAR Now, as reported by Business Wire. She reported on everything from television and movies to celebrity news and fashion. "I've always had such a great time with the hosts and crew when guest-hosting for POPSUGAR Now," Grimes said after details of her new gig were announced to the public. She called the opportunity "an incredible start to a new chapter in [her] career."
Given Grimes' part in hit projects — besides Degrassi: The Next Generation and 90210, she also starred in Scream 4 — it made sense for POPSUGAR to want her on their team. Plus, she came with experience. Prior to her co-anchor job, she appeared as a guest on both Fashion Police and Fashion News Live. And, you know, she's rubbed elbows with some of Hollywood's best. Girl clearly knows her stuff.
She tied the knot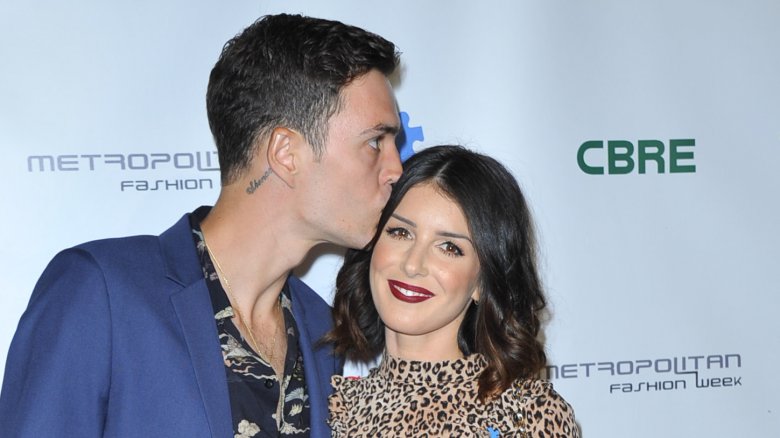 Getty Images
Shenae Grimes hasn't only been branching out in her career by taking on new roles in exciting industries — she's also been busy making a family for herself. On May 10, 2013, Grimes married boyfriend Josh Beech, a British model and musician, less than a year after he'd popped the question to the actress (via Us Weekly). But Grimes didn't go the traditional route by donning a white wedding dress and saying her "I do's" in front of dozens of family members. Clearly not one for popular convention, Grimes wore an all-black Vera Wang gown, putting a goth spin on typical wedding attire. She and Beech exchanged vows in front of no more than 16 guests and "walked out to a remix of Beastie Boys and Led Zeppelin." Other family members and friends, including Grimes' 90210 co-star AnnaLynne McCord, later joined the newlyweds to celebrate at the couple's reception.
She started a clothing line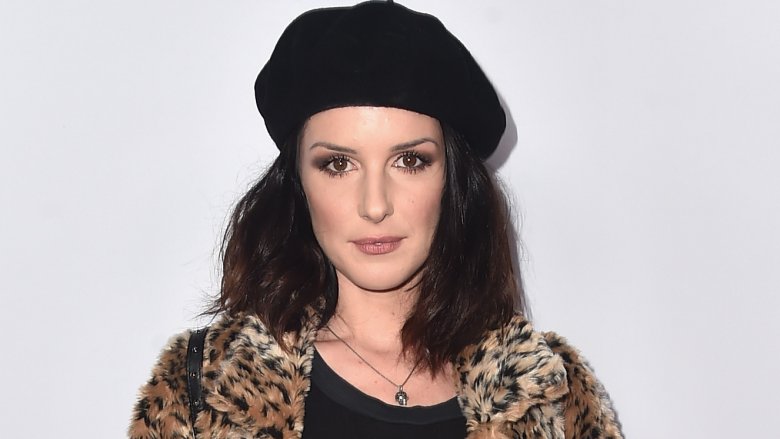 Getty Images
Like other starlets of the big and small screens before her, Grimes ventured into the fashion world by starting her very own clothing and jewelry line with her husband. The two created Two Halves, a line described as an "inexpensive mix of unisex, vintage haul-like pieces" by FLARE magazine. Grimes and Beech clearly had big dreams of what the future could hold for their little brand, which had started out as a simple fashion and music blog (via Nylon). They told FLARE that they could see themselves eventually working with leather, denim, and more in an effort to one day rock "head-to-toe Two Halves."
Unfortunately, Two Halves wouldn't last long enough for it to expand. In December 2015, Grimes and Beech shared a post on the Two Halves Store's Instagram page, announcing that the business was closing. The pair wrote, "Exciting things are brewing for us in the fashion space but before we can embark on the next chapter, this one must come to an end."
But don't feel too bad for Grimes — she's had a lot on her plate in the years since Two Halves' closing.
She focused on TV movies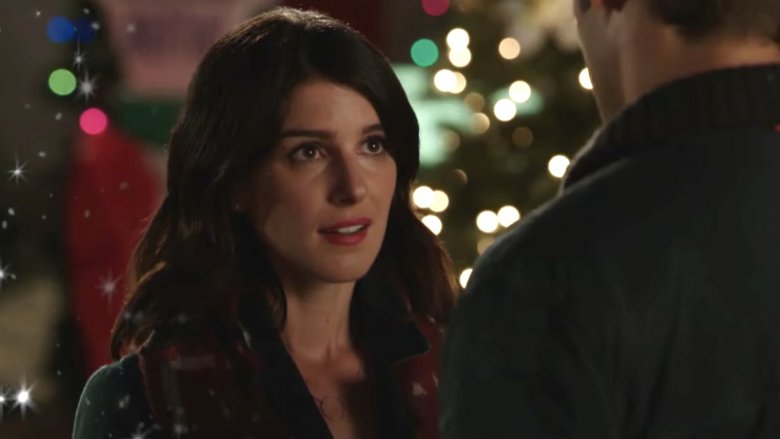 YouTube
Though she tried her hand as both a TV co-host and as a designer, Grimes still remained focused on furthering her acting career. Since 90210's end, she has worked on a steady stream of made-for-TV movies. First came the sorority-centered Lifetime thriller The Hazing Secret in 2014. Hallmark's 2015 holiday movie Christmas Incorporated and 2016 drama Sandra Brown's White Hot soon followed, with a handful of other TV movies trailing behind.
And Grimes has obviously enjoyed her time working on these projects. Speaking with Home and Family, the actress gushed about her part on White Hot, calling it a "grittier" TV movie than Hallmark had done before. "It was a really exciting role," she said. "It's always an actor's dream to have a challenge like that and have to kind of dive into some emotional turmoil."
It wouldn't be long, however, until Grimes landed herself another big TV gig — a brand new series in a whole new genre.
She stopped playing teenagers and joined a crime show
Shenae Grimes has had her fair share of playing teenagers on TV. And, given that she was aging out of once-coveted roles of dramatic high schoolers — hey, it happens to all actors! — she joined a production with a little more substance, the crime drama The Detail. Airing on Canada's CTV Television Network, the series follows three female homicide detectives as they solve crimes and navigate messy personal lives. Grimes plays one of the lead characters, Detective Jacqueline "Jack" Cooper, and the actress was more than thrilled with the role.
"This is really the most bad-ass character I've ever gotten to play," she told The Star in March 2018, noting that she'd "never even played a grown-up, really."
Likewise, to Deadline, Grimes noted that her gig as Cooper was a "huge departure," as she'd previously been regularly cast as a girl-next-door type. "I'm so unpolished in my own life but I was always the one wearing the pink skirt and being the girlie girl. So, to get to play this tomboyish woman with adult issues is really exciting because my fans they have grown up with me, I've been on TV since I was 13. This is the next natural chapter."
Unfortunately, The Detail was later canceled, as Grimes announced on a YouTube video in June 2018.
She stirred up controversy online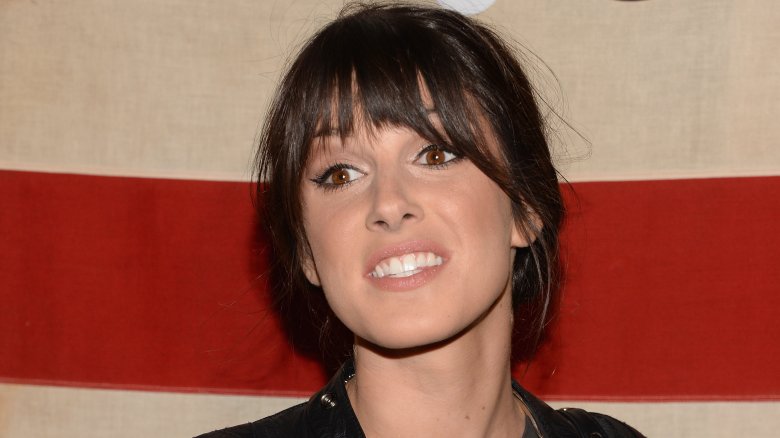 Getty Images
Shenae Grimes may not be a regular fixture in the tabloids, but she did face some intense backlash after posting one controversial tweet back in May 2014. While filming the Lifetime movie Final Exam in Hamilton — a city in Ontario, Canada — Grimes tweeted her thanks to her husband in what she likely thought was a sweet, harmless message (via Global News). But oh was she wrong.
"Biggest thanks to the supportive and patient love of my life for putting up with the long hours in buttf**k Hamilton!" she tweeted out. Soon after, the hits started coming in, with local residents criticizing her for appearing to make fun of their home.
In an attempt to clarify her actual opinion of the city, she then tweeted, "Ouch! Way to misconstrue social media and have a negative perspective. Had an awesome time shooting in the beautiful forests of Hamilton..." Grimes continued, "Still felt like the middle of nowhere... No service and no Timmy Ho's!"
Grimes later spoke with ET Canada, sharing that she was "truly horrified and deeply embarrassed" by how the citizens of Hamilton may have taken her comments. She also explained that she'd only intended to use the term "comically."
She's a fashion and beauty blogger now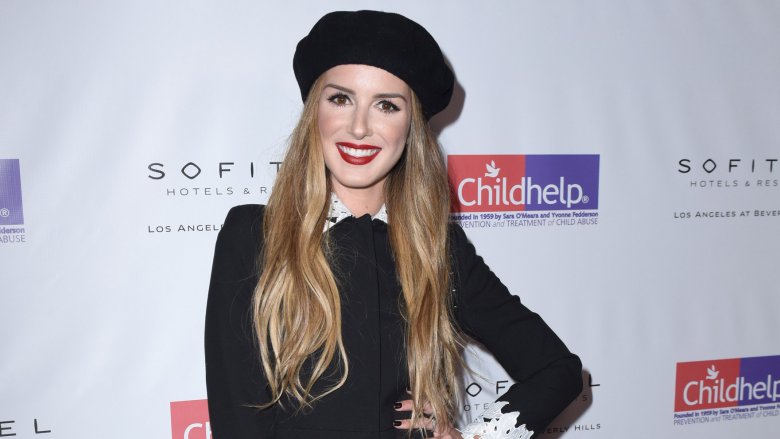 Getty Images
Shenae Grimes is a woman of many talents. Besides working as an actress, a TV correspondent, and a clothing and jewelry designer, she also blogs. In June 2016, Grimes launched a fashion, beauty, and lifestyle blog called Lost in Lala. There, she's shared everything from stylish outfits and packing lists for traveling to beauty product DIYs and cocktail recipes. She also links out to a beauty subscription box she co-founded called The Badass Box.
Explaining her blog's name in one post, Grimes wrote, "Lala is the land I live in both literally and figuratively. I do happen to live in Los Angeles, California, which is a very real life version of Neverland only with more than one Captain Hooks running around town and lot less pixie dust." She added, "I also live in the lalaland inside my head most days."
Sounds like Grimes has a lot to talk about. Good thing she's also launched a YouTube channel. At the time of this writing, she boasts a little over 10,000 subscribers.
She's growing her family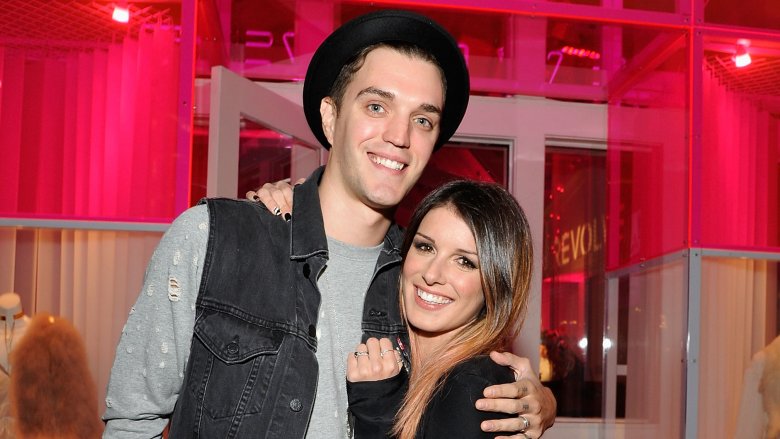 Getty Images
Five years after tying the knot with Josh Beech, Shenae Grimes announced that she was pregnant with her first child. The actress revealed the exciting news in a post on her blog, Lost in Lala, writing, "Well it's official... I'm definitely a grown-up!" She then revealed that she and her husband were expecting a baby girl.
To People magazine, she added, "I can't believe our world is about to get a whole lot bigger and brighter, and can't wait to embark on this wild ride with my partner in crime."
Grimes documented her pregnancy on her blog and her social media accounts, sharing updates about her journey to motherhood. When she was 24 weeks along in January 2018, Grimes expressed her delight that she was finished with her first trimester, which she called a "real b****." Noting that she was feeling a lot better, she wrote, "I'm also finally feeling baby girl do her thing swimming around in this growing belly, which really is just the coolest."
She's staying open-minded about the future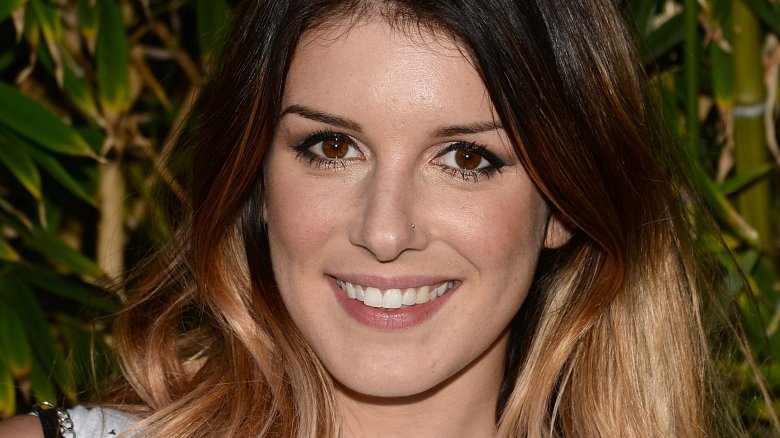 Getty Images
With her acting career showing no signs of slowing down, Shenae Grimes surely has a bright future in the entertainment industry to look forward to. Plus, with her blog and other business opportunities, she definitely will be keeping busy for years to come. That's all without even considering how hectic her life may get as she grows her family with husband Josh Beech. Speaking with Us Weekly in May 2018, Grimes reveals that she and Beech may have more children in the future — but she's understandably not sure just what lies ahead of her. "I think we'll kind of play it out, play it by ear and see what happens," she explained when asked about her family plans. "I'm also definitely into the idea of adoption, so you never know what the future holds."
Guess we'll all just have to wait and see what's in store for Shenae Grimes. Who knows where her journey will take her!