RHONJ: What We Know About Melissa Gorga's Mom Donna Marco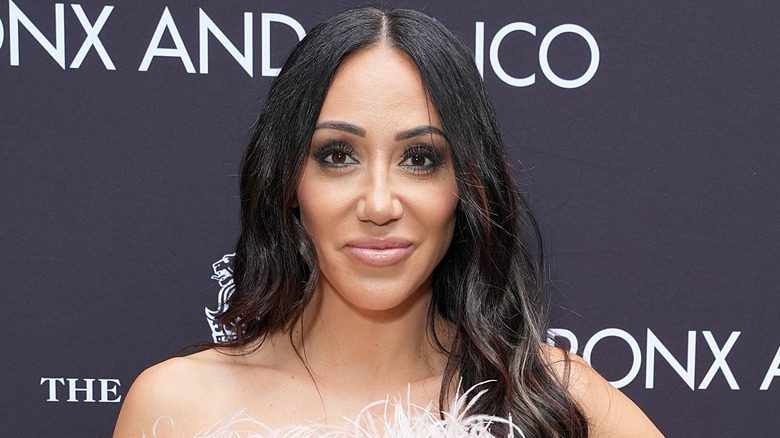 Sean Zanni/Getty Images
In 2011, Melissa Gorga joined "The Real Housewives of New Jersey" as a main cast member for Season 3. Since then, the reality star has served just about the right amount of drama, mostly centered on her feud with sister-in-law Teresa Giudice. The feud, dating as far back as 2011 when Giudice called Melissa a gold digger, has taken different turns over the years. And despite multiple attempts at reconciliation, the two women have continued to struggle to get along. "I think that everyone was always rooting for us to be besties, but, and I just hate to let everyone down ... but it's just, it's not going to happen," Gorga told Extra.
When she is not feuding with Giudice, Melissa has also faced some challenges through the years in her marriage to Joe Gorga. From infidelity rumors to family drama, Melissa and Joe have crossed a lot of hurdles together. "I know we're been married for 16 years, but we are still learning each other," Melissa told Us Weekly of their marriage. "There's different turning points, I would say, in marriages."
Between all of the chaos, however, Melissa has a strong support system in her siblings and most particularly, her mom Donna Marco who has also made a few appearances on "RHONJ." Despite not being a main cast member, there is still a lot to know about Marco.
Donna Marco is no fan of Teresa Giudice
Though not a regular on "The Real Housewives of New Jersey," Donna Marco is just as involved with the show's drama. In Season 13 of the Bravo series, Marco revealed, much to the surprise of many, that she had not received an invite to Teresa Giudice's August 2022 wedding to Luis "Louie" Ruelas. Given the relationship between the Giudice and the Gorga families, Marco was understandably upset about the snub. 
But while it might have appeared like an unnecessary move, Giudice has since revealed that she had her reasons. "What happened 10 years ago is I got busy, and I guess they got jealous. Melissa's mother and sisters were writing stuff about me on social media," Teresa explained (via Page Six). "And I know my mother would never write about anybody on social media, so I always just kept my distance after that. You know, I respected them. I'm the type, I'll forgive but I'll never forget."
As Bravo fans would recall, Marco has previously labeled Giudice a liar. "Here's how you know Teresa is lying, she's faking," Marco reportedly wrote in a 2012 tweet. If you ask Gorga, though, not even a few shady tweets should have fueled a feud this long. "First of all, there was a couple tweets back in the day. They were probably from 13 years ago, and they weren't that bad if you read what they said," she explained (via BravoTV).
Donna Marco is committed to living her best life
When she is not feuding with Teresa Giudice, Donna Marco enjoys nothing more than spending time with her children and grandkids. To celebrate her 70th birthday in 2018, Marco and her three daughters, Melissa, Lysa, and Kim flew to Jamaica for a girl's trip. "Happy Birthday to the GOAT ... Your 3 girls LOVE you so much. You are the most selfless, amazing mother! I love you to the moon & back. Thank you for raising us to be strong, independent & eager," Gorga captioned an adorable photo of her and her siblings posing with Marco at her birthday dinner.
And despite being in her 70s, Marco remains committed to living the best life that she can. In January 2021, Melissa Gorga announced on Instagram that she had taken Marco to a plastic surgeon to get breast reduction surgery. "My mother has always complained about the size of her chest! So finally I'm taking her to the best to get a reduction," Melissa captioned a photo of herself and Marco posing with Dr. Fiorillo, a leading celebrity plastic surgeon (via BravoTV). Two months later, Gorga gave fans another update, revealing that her mother's recovery process was going smoothly. "For everyone asking, my mother's recovery was so easy and she's doing amazing!!!" she wrote at the time.